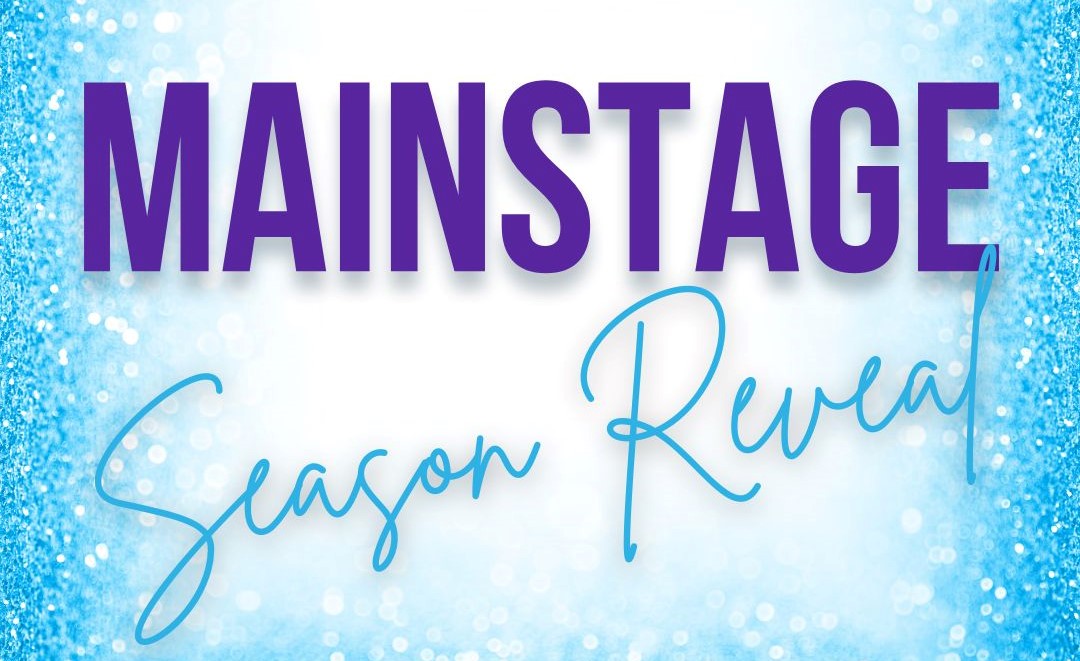 The Twin City Players' Board of Directors is excited to announce its 2023-2024 Mainstage Season – featuring six entertaining productions. The season represents TCP's 91st year of producing community theatre in Southwest Michigan and runs September 2023 through June 2024.
TCP's Mainstage season's slate of shows includes:
Agatha Christie's Murder on the Orient Express, September 8 – 24, 2023, adapted for the stage by Ken Ludwig. TCP Director: John Taylor. Just after midnight, a snowdrift stopped the Orient Express in its tracks. The next morning, an American tycoon lies dead in his compartment, stabbed, his door locked from the inside. Isolated with a killer in their midst, the passengers rely on famed detective Hercule Poirot to identify the murderer before they strike again.
The Revolutionists, October 20 – November 5, 2023, by Lauren Gunderson. TCP Director: Peggy Harrington. Four feisty, courageous women lose their heads in this irreverent comedy set during the French Revolution's Reign of Terror. Playwright Olympe de Gouges, assassin Charlotte Corday, Marie Antoinette, and Haitian rebel Marianne Angelle hang out and try to beat back the extremist insanity in 1793 Paris while they grapple with their legacy, their life's purpose, and their surprising friendships.
Parfumerie, December 1 – 17, 2023, adapted by E.P. Dowdall. TCP Director: Cassi Holmes. This adaptation of the play that inspired several movies (You've Got Mail & The Shop Around the Corner) and a Broadway musical (She Loves Me), is a warm, gentle comedy that follows the tangled tale of Parfumerie employee George Horvath. Just days before Christmas, George's boss fires him after suspecting him to be his wife's lover. Meanwhile, George's own love life goes awry when he discovers that the pen pal he has fallen in love with is a co-worker with whom he constantly feuds. Only the truth can lead to a happy resolution in this old-fashioned, romantic Christmas tale.
The Red Velvet Cake War, March 1 – 17, 2024, by Jones Hope Wooten. TCP Director: Anna Pille. In this uproarious Southern-fried comedy, three of the Verdeen cousins could not have picked a worse time to throw their family reunion. As a parade of wildly eccentric Verdeens gather on the hottest day of July, smackdab in the middle of Texas tornado season, things spin hilariously out of control and a jaw-dropping high-stakes wager is made on who bakes the best red velvet cake. You'll wish your own family reunions were this much fun!
Rumors, April 19 – May 5, 2024, by Neil Simon. TCP Director: Scott Bradford. When they gather to celebrate a wedding anniversary, four New York power couples experience a severe attack of Farce. At a tastefully appointed townhouse, the Deputy Mayor of New York has just shot himself. Though only a flesh wound, the host lies bleeding in the other room, and someone must get "the story" straight. As the confusions and mis-communications mount, the evening spins off into classic farcical hilarity. Tony Award winner!
Rodgers + Hammerstein's Cinderella, June 7 – 30, 2024, music by Richard Rodgers, lyrics by Oscar Hammerstein II, new book by Douglas Carter Beane, original book by Oscar Hammerstein II. TCP Director: Jacob Holmes. This enchanting, Broadway adaptation of the beloved musical will put a spell on audiences of all ages. Rodgers + Hammerstein's Cinderella showcases some of the songwriting duo's loveliest tunes, including "In My Own Little Corner," "Impossible/It's Possible," and "Ten Minutes Ago," as well as some new characters and surprising twists. Add a dash of fairy-tale romance, magical onstage transformations, the iconic pumpkin, and glass slippers—and you're guaranteed to have a ball! Tony, Drama Desk, & Outer Circle Award winner!
Tickets are $12-$17 plus a $1 per ticket fee. Group rates are available. All seats reserved. Tickets available August 1, 2023, at twincityplayers.org and 269-429-0400. A Flex Pass will be available this summer. Performance times: 7:30 pm Friday/Saturday and 2 pm Sunday. All performances take place at the Twin City Players Playhouse, 600 West Glenlord Road, St. Joseph, Michigan.
Agatha Christie's Murder on the Orient Express and Rumors are presented by arrangement with Concord Theatricals on behalf of Samuel French, Inc. www.concordtheatricals.com. The Revolutionists and The Red Velvet Cake War are presented by special arrangement with Broadway Licensing, LLC, servicing the Dramatists Play Service collection. www.dramatists.com. Parfumerie is produced by special arrangement with Playscripts, Inc. www.playscripts.com. Cinderella is presented by arrangement with Concord Theatricals on behalf of The Rodgers and Hammerstein Organization. www.concordtheatricals.com.
TCP's 2023-2024 Mainstage Season is sponsored by: Indiana Michigan Power's Cook Nuclear Plant, The Herald Palladium, Meijer, Bradford Insurance Agency, TPC Technologies, Inc., and Lake Michigan Chiropractic, LLC.
About Twin City PlayersFormed in 1932, Twin City Players is a volunteer based nonprofit organization that strives to engage the community in quality theatre that changes lives and to be recognized for organizational excellence producing quality performances in southwest Michigan. The TCP Playhouse is located at 600 West Glenlord Road, St. Joseph, MI. For more information about TCP, call 269-429-0400 or visit us at twincityplayers.org.