The Real Housewives of Orange County was the first and one of the most successful installments of the Real Housewives franchise. The show has been around for 10 years and never fails to deliver drama and scandal. Shannon Beador has been a huge part of the show. And although most of her storylines have involved her feuds with different cast members, her relationships have also taken the spotlight on many occasions. Beador was in a four-year relationship with businessman John Janssen. With the two broken up, let's look back at the complete timeline of their romance.
Shannon Beador had one of the most toxic marriages on 'RHOC'
Beador and her husband David tied the knot in 2000, but their marriage wasn't all smooth. Their problems became public in June 2015. At the time, Beador revealed that her then-husband had been having a secret eight-month relationship with a woman identified as Nicole McMackin.
After finding hotel receipts and catching him on the phone, David confessed to cheating. The couple enrolled in couples counseling. In 2016, David surprised Beador with a vow renewal ceremony. The two appeared to be going steady for some time until October 2017, when they announced their separation.
"After much thought and careful consideration, David and I have made the difficult decision to separate," Beador and her estranged husband said in a statement. Beador filed for divorce in December of that year. In 2018, David filed for joint custody of their daughters Sophie and twins Adeline and Stella. In 2019, E! News reported that the divorce had been finalized.
Inside Shannon Beador and John Janssen's relationship
Beador revealed in 2018 that she was getting back into the dating scene. In 2019, Us Weekly confirmed that she had a new man in her life. The Bravo star told the publication that she and Janssen met through a mutual friend.
"I've never been happier. I'm in a really great place," Beador said, adding, "He's just a great person. I have a great connection with him." The pair reportedly went on their first date in June 2019, and Beador couldn't stop gushing about her boyfriend, Janssen.
In March 2020, Beador shared a sweet love letter Janssen had penned for her on her 56th birthday reiterating his love for her. "You are my person. The one I was meant to be with. The one that makes me feel whole," the note read in part.
The couple celebrated one year together in June 2020. By March the following year, Beador was dropping hints of a long-term commitment. The couple marked their third anniversary in June 2022, with Beador showing Janssen love on Instagram with a photo of them together.
The star wished her partner a happy birthday on Instagram in October 2022. But in November, news broke that the pair had parted ways, with Janssen pulling the plug a week after wrapping up filming for RHOC Season 17.
Shannon Beador felt 'blindsided' by the breakup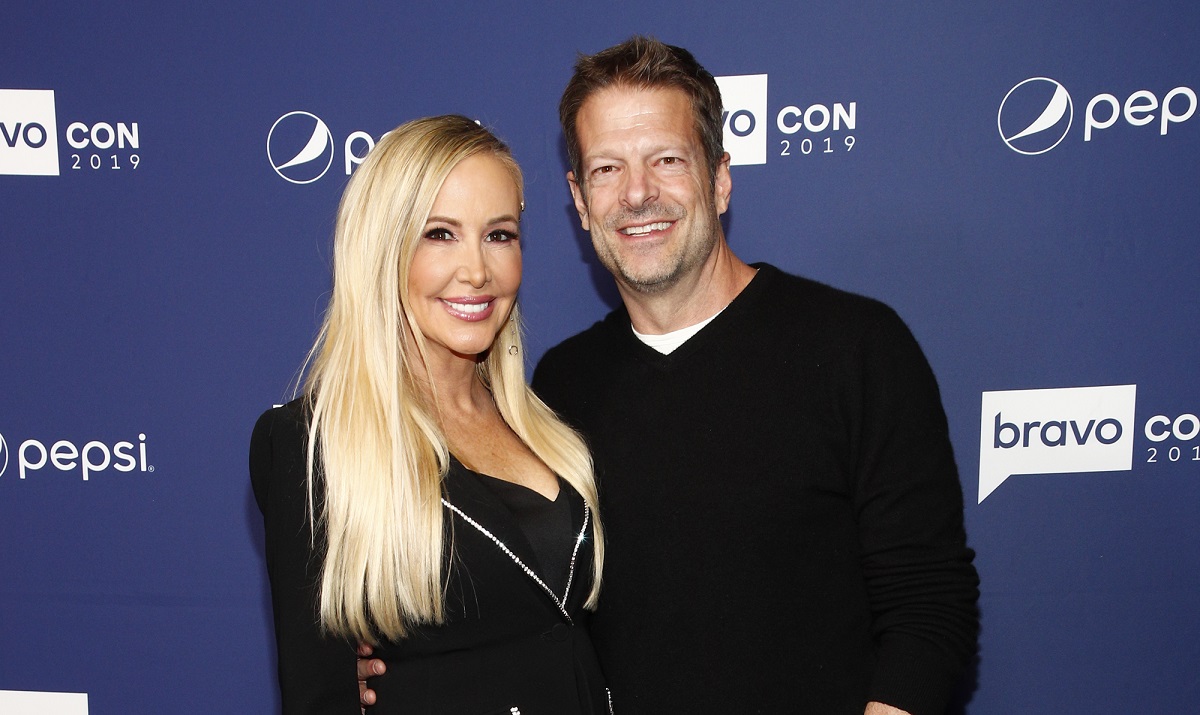 Reached for comment by PEOPLE, Beador said, "All I can do is repeat in my head what he said to me while we were filming. We were in a great place. But seven days later, when the cameras were down. It was a completely different story." The star told the publication that she "was blindsided" by the split.
Beador said she'd hoped she and Janssen would spend the rest of their lives together. "I wanted it to work out. I've never loved anyone like I've loved John. But clearly, he didn't feel the same way," Beador added.
Janssen told the outlet that the split was a "super hard" decision to make, saying, "I've been in pain over it. It's sad because I love Shannon very much. I have loved her more deeply than any woman in my life." Janssen said that although he and Beador share a genuine connection, he doesn't think they are meant for each other.