The Minnesota Twins in 2022 saw a lot of inconsistency in the pitching staff. First, pitching coach, Wes Johnson, left half-way through the season, then injuries started to expose the depth of the system. Now in 2023, the Twins have Mahle and Maeda back in the rotation, they added Pablo Lopez to the staff, and people like Joe Ryan and Bailey Ober have much more experience. The bullpen also looks promising with the return of Alcalà and the breakout of Duran and Jax last season. If this staff can stay healthy, they can easily be top 10 in the MLB, but how far will they go? 
Rotation
Joe Ryan
After being acquired in the Nelson Cruz trade from the Rays, Joe Ryan dazzled in AAA and impressed after his September call up. Ryan had a strong start to 2022 before getting COVID-19 and turning into average the rest of the season. If Ryan can keep up his early season success, he has the potential to be in the Cy Young debate. 
Goals: Have an ERA under 3.00 and throw 170 innings. Prove that you can be a front of the rotation starter.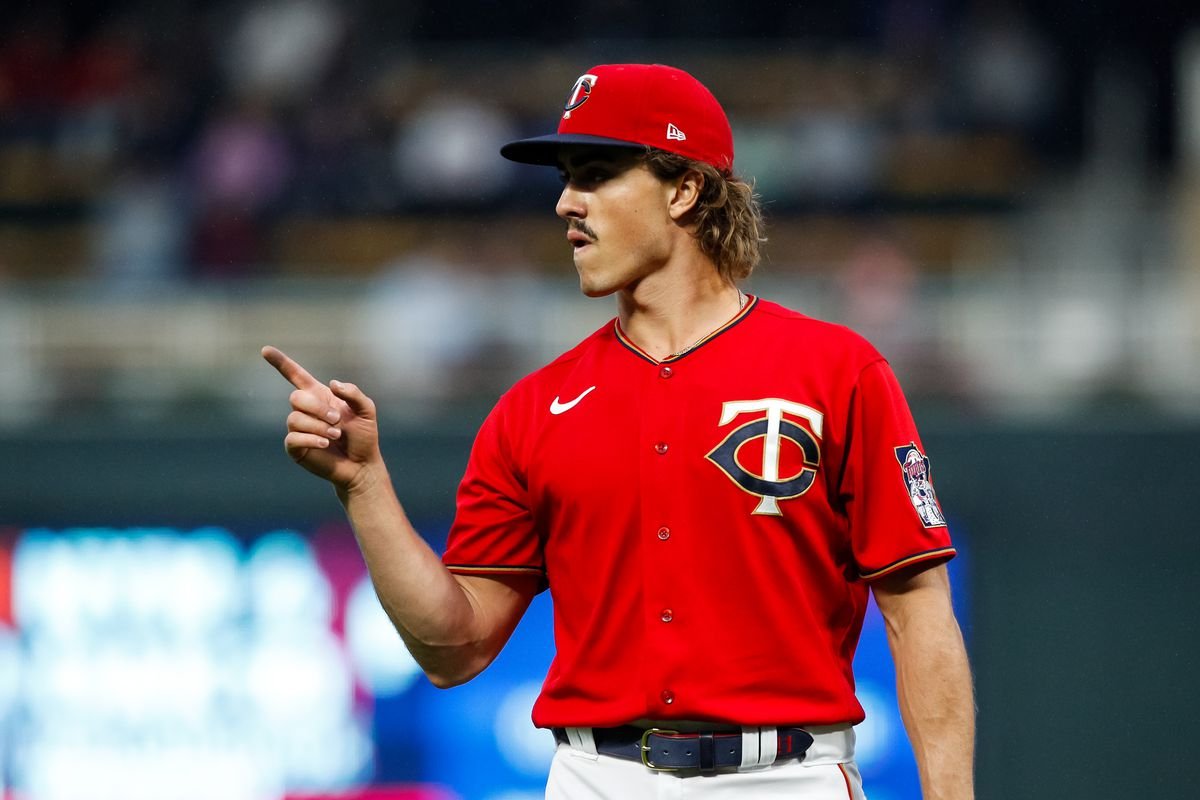 Pablo Lopez
Lopez was called up in 2018 with the Miami Marlins and struggled until the 2020 season when he pitched 11 games and had a 3.61 ERA. In 2021, he threw 102.2 innings and had a 3.07 ERA in his breakout year. Though he has struggled with injury problems in the years prior, he had his healthiest year in 2022 and threw 180 innings. However, Lopez steadily regressed each month in 2022, which is a big concern. Now in 2023, Lopez has a lot to prove, since he is playing for a real contender and potentially competing for the #1 rotation spot. 
Goals: Throw another 180 innings (and stay healthy).  Get your changeup back to 2020-2021 form. Have an ERA under 3.60 and be that guy who goes deep into games regardless of success. Finally, stay consistent all of the way through 2023 and do not start to tail off. 
Bailey Ober 
Ober made his debut in 2021 and (I'd say) impressed if you consider the situation. The 6-11 RHP continued his solid run in 2022 before running into injury problems. Ober will likely slot in at the sixth starter and will get plenty of opportunities. If Ober can stay healthy, he can be a solid replacement to either Gray, Mahle, or Maeda in 2024.
Goals: Pitch 125 innings and keep an ERA under 4.00. Keep your BB% under 6% and FIP under 3.50.
Tyler Mahle
Mahle is a very interesting pitcher to look at statistically. Don't be fooled by his career 4.35 ERA. Mahle was formerly with the Reds, who have one of the most hitter friendly ballparks. Mahle's ERA in Great American Ballpark is 5.00 in nearly 300 innings. In over 300 innings on the road, his ERA 3.76. Unfortunately, last season did not go how the Twins planned, as he only made 4 starts with them before an injury shut him down the rest of the year. If Mahle can rebound from his injuries, his ERA will look much closer to 3.70 than the 4.35 mark we have seen previously.  
Goals: Throw 140 innings and finish with an ERA under 3.50. Keep your WHIP below 1.200. Maintain your fastball velocity all the way through the year.
Bullpen
Griffin Jax 
If you look at Griffin Jax's Baseball Savant page, you'll see a lot of red. After Jax officially switched to the bullpen this year, we saw his average fastball rise almost 4 (!) mph. On Jax's Instagram this winter, we saw him reach 100 mph. We can only hope that he keeps making these jumps. Last year, Jax had a 3.36 ERA and boasted a SO/9 over 9. Jax has tons of upside and if he continues to improve, he can certainly be a top bullpen arm in the American League.
Goals: Try and make your fastball be more effective. Keep your ERA under 3.50 and your FIP under 3.20.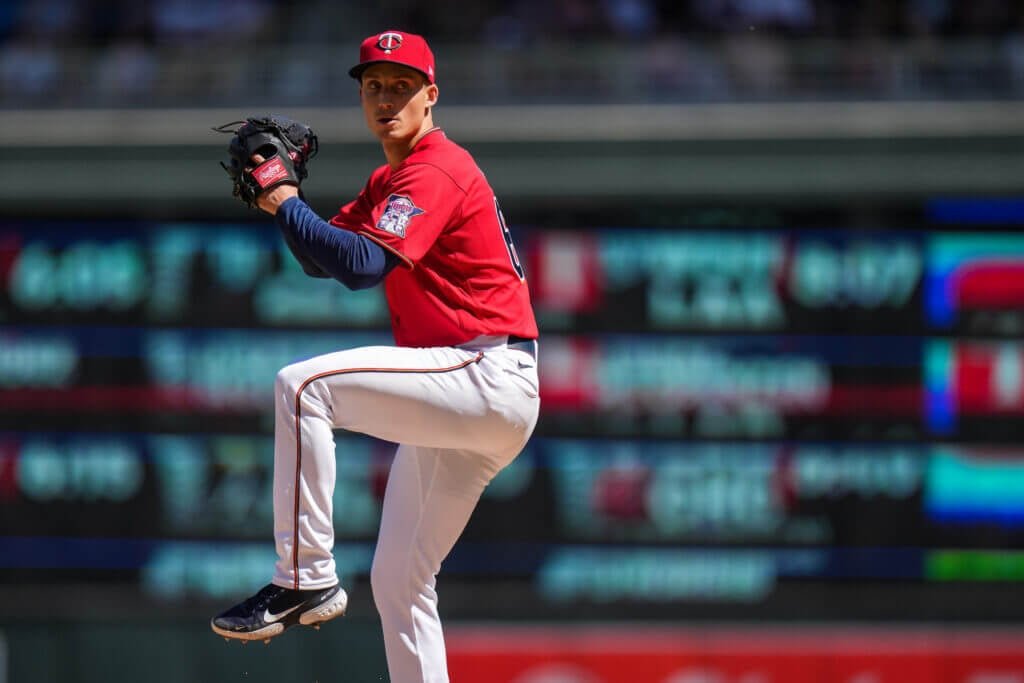 Jhoan Duran 
Duran had the best Twins reliever season since Joe Nathan in 2006. The best part is that Duran was a rookie, and he was doing this against the opposing teams best hitters. Duran was acquired in the Eduardo Escobar trade from Arizona and so far, Duran is proving that he is worth it. He'll be challenged this year, as he likely won't be the designated closer, but will pitch when the opposing team's hitters come up in the 7th, 8th, or 9th inning. He has the chance to be the best reliever in all of baseball in 2023.
Goals: Prove that the 2022 season wasn't a fluke. Stay healthy and consistent.
Jorge Alcalà
Similarly to Jax, Alcalà's Baseball Savant page is mostly red. He's in the 96th percentile for fastball velocity. Fans waited for his return in 2022, but injury kept holding it off until it was too late. Alcalà pitched well in 2022, appearing in almost 60 innings and having an ERA of 3.92. All in all, his floor is very high, but he must stay healthy.
Goals: Stay healthy! Have an ERA under 4.00 and throw 55 innings. Earn a meaningful spot in the big league bullpen.
I may be overly-optimistic, but I think that the Twins pitching staff has the potential to be in the top third of the league. It's inevitable, injuries will happen, but they have depth, and if you manage them well, they'll be fine. Don't be surprised if the pitching staff goes under the radar and shocks the rest of the world this year.