A set of Galway twins are hoping to make history when they become the first sportsmen with profound non-verbal autism to helm a yacht in the 2025 Fastnet Race.
Eoin and Conor Dodd are in their 20s and develop language software for children with autism.
In the Research and Innovation Hub at the University of Galway, the twins are using Toy Story clips to develop visual teaching tools for children with autism, helping them to connect pictures and language.
Their father Enda worked for a US multinational in Galway and got permission from Disney to use their animations for research.
It was a game-changer for Conor and Eoin.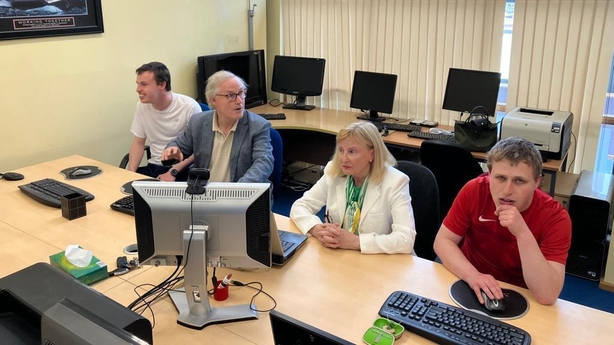 Enda, and his wife Val, gave up their secure jobs in Galway and moved to California when the twins were seven years old. They did so to access the latest science and expertise in achieving the best outcomes for children with autism.
It was there that the boys started to develop skills as software programmers.
"So basically, the boys are using Disney movies and breaking them down into short clips. And these clips contain important concepts, like running or jumping, or feeling sad. And they're taking images from these clips and creating puzzles for children with autism to solve.
"It's what I did to help them build language when they were small. I remember the day Conor, who is non-verbal, basically pulling me off the chair and start programming based just simply on what he had seen me do," he said.
"Autistic children and adults primarily think by what they see. I am actually a visual learner myself so we think in pictures and video and organise our thoughts in those pictures.
"So we reach out to parents to understand not just our own boys' language needs, but the needs of children throughout the country," he added.
Mr Dodd is immensely proud given that his sons were diagnosed as profoundly disabled when they were toddlers.
"As a parent, I remember the day when we were told that the boys were severely disabled, with no language, and unlikely to develop any language skills. And here they are now at 26 years old, and they're just doing all these wonderful things," he said.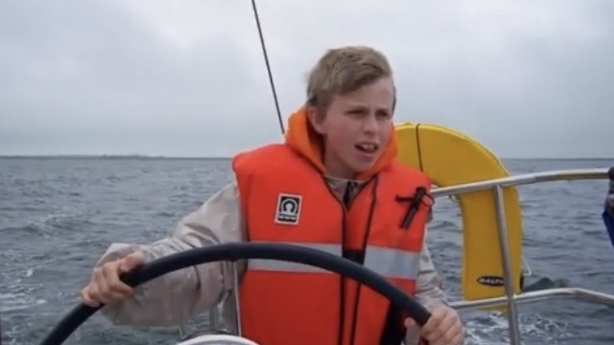 The boys enjoyed a range of sports growing up but over the years they developed a passion for sailing like their father.
Now they are on a fundraising drive to compete in the 2025 Fastnet Race, one of the toughest ocean events in the world.
"We need to raise around €50,000 and as of now, we're got about €16,000 secured.
"And we're optimistic and I think confident that we will get there over the next number of months," Mr Dodd said.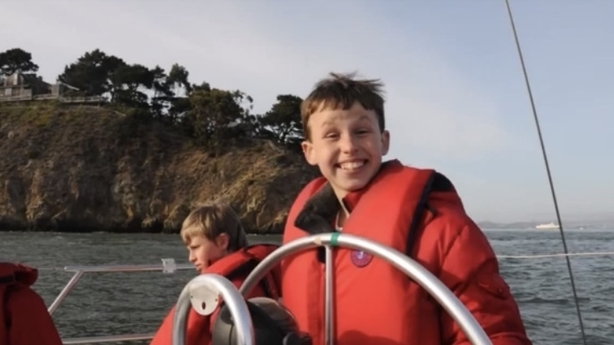 The money will be used to purchase a hi-tech racing yacht, as well as covering the cost of an intensive training schedule and getting a crew on board.
"We've been building up to this for the last four years. We have a boat in the Galway Marina, which was gifted to us by a psychologist in Dublin.
"They've been competing in what we call coastal races like WIORA (West Coast of Ireland Offshore Racing Association) which is coming up soon," he said.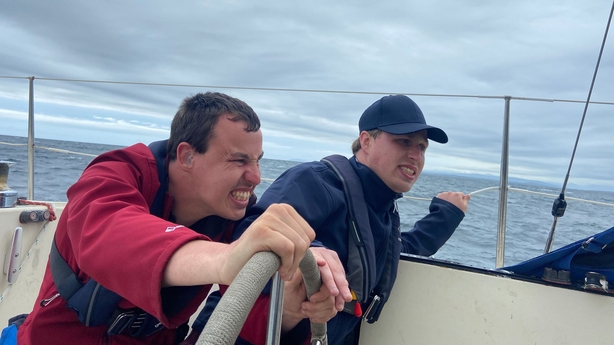 "And they have been placing very highly in these races. So now they're basically ready to 'go ocean' and Conor in his nonverbal way is just saying 'Dad, don't hold me back!'"
The twins' mother Val is very excited for her sons.
"I'm not surprised they're gearing up for the Fastnet because when they decide to do something, they just go ahead and do it. They are really strong and have a massive determination.
"When I saw them sailing off to Aran (Aráinn) and Inishbofin (Inis Bó Finne) last summer, they had a wonderful time and they were as fit and tanned and happy.
"They couldn't have been happier actually and hated when the season ended," Val said.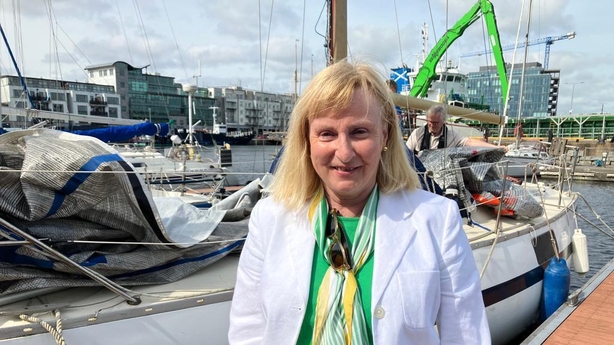 "You know, it's just wonderful because when you see them happy and when you see them, living, really living life.
"What more could you want? They're out sailing and problem-solving, achieving and doing something they love. And if you find what you love, you're onto a winner," she said.