By the time she appeared on Gilmore Girls, Mädchen Amick was more than your average guest star. She was a veteran of Twin Peaks and several movies. Amick played Sherry Tinsdale, Christopher (David Sutcliffe)'s fiance. While Christopher was already separated from Lorelai (Lauren Graham) by that point, that didn't mean she was welcome in Stars Hollow. Amick had a slightly different take, though.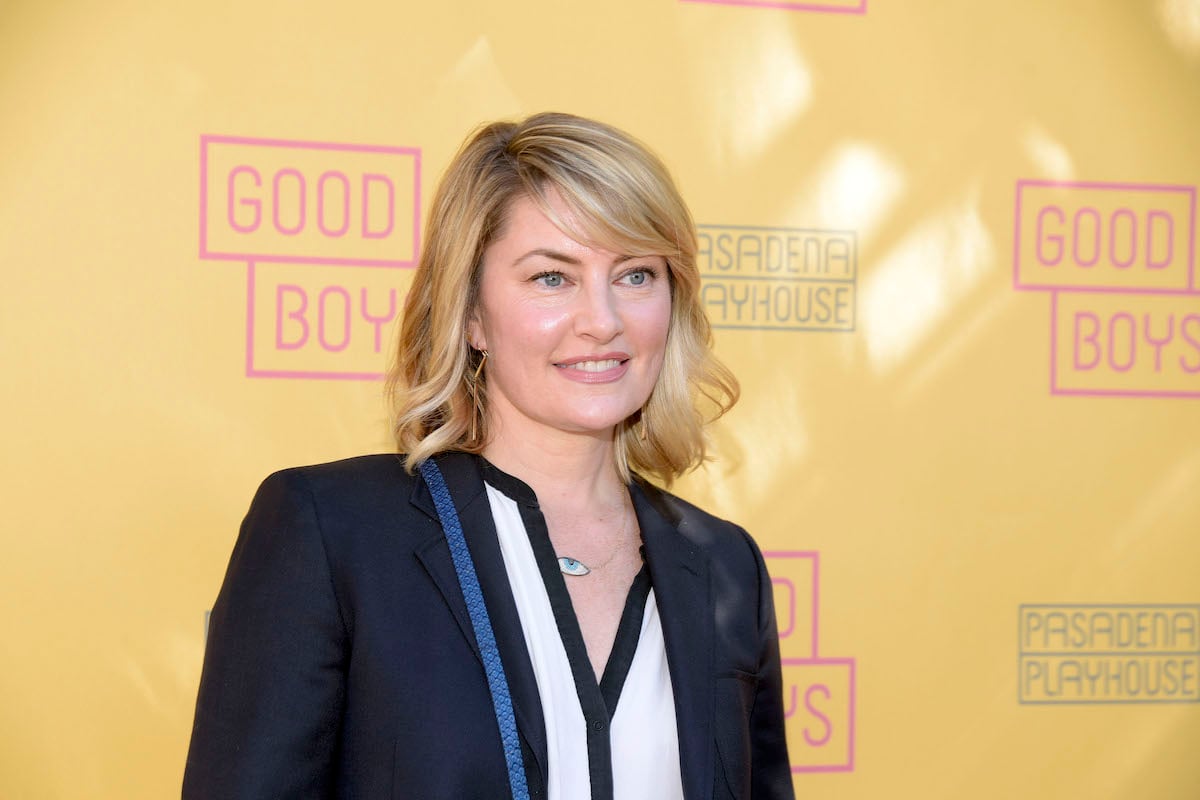 Amick was a guest on Scott Patterson's I Am All In podcast on Jan. 18 to discuss her role on Gilmore Girls. She explained where she was coming from in her portrayal of Sherry. 
Mädchen Amick saw Sherry as more innocent than the other 'Gilmore Girls' characters 
Even though Christopher and Lorelai were over, that didn't stop Stars Hollow from gossiping about his new love. Besides, there was always a spark of hope for Christopher and Lorelai to get back together, since she kept sleeping with him. But, Amick said she portrayed Sherry as oblivious to all the gossip.
"What I liked about her is that she was innocent in it all," Amick said on I Am All In. "She was very 'Hi, so good to meet you,' having no idea that the entire town and social group looked at that character as getting in the way. How dare she?"
Previous roles led Mädchen Amick to Sherry
This explanation came by way of Amick discussing her evolution from Twin Peaks to Gilmore Girls. The evolution of her career led her to play Sherry as that oblivious optimist. Right after Twin Peaks ended, Amick intentionally changed directions with the roles she chose. Sherry was practically inevitable. Amick had auditioned for Lorelai but still landed a role on the show later.
"It was kind of the usual for characters I've done," Amick said. "So during Twin Peaks, Shelly Johnson was absolutely a victim but had a little naughty side. I started getting really weird attention from that. And I learned really quickly that when you play victims on film or television, you can kind of get targeted by not well-meaning fans that look at you as a victim. It's a very weird psychological thing."
From 'Twin Peaks' to 'Gilmore Girls'
Amick named a few femme fatale roles she played. Let's also acknowledge her final girl in Sleepwalkers and comedy in Trapped in Paradise. Even though she was only on three episodes of Gilmore Girls, it fit Amick's career path and she made her mark.
"So I made a very conscious effort to start playing very strong female roles from that point on," Amick said. "Then the next thing I did was Dream Lover and I played a real femme fatale with James Spader. So I kind of got known for that for a bit. And I really avoided being just the hot girl on the action guy's arm because I wanted more interesting roles. So I started doing all of these really like causing trouble. It was kind of normal for me."