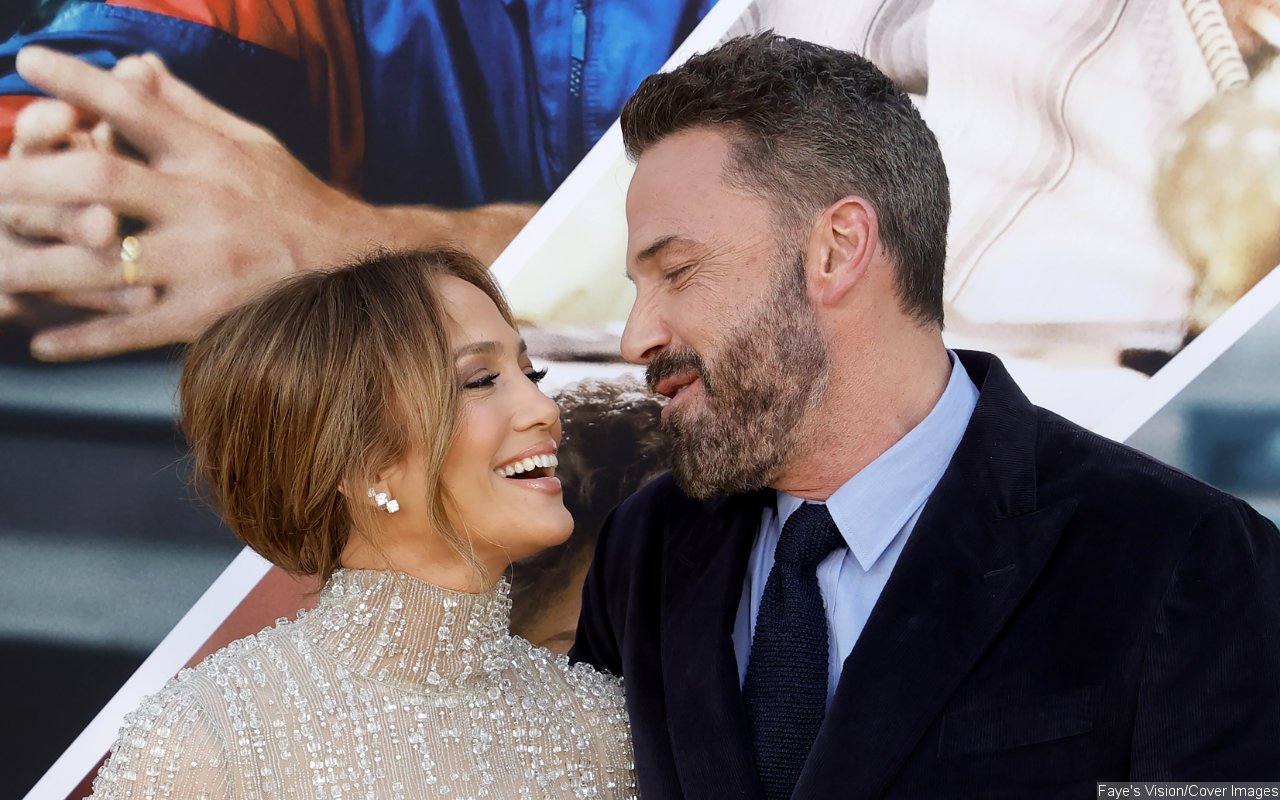 The 'Shotgun Wedding' actress, who married the 'Air director' in 2022, claims that her husband is 'a wonderful, wonderful father' and her twins Max and Emme 'love him.'
AceShowbiz –
Jennifer Lopez thinks Ben Affleck is a "wonderful father." The 53-year-old actress, who has 15-year-old twins Max and Emme with her ex-husband Marc Anthony, revealed that Ben has been brilliant with her kids since they rekindled their romance.
Jennifer, who married the Hollywood star in 2022, told "Today", "He's a wonderful, wonderful father. And a father figure to [Max and Emme] as well, because he has his own three beautiful children, and then there's us."
Max and Emme are also really fond of Ben. Jennifer shared, "He's fantastic. He really steps up to the challenge of what that is and what that means. And they love him. They love him. And they appreciate him, and so do I."
The "Jenny from the Block" hitmaker observed that her kids have grown up in a "different way" than she did. Jennifer said, "They're becoming adults. They're challenging everything in life. And these kids have so much information – so much more than we had – so they're thinking and talking about life in a different way than I did when I was 15 or 16 years old."
Meanwhile, Ben recently joked that Jennifer looks like she's "20 years old." The movie star, who has Violet, 17, Seraphina, 14, and Samuel, 11, with Jennifer Garner, revealed that his wife's exceptional "work ethic" is one of the keys to her youthful appearance.
Ben said on "The Drew Barrymore Show", "She works out. I mean, I work out, too. But I don't magically appear to be 20 years old, you know what I mean? There's no taking away the work ethic. The work ethic is real, the discipline is very real. But also the superhuman thing is real. She's the most gorgeous woman in the world, she looks spectacular."
Next article

Donald Trump Is 'Surprised' Prince Harry Is Invited to King Charles' Coronation