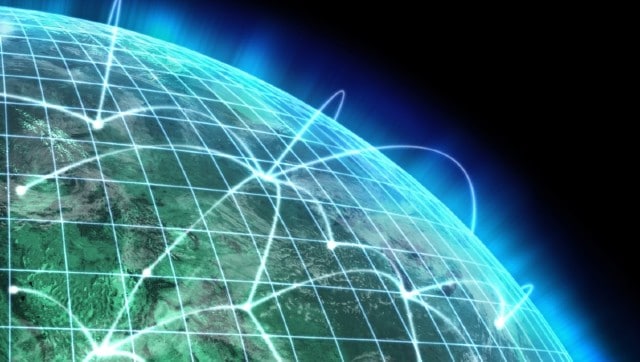 Geospatial Industry empowers governments and private sectors worldwide. From reducing the cost of logistics, providing better decision-making tools for urban governance, and making last-mile deliveries more efficient for eCommerce, to building better monitoring tools for infrastructure projects, the Geospatial industry impacts a significant part of GDP.
The government has depended on its engagement with GIS (Geographic Information System) through various initiatives and projects in the last few years. As a result, the New National Geospatial Policy revealed by the government and notified by the Department of Science and Technology in 2022, set 13 milestones for the country to achieve higher new heights for the geospatial industry involving private enterprises, that include creating a high-accuracy digital elevation model for the entire country by 2030 and digital twins of significant cities and towns by 2035.
Details of the Geospatial industry
India's geospatial market, including domestic and exports, is estimated to be worth approximately Rs 27,650 crore in 2025, rising from Rs 22,940 crore in 2019, the Geospatial-Artha Report said. By 2030, the industry is predicted to grow to Rs 63,000 crore.
According to industry estimates, the geospatial sector contributes about INR 20,000 crore to the Indian economy.
The policy strengthens the Indian Geospatial industry to support the information economy by laying down a framework for developing a robust geospatial ecosystem is a landmark reform that will directly translate into the growth and expansion of the geospatial sector. The new Policy liberalizes the geospatial industry and democratization of data and encourages private-public partnerships.
Budget Wishlist
We believe that the government could provide greater budgetary support to enhance the use of geospatial tech in urban governance. Urban governance can be more efficient, faster, and better using emerging GIS technologies such as accurate 3D digital twins. Its application in urban governance models could not only help with disaster management and response to calamities such as fire, floods, etc., but also promote future infrastructure planning with greater accuracy, utility, and maintenance.
The mission of Digital India which has been kickstarted with telecom infrastructure will require nuanced geospatial information for initiatives like the 5G network rollout for network planning, identification, and inspection of read distress and green coverage assessment.
Geospatial Industry expects the government to allocate funds to use geospatial technologies in nationwide digital twins programs like Gati Shakti, Smart City Mission, Amrut mission, MoHUA (Ministry of Housing and Urban Affairs), and others. Development incentives like grants to market players to start national initiatives could be a significant leap to achieving stated targets.
The government should have a dedicated mission to create a Nationwide digital Twin like they had one for 100 Smart City mission; by allocating additional funds the ministry could empower the state government and city municipal corporation to create and use Geospatial data and technologies which can help in more efficient execution of these programs. Creating geospatial data and using technology in day-to-day infrastructure and planning work can create millions of jobs. For instance, A simple project of property tagging work in tier 1 and tier 2 cities can develop hundreds of surveyor jobs for locals.
Nationwide Digital Twin would be an ecosystem of connected Digital Twins of cities and states, empowered by protected data sharing, to help in better planning and decision-making. Digital twins will allow urban planners to shape upcoming cities with the resilience of future urban populations.
Digital twin technology is already being adopted by forward-thinking cities to promote sustainability. As per Government Technology, a division of e.Republic LLC study, Chattanooga, a city in Tennessee, is leveraging digital twins to reduce traffic congestion by up to 30 percent by modeling traffic congestion relief strategies. Singapore is leveraging digital twins to improve its clean energy production by showing the best location for solar panels based on light and temperature variations.
A public university in Singapore is also utilising digital twins to optimize its operations and reduce energy consumption by 31% and carbon emissions by 9.6 kilotons. The government of India can leverage the 3D digital Twin technology in order to have a nationwide Digital Twin.
The Budget 2023-24 should be encouraging technology and supporting the nationwide digital twin program by providing additional funding to the states and municipal bodies of India.
Another focus should be to encourage companies in the geospatial industry that are hoping to make a difference and add value to the Indian ecosystem.
Increase in government spending
In order to achieve the national goal of creating a Digital Twin, the Budget 2023-24 should provide additional funding to support companies in the geospatial industry. This will aid in the areas of urban governance, disaster management, infrastructure planning, and more. With the government being the single biggest customer, it is essential that budgetary support is provided to increase government spending on geospatial technologies in the relevant areas as per the National Geospatial Policy.
The writer is the Chairman and Managing Director of Genesys International Corporation. He tweets @Genesys_Int. Views expressed are personal.
Read all the Latest News, Trending News, Cricket News, Bollywood News,
India News and Entertainment News here. Follow us on Facebook, Twitter and Instagram.