Britney Alba from the United States had consecutive pregnancies and gave birth to MoMo twins recently. The elementary school teacher from Tuscaloosa, Alabama gave birth to another set of twins only six months after giving birth to her twin boys Luka and Levi, an official statement from the University of Alabama at Birmingham Women and Infants Center, where the twins were born, has confirmed.
What are MoMo twins?

MoMo twins, also known as monoamniotic-monochorionic twins, share the same placenta, amniotic sac and fluid. MoMo twins occur when a single fertilized ovum or egg results in identical twins and these twins share the same placenta and amniotic sac.
"MoMo twins are some of the rarest types of twins, making up less than 1 percent of all births in the United States," University of Alabama (UAB) has said.
As per Rachel Sinkey, M.D., assistant professor in the UAB Marnix E. Heersink School of Medicine Department of Obstetrics and Gynecology, MoMo twin pregnancies have a high risk of fetal complications. "A few months earlier, Alba laughed in disbelief when she found out she was pregnant with twins only six months after giving birth to her boys, Luka and Levi. The initial shock turned to joy then worry when Alba and her husband, Frankie, were informed of the risks associated with MoMo twins," the UAB added.
Positive affirmations for your daughter
Why is it so complicated?
MoMo twin birth is complicated as these twins share everything except the umbilical cords. There is a greater chance that the umbilical cords can become entangled in a single sac.
Due to entanglement there is a cut down in the blood supply to the fetus which poses a higher risk for the survival of the fetuses. This is the reason why there is a high rate of stillbirths with MoMo twins with only 1% of twin pregnancies in the US has MoMo twins.
In order to increase the survival of the twins the hospital advised Britney to be admitted into the UAB High-Risk Obstetrics Unit between 24 and 28 weeks to receive 24/7 care.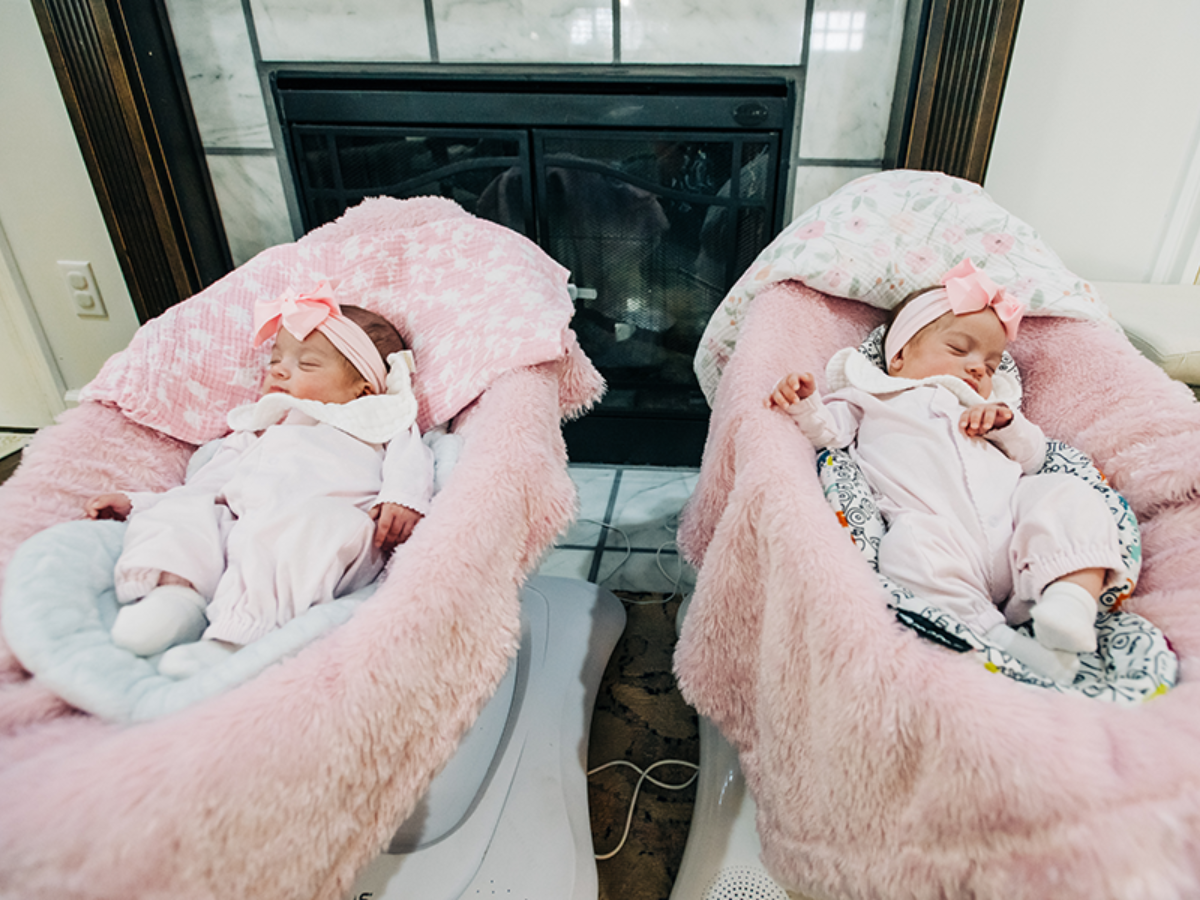 The babies were born on October 25, 2022.
After giving the right medical facility to Britney, given the rarity of her pregnancy, she gave birth to Lydia and Lynlee on October 25, 2022. The babies were delivered at 32 weeks' gestation and admitted to the UAB Regional Newborn Care Unit for continuing care.
Few common questions related to MoMo twins have been answered here:
What are MoMo twins?
MoMo twins are monochorionic monoamniotic twins who share the chorionic and amniotic sacs.
Are MoMo twins identical twins?
MoMo twins can be identical or semi-identical twins.
Are MoMo twins rare?
Yes, MoMo twins are rare. They occur in less than 1 per cent of twin pregnancies in the US.