Amid the bustle of High Point Market, Drew and Jonathan Scott—the design and renovation duo better known as The Property Brothers—were busy with the launch of multiple collections for both their Scott Living line and Drew & Jonathan brand including collaborations with the likes of Karastan Rugs. Still, they managed to make time for House Beautiful, sitting down with digital director Hadley Keller for a lively Q&A as well as an episode of My Better Half, our take on the Newlywed game for partners in design. And the brothers didn't hold back. Although you might think you know everything about this dynamic duo from their popular shows on HGTV, you're sure to be pleasantly surprised by some of the unexpected answers House Beautiful got from the renovation gurus.
All games aside, the Scotts are quick to admit that neither one is actually the better half (they reserve that spot for the women in their lives), but they are a dynamic pair that couldn't get their work done without each other. Read on for some of the best takeaways.
Watch the full episode above or on House Beautiful's Instagram!
More From House Beautiful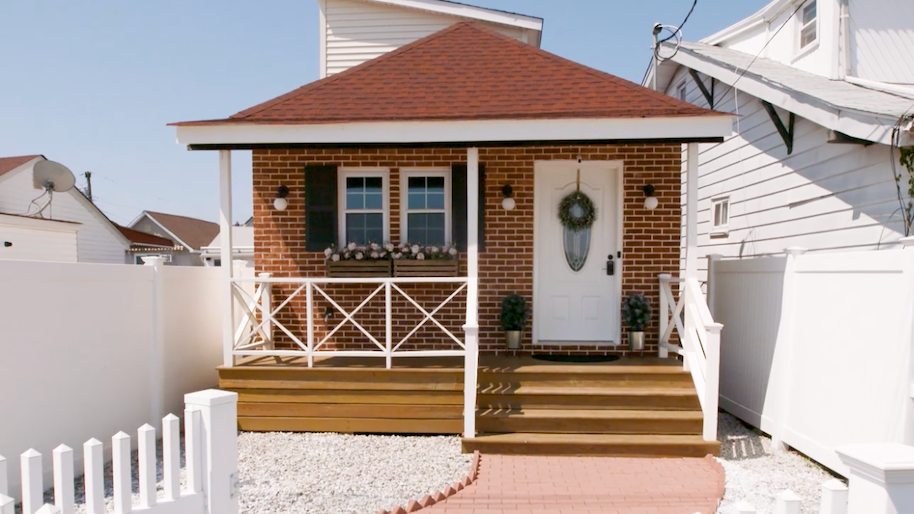 They're not stars in the kitchen
Although the Property Brothers have a knack for kitchen and bathroom design—and even launched their own bathroom vanities!—unfortunately, neither brother considers themselves an in-home chef. At best, Jonathan thinks his brother is a better cook than him. But Drew admittedly shares that the leading ladies in their lives, Zooey Deschanel and Linda Phan, are the better cooks.
Jonathan's most-used room may surprise you
At home, Drew and Jonathan admit they spend a fair share of time in the bathroom (Jonathan especially!). But with spalike amenities (like the sauna above!) in many of their projects, it's easy to see why the brothers view this space as an oasis.
They're passionate environmental activists

Drew and Jonathan well know that it takes much more than good design to create a happy home. They're especially adamant about championing health at home through eco-friendly materials, which are better for both personal health and the environment. In fact, the brothers are so dedicated to pushing for sustainable choices in renovating that they recently traveled to Washington to participate in a discussion on the topic at the White House.
They disagree about their biggest disagreement
Throughout their projects, the twins have plenty of differences and arguments about the best design direction for a project. But what was the most combative? Well, they disagree on that: Jonathan claims that it was on their Las Vegas project, where Drew was adamantly against installing a water slide (which later became the best feature of the home, his brother claims). Drew, meanwhile, thinks their biggest disagreement came when renovating his own home. Either way, seems neither was too big a hurdle to work through!
They're rapidly expanding the Scott Brothers empire
In addition to taking all production of their shows in house, the brothers have been thoughtfully expanding their brand to include everything from carpets to curtains, bathroom vanities to cocktail tables. While at High Point, they were busy taking meetings with brand partners and manufacturers and previewing a bit of what's to come this year–suffice it to say, you'll be seeing a lot more Scott!
Angela Belt is the contributing Assistant Shopping Editor at House Beautiful. She's also an interior designer and is the host of her own podcast, The Mood Board. When it comes to design, she's an esteemed expert with some of her work also appearing in HGTV, Better Homes & Gardens, The Washington Post, and more.