What's happening in astrology today
June 5 in the stars: Love planet, Venus, is in Leo until October 8. What's it mean for you? Find out below in our daily horoscopes for Monday June 5.
You can read the daily horoscopes for your Sun sign or your rising sign (ascendant). Visit our Cosmic Calculator section if you want to calculate your Rising sign or discover more about your personal astrology.
Your daily horoscopes for Monday June 5, 2023

Aries (March 21-April 19) daily horoscope for Monday June 5
Your passions get a next-level reboot starting today as vixen Venus struts into flamboyant Leo and your ardent fifth house—an extended cycle that lasts until October 8. Reinstate classic rituals, like dressing up for dinner or hand-writing love letters. (And don't be shy about PDA.) The fifth house rules fame and glamour, which could turn Rams into public figures—especially while your ruler, make-it-happen Mars co-pilots through Leo until July 20. Take heed: Lovers' quarrels could get fierce while Venus is retrograde from July 22 to September 3, which is even MORE reason to get obsessed with a creative distraction.
Read more Aries horoscopes

Taurus (April 20-May 20) daily horoscope for Monday June 5
Your ruler, peace-seeking Venus, settles into Leo and your domestic quarters for an extended stay, until October 8. While this lends cozy vibes to your romantic life, shared space could feel too close for comfort while Venus spins retrograde from July 22 to September 3. With your nesting (and nest-feathering) instincts dialed up, what little tweaks can you do to make home feel like a sacred space? Clear clutter, hang fresh art, create a meditation altar in a quiet, private corner. Over the next four months, staying IN for chill time might be your idea of a perfect date. Slow down and give the family-oriented type a chance to woo you.
Read more Taurus horoscopes

Gemini (May 21-June 20) daily horoscope for Monday June 5
How ideal Gemini! Your sapiosexual side gets fired up as love planet Venus swoops into Leo and your expressive third house for an extra-long visit, until October 8. Attractive "window dressing," is a turn-on for your style-conscious sign, but more importantly,  you'll be drawn to eloquent people with well-formed opinions. This Venus cycle, which includes a potentially disorienting retrograde from July 22 to September 3, can ultimately help YOU articulate what's in your own heart. Attached Twins can bolster bonds with lots of playtime and a co-created summer project.
Read more Gemini horoscopes

Cancer (June 21-July 22) daily horoscope for Monday June 5
Amorous Venus leaves your sign (sniff) today, which is always bittersweet. But here's some news you'll like hearing: For the coming four months, love gets a "security update" as the planet of amour grooves through Leo and your second house of sensuality and security. If you've grown tired of texting three "meh" connections, clear the decks to create space for a person who DOES light your fire. Even if it starts off virtually—and stays that way longer than usual—you could find someone with keeper potential between now and October 8. Attached? Sprinkle in lots of romantic flourishes, like making special playlists and organizing weekend beach getaways. Note: The love planet will be retrograde from July 22 to September 3, so try to make your boldest moves before or after those dates.

Leo (July 23-August 22) daily horoscope for Monday June 5
Get ready for a social and romantic summer, Leo!  Today's stars kick off a provocative four-month cycle that puts you in your flamboyant element. Love planet Venus swaggers into your sign and amplifies your charm and magnetism. Use your imagination liberally as you flirt, superconnect and get your work into the zeitgeist. If anyone's up for the task, it's you, Leo—and you have four times the usual amount of visitation rights with Venus. La love planet is hanging out in Leo until October 8. Caveat: This includes a low-power retrograde from July 22 to September 3. Do your level best to smooth over relationship tension before then!
Read more Leo horoscopes

Virgo (August 23-September 22) daily horoscope for Monday June 5
Long hammock naps could officially become your thing starting today as pleasure-planet Venus nestles into your restorative twelfth house until October 8. If your heart needs healing, devote this extended cycle to processing grief and crystallizing the lessons. Warning: The love planet spins retrograde from July 22 to September 3, making it hard to discern fantasy from reality. If you find yourself falling for someone, go slow and make sure their words align with their actions. Coupled Virgos will benefit from a shared spiritual practice or sessions with a counselor to improve relationship dynamics.
Read more Virgo horoscopes

Libra (September 23-October 22) daily horoscope for Monday June 5
If you're looking for love, the best way to find it over the coming four months is to stop searching so hard!  Romantic Venus, your celestial champion, beams into Leo and your friendly, experimental eleventh house. When you are relaxed and having fun, you present the best you—and you may be surprised by the array of interested parties you attract. Dating apps could be rewarding, so give 'em the old tap and swipe. But take heed: This extended cycle, which lingers until October 8, includes a challenging retrograde from July 22 to September 3. Old flames could return, but their longevity may be questionable.
Read more Libra horoscopes

Scorpio (October 23-November 21) daily horoscope for Monday June 5
Summer vacation plans could evolve into something more along the lines of a "work-cation," but that won't bother you! Enchanting Venus shimmies into your career corner, flooding you with divinely inspired downloads for your professional life. For the coming four months, be fluid, nimble and imaginative as you find your fortune. And since Venus IS the love planet, Scorpios could meet their match at a work function or have fun power-coupling with your S.O. The planet of radiance and connection will hover here until October 8, which is four times its usual duration, thanks to a retrograde from July 22 to September 3. Embrace the process and be patient with yourself as you test and try new things.
Read more Scorpio horoscopes

Sagittarius (November 22-December 21) daily horoscope for Monday June 5
Love is in the air—and that stretches across the planet! Even if you're itching to act locally, you're encouraged to make an impact globally as charm-agent Venus grooves into innovative Leo and your worldly ninth house (AKA the Sagittarius house) from today until October 8. How can you use technology to expand your reach? If you have something to teach, now's the time to learn how to create an online course. Attached? How about doing some virtual learning together? Anything from tantric massage to terrace gardening will do.
Read more Sagittarius horoscopes

Capricorn (December 22-January 18) daily horoscope for Monday June 5
The urge to merge heats up starting in 3, 2, 1…Today, fervent Venus swan-dives into Leo and your zone of eroticism and intimacy for an extended cycle that lasts until October 8. Whether you're in close proximity or long distance, you'll still be in your seductive element. Keep your discernment filters high while Venus is retrograde from July 22 to September 3. Couples should find time over the next four months to talk about their hopes for a shared future. Some big steps might be around the corner. During the retrograde, you have a golden opportunity to clear up issues piling up under the rug.
Read more Capricorn horoscopes

Aquarius (January 20-February 18) daily horoscope for Monday June 5
Juicy news for your love life, Aquarius! Today, vivacious Venus embarks on a four-month circuit through Leo and your seventh house of committed partnerships. While romantic relationships get a burst of momentum, this transit could also jumpstart a creative venture. Tend to budding synergies and watch what blossoms. Bookmark this, Water Bearer: From July 22 to September 3, Venus spins retrograde. A love interest from your past could return to your orbit. Been struggling with your S.O.? This six-week timeout will force you to deal with the tension for once and for all.
Read more Aquarius horoscopes

Pisces (February 19-March 20) daily horoscope for Monday June 5
When you feel good, you look good—AND you do some of your best work. So when radiant Venus bounds into Leo and your wellness sector today, get ready to implement new self-care rituals. Yes, summertime's almost here, but try to think of hand-dipped cones and frozen margaritas as treats rather than food groups. Venus here helps you make conscious decisions to replace the energy-zapping habits (endless social media scrolls) with life-affirming ones (heart-pumping evening strolls). This also helps keep stress at bay—which will be extra essential for relationship health while Venus is retrograde from July 22 to September 3.
Read more Pisces horoscopes
The ultimate numerology guide is here.
The must-have map to your purpose and path by Astrostyle's resident numerologist.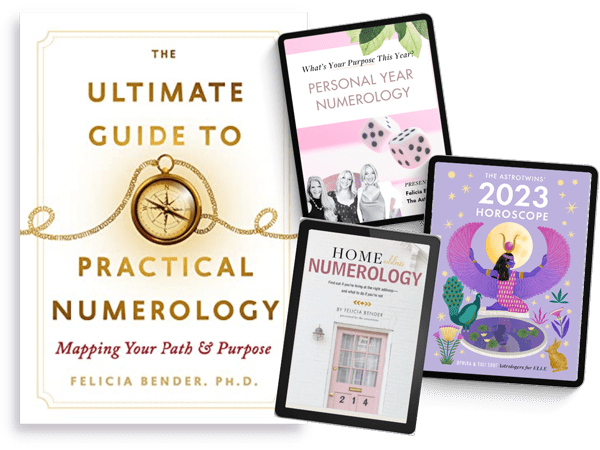 GET THE ULTIMATE GUIDE NOW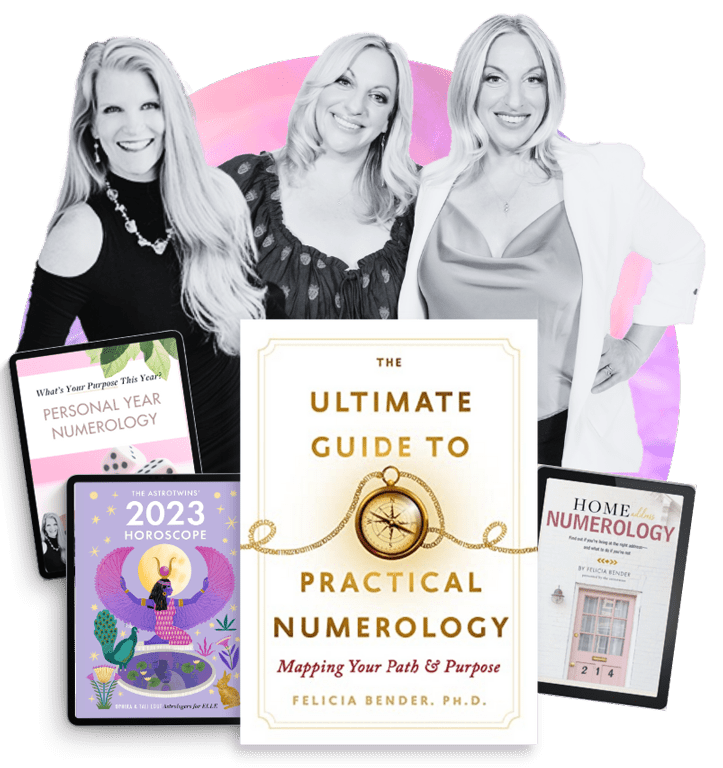 GET THE ULTIMATE GUIDE NOW