Brad Pitt has offered a rare insight into his recent romantic drama …
Including a confession he made to Jennifer Aniston pre divorce.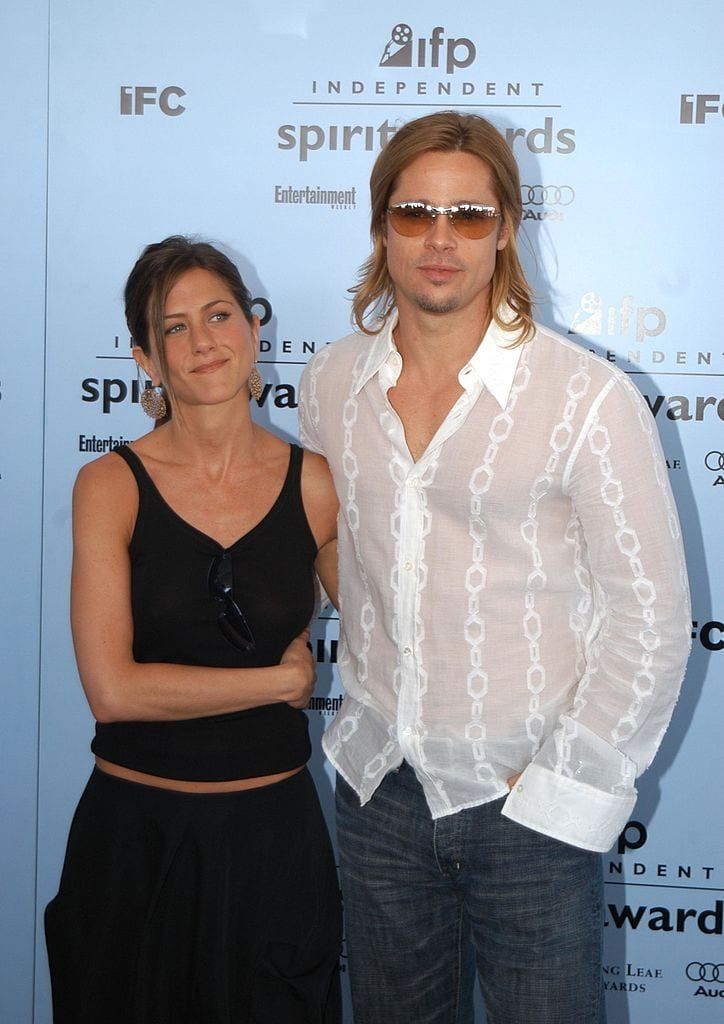 Scroll on to see …
While Pitt is an extraordinary actor…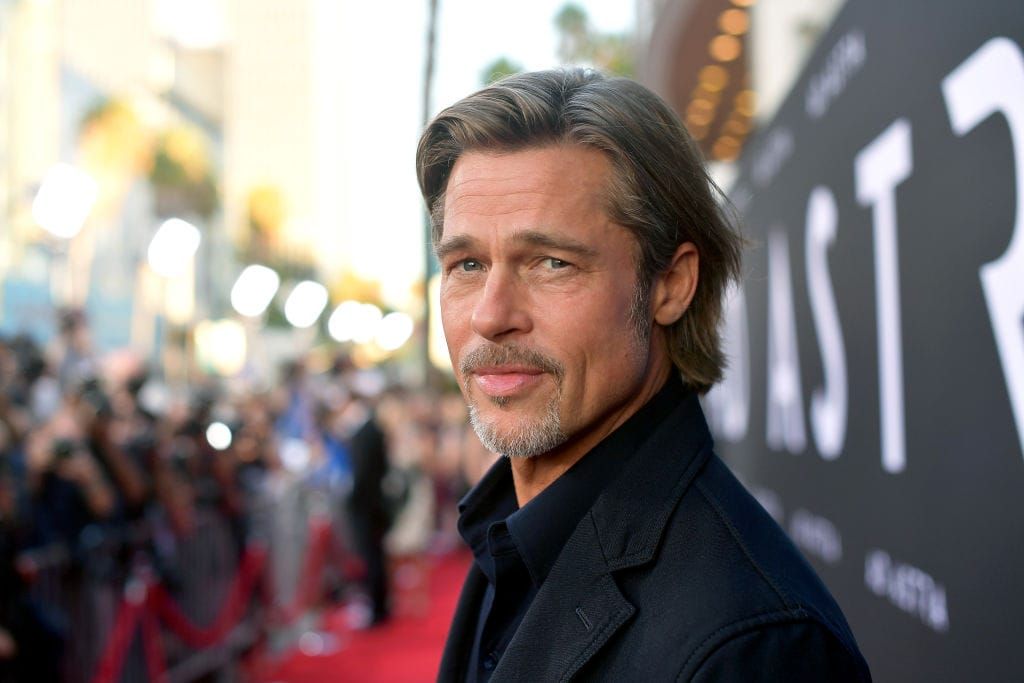 He is also known famously for being married to Angelina Jolie.
Now, of course, Pitt and Jolie were a Hollywood dream team.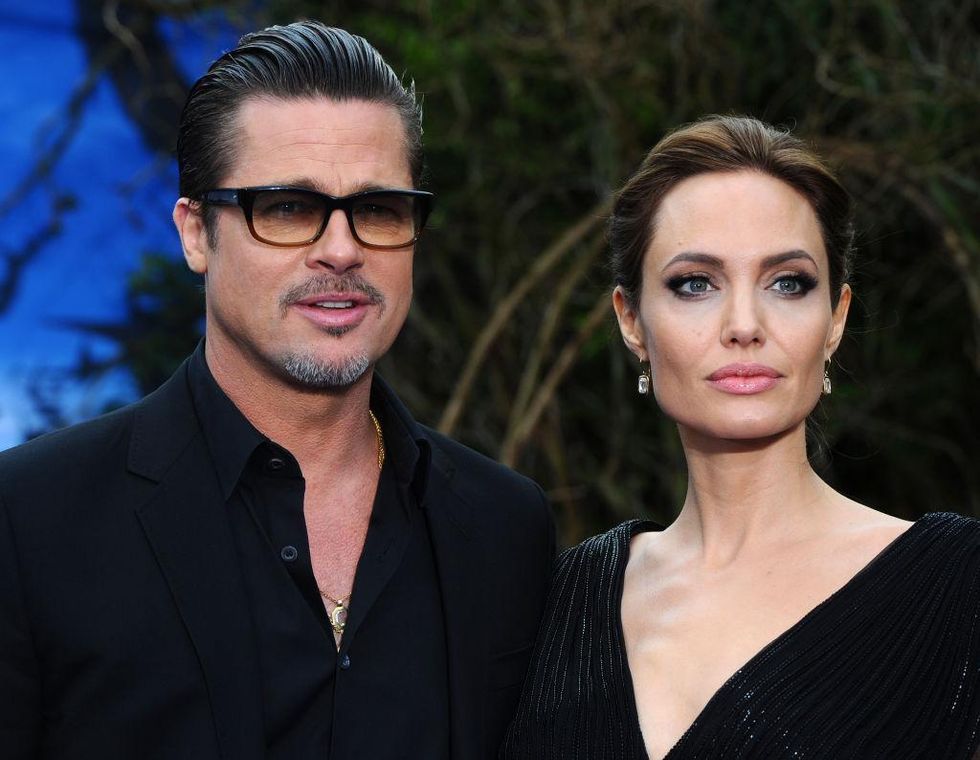 Pitt and Jolie famously met while filming Mr. and Mrs. Smith. They quickly hit it off and, despite the fact that Pitt was still married to Jennifer Aniston, they couldn't fight their feelings.
The pair quickly became the power couple.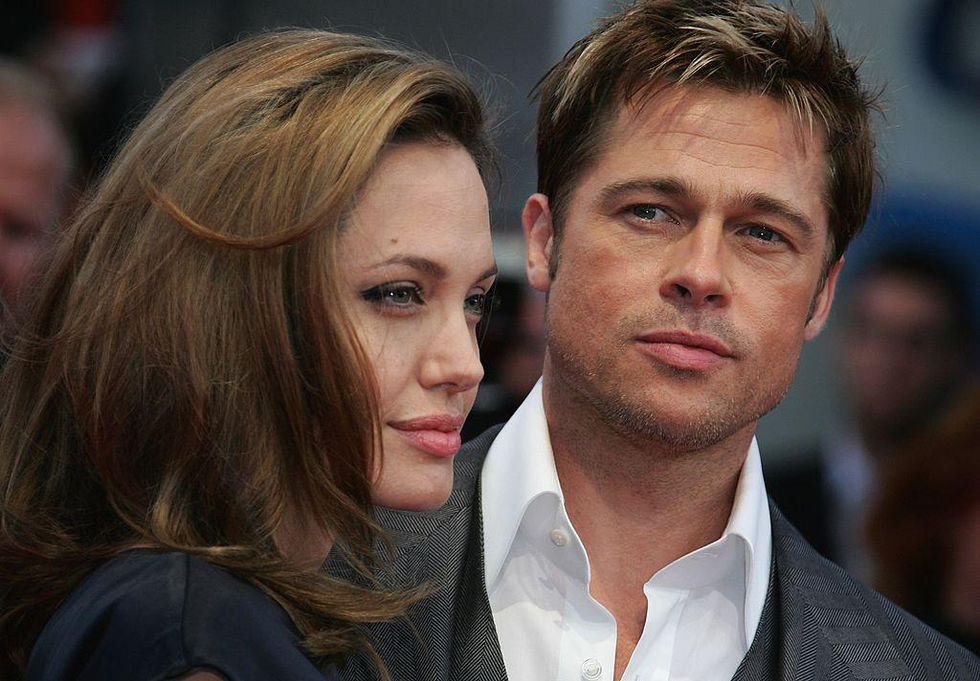 Many commented that Aniston and Jolie couldn't really look (or be) any more different — which fueled a lot of drama at the time.
They were loved for their adorable family, too.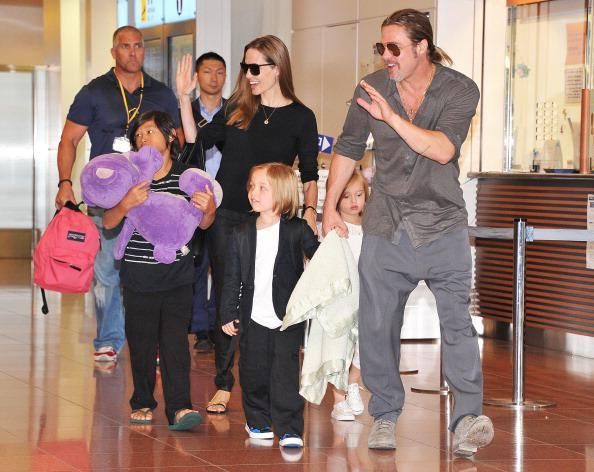 Because they quickly amassed a huge brood of children, some through adoption and some through birth.
Featured deals
The best deals selected by the 22 Words
team for you.
Featured deals
The best deals selected by the 22 Words
team for you.
Jolie adopted Maddox Chivan Jolie-Pitt from Cambodia in 2002 when he was just 7 months old.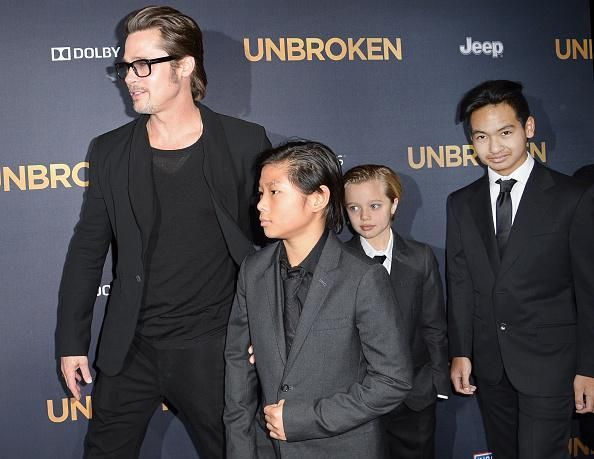 And she then adopted Zahara Marley Jolie-Pitt in 2005 in Ethiopia. Her mother had become sick from salmonella, and subsequently, left her.
Some suspect that the relationship between Jolie and Pitt may have been a little strained at the time, hence bringing children into their lives.
But, this didn't stop them welcoming Shiloh Jolie-Pitt, their first biological child, into the world in 2006.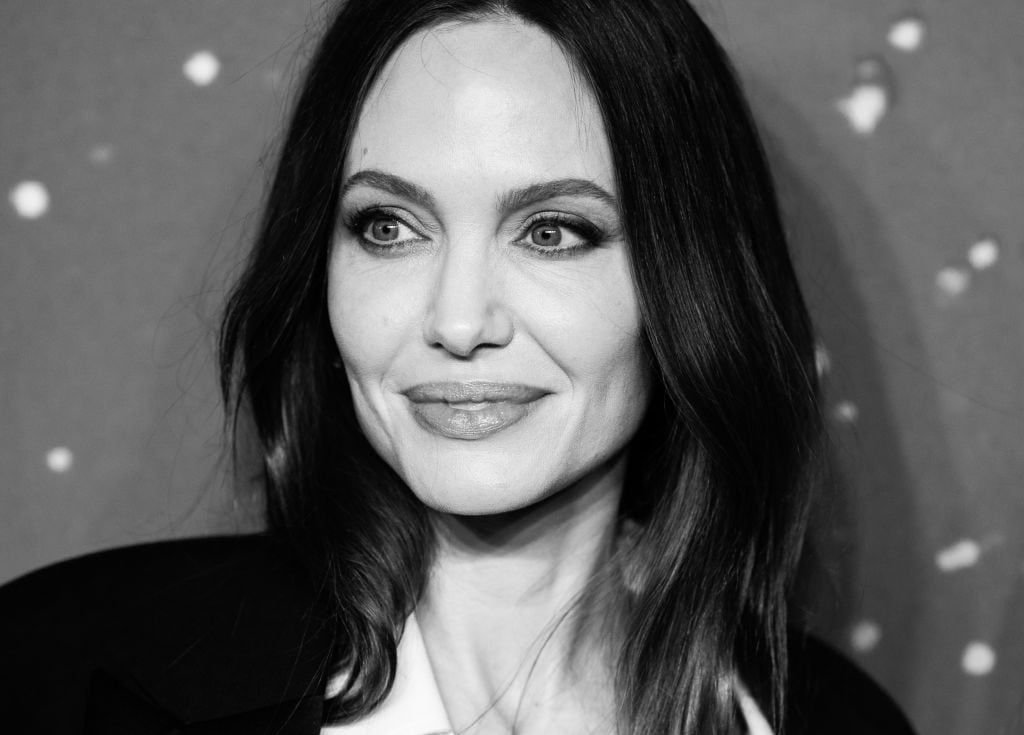 Their first biological child garnered a lot of press coverage when she was born.
The pair were already parents to adopted children Maddox and Zahara when news surrounding Jolie's pregnancy shook the world. 
It was so intense for the couple that they traveled to Namibia specifically for the baby's birth.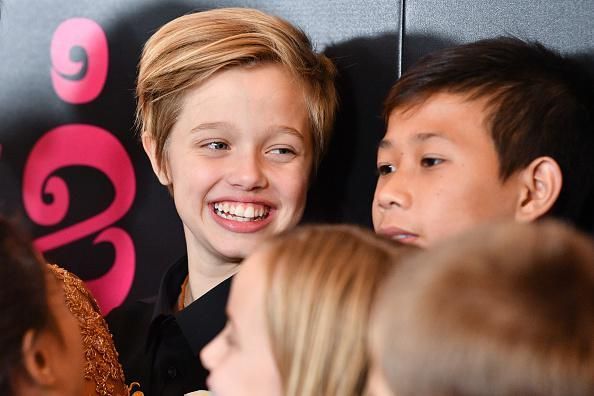 After their daughter was born, the first photos of the baby sold for millions of dollars, which Pitt and Jolie then gave to charity.
Everyone was excited to see what Shiloh would grow up to look like, having such stunning parents.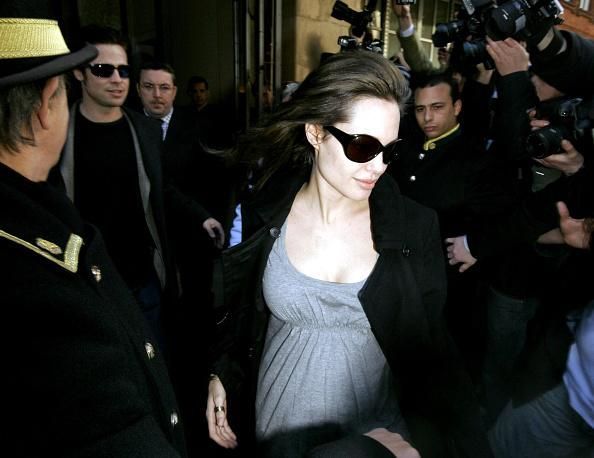 And the public believed that another star was born.
But, Jolie didn't stop there when it came to growing her heard.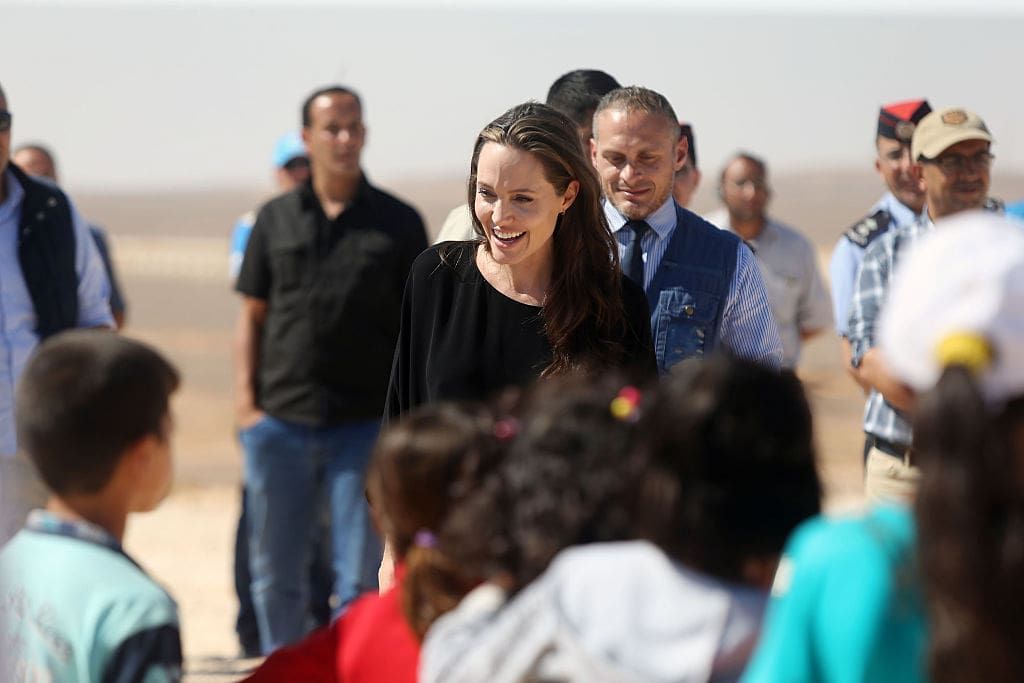 In 2007, the couple adopted Pax Thien Jolie-Pitt, from Vietnam, when he was just 3 years old.
And then, to complete the herd, Knox Léon Jolie-Pitt and Vivienne Jolie-Pitt, were welcomed into the world in 2008.
But, problems continued to rise for the couple.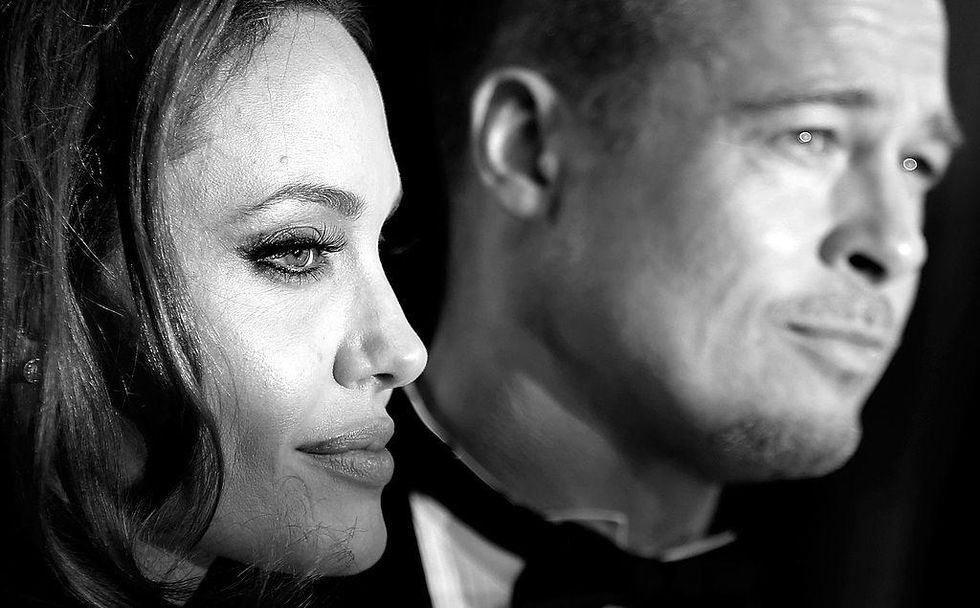 And though not all details have been released to the public… It's clear that there are a lot of ill-feelings between the pair.
Some even believed that the kids were part of the couple's issues.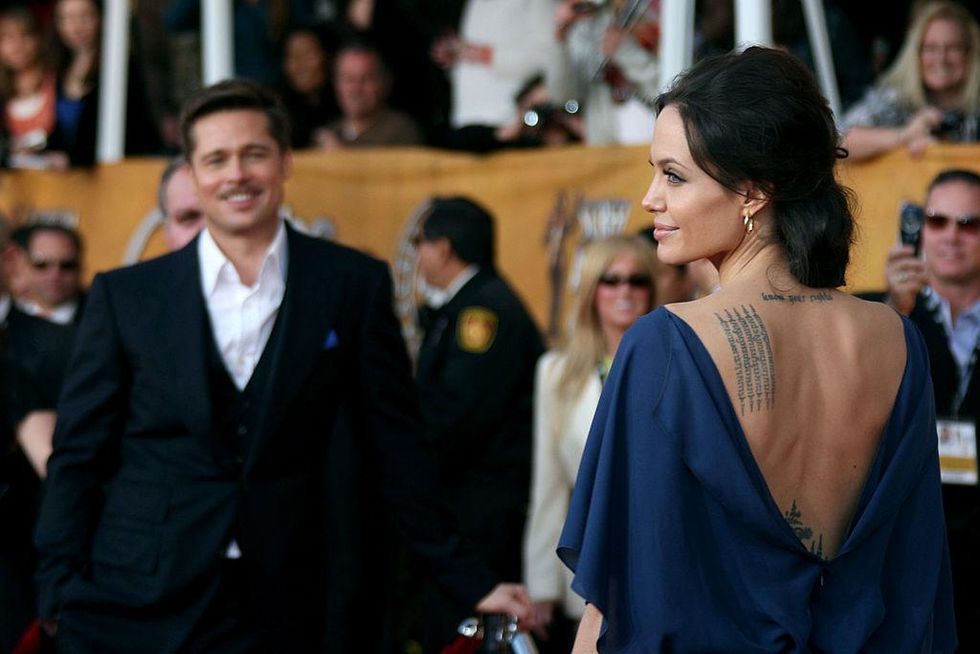 Many thought that Pitt never wanted to be a father to such a large brood, but went along with it because of his love for Jolie.
And it seemed like the kids were stuck in the middle.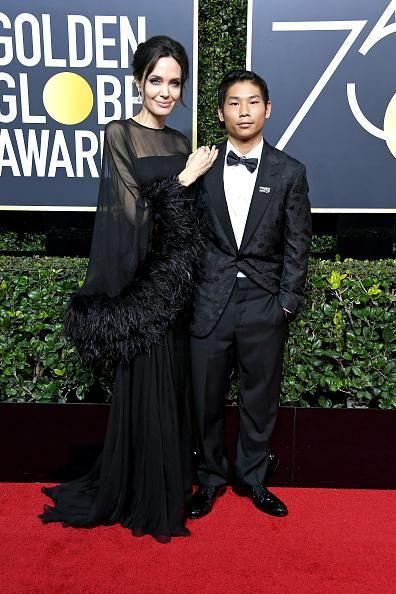 Although they remained pretty tight-lipped about the goings-on in the divorce.
Divorce is never easy on the kids.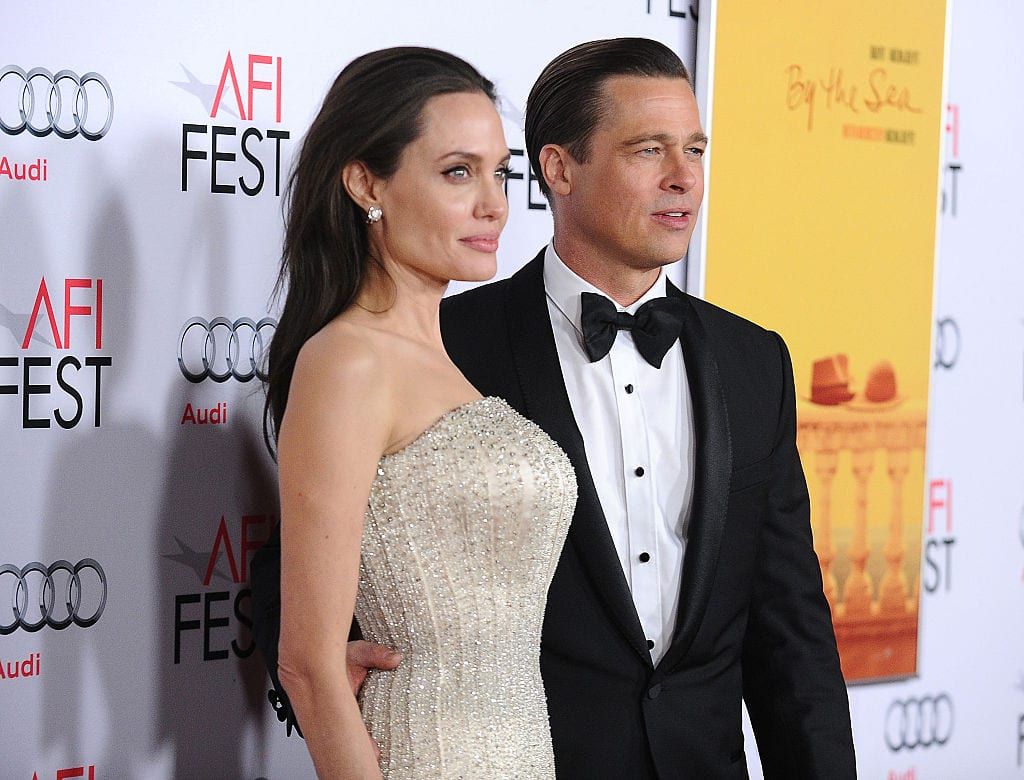 But Pitt and Jolie are trying their best to co-parent.
And in spite of some dramas, the family seemed to be working through it.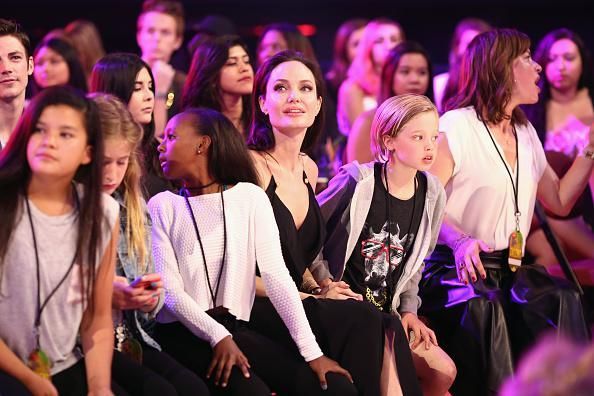 And have fully supported their kids throughout it all.
Alongside the pairs of their adopted kids…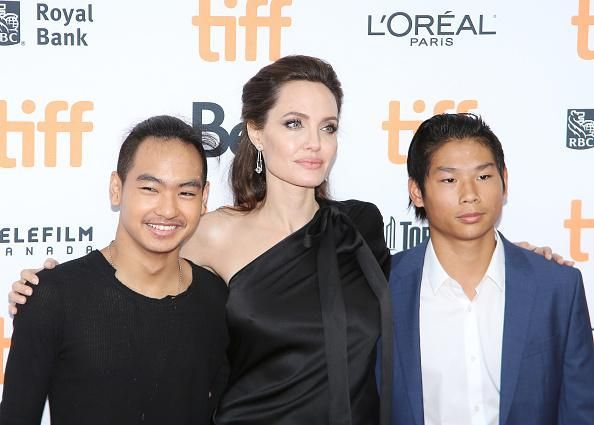 Jolie is pictured here with Pax and Maddox.
Jolie and Pitt also share 3 biological children.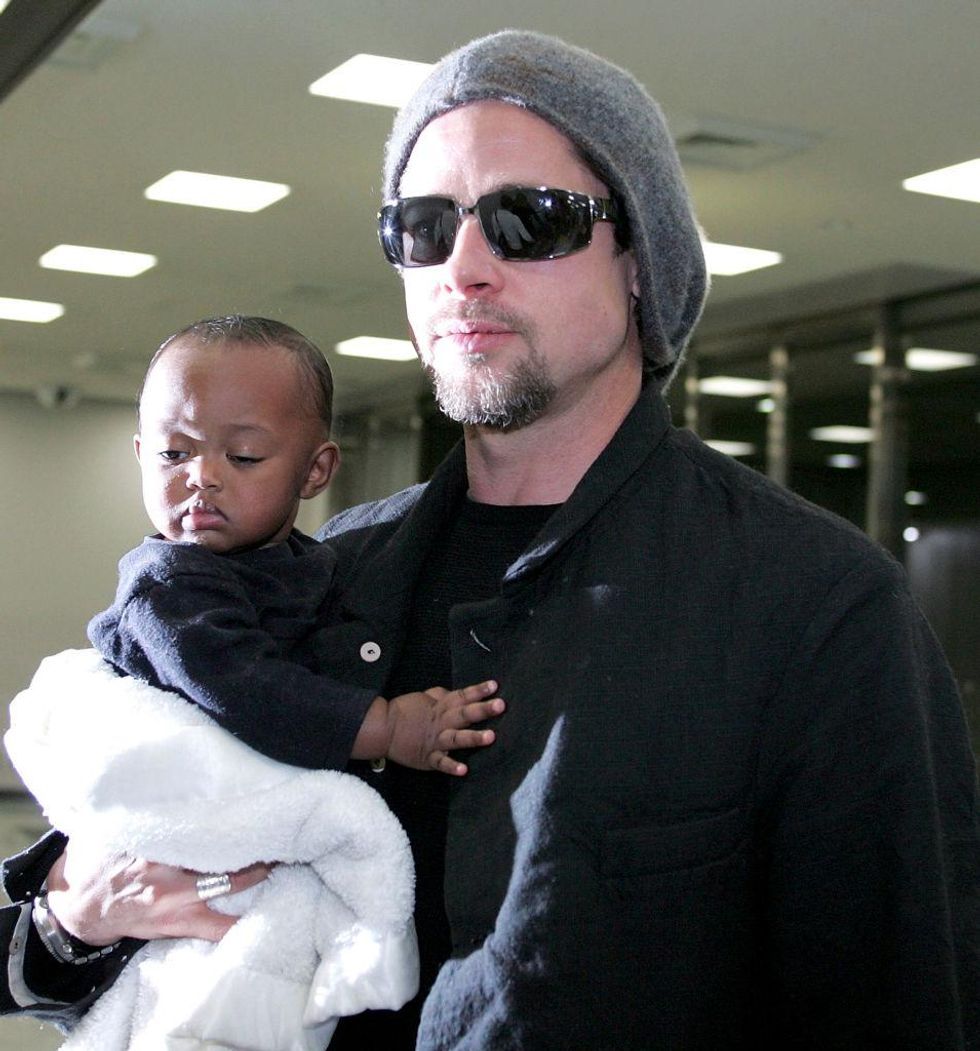 Shiloh, and twins Vivienne and Knox.
Since their divorce, the pair have tried to remain as civil as possible.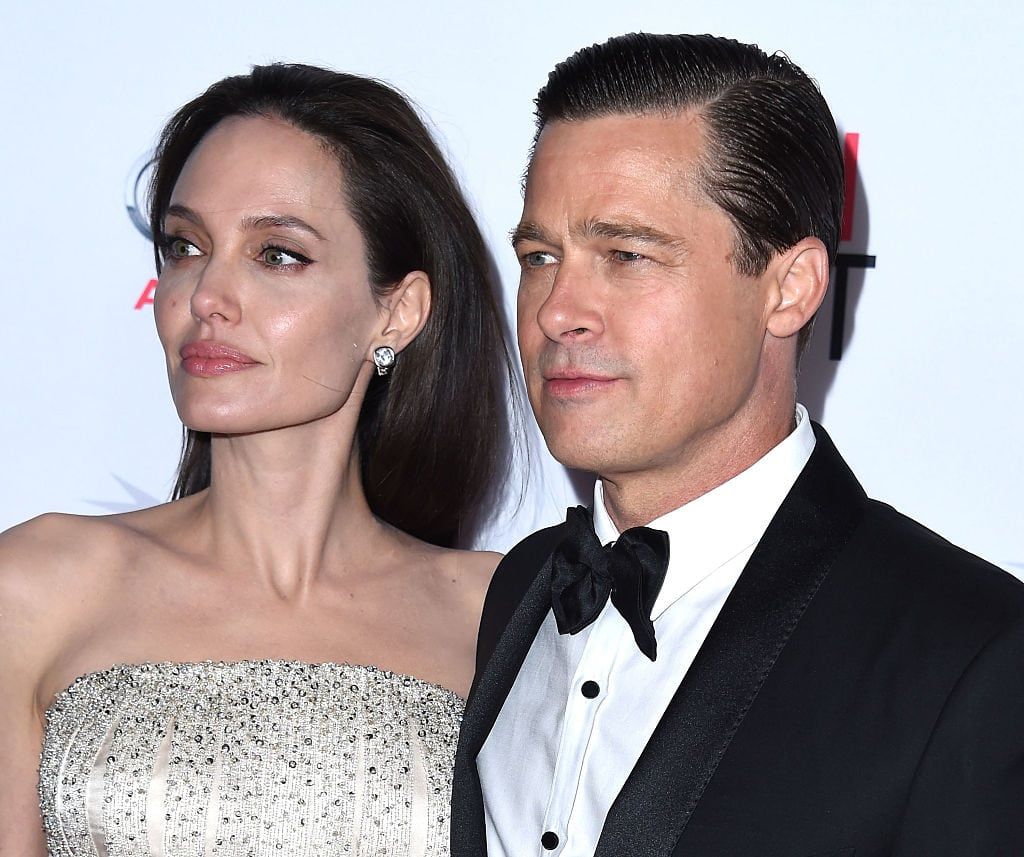 And each has gone on to work on many different movies.
Jolie appeared in Marvel's Eternals, as the immortal alien being, Thena.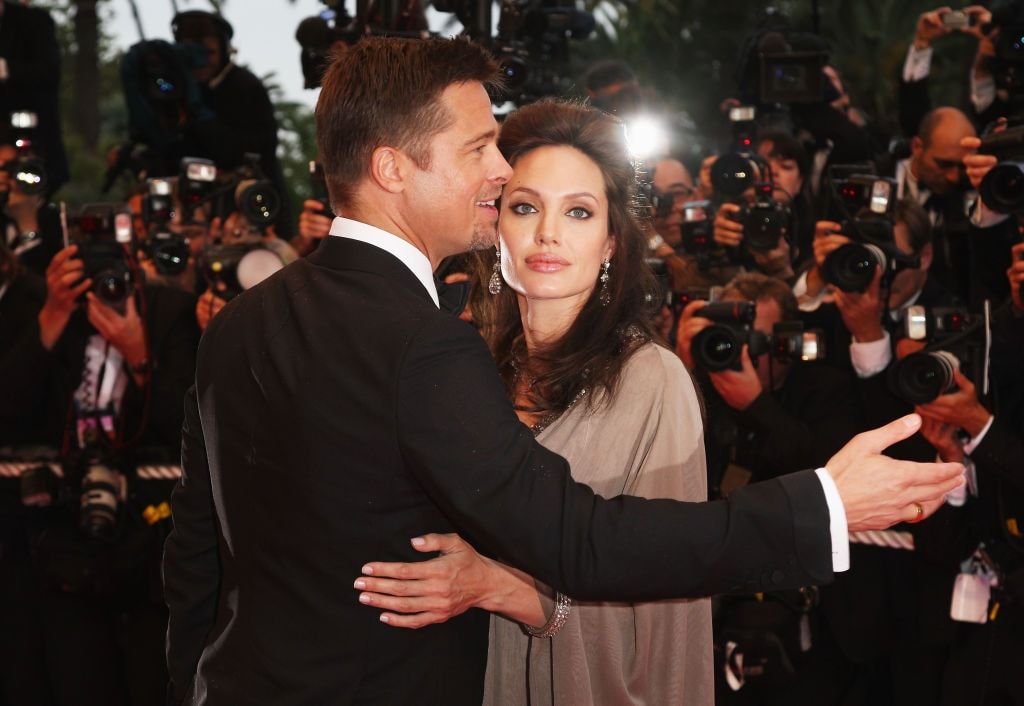 While Pitt's latest venture hit theaters earlier this year.
He has been working on the new movie Bullet Train, alongside fellow actors; Sandra Bullock, Joey King, Zazie Beetz, and Aaron Taylor-Johnson.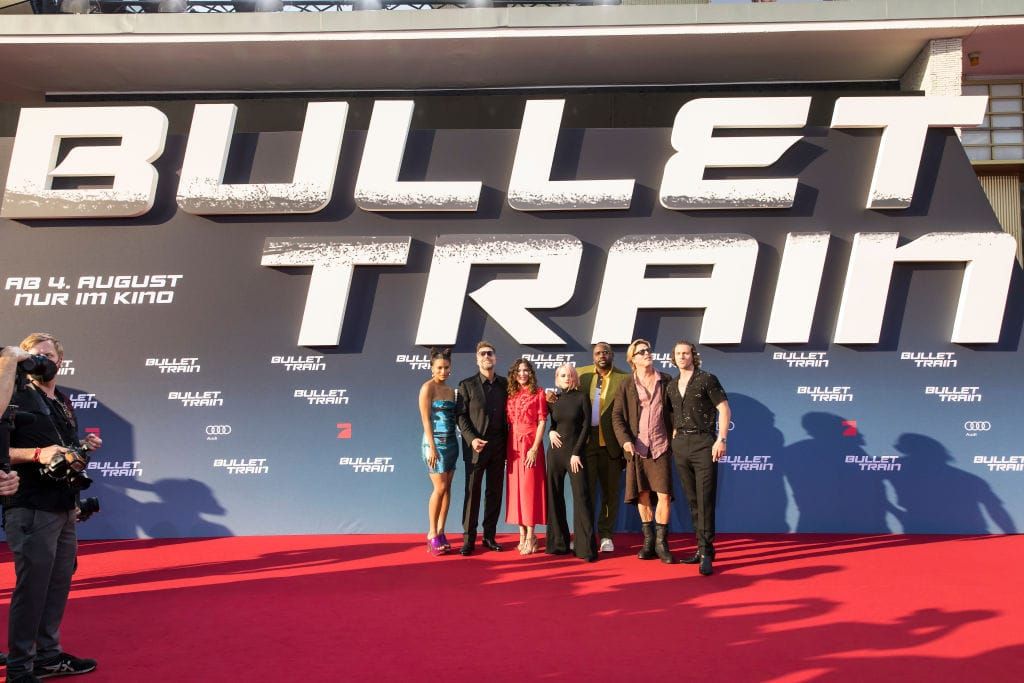 The movie is centered around 5 assassins, who are all aboard a train to complete separate missions, however, it turns out they're all connected one way or another.
Sony's synopsis reads: "In Bullet Train, Brad Pitt stars as Ladybug, an unlucky assassin determined to do his job peacefully after one too many gigs gone off the rails.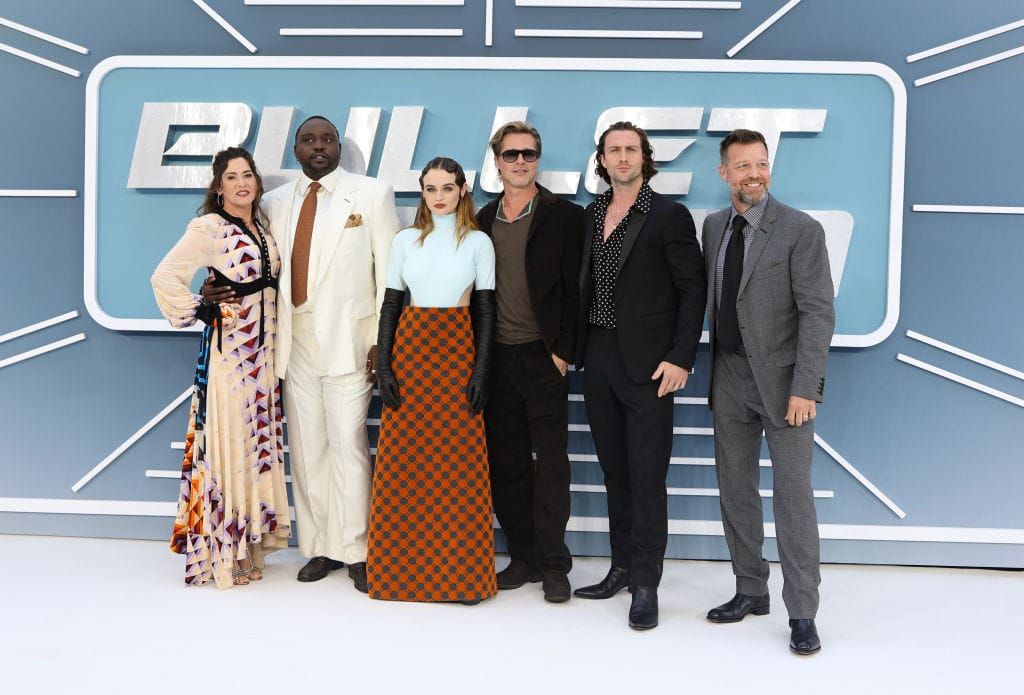 "Fate, however, may have other plans, as Ladybug's latest mission puts him on a collision course with lethal adversaries from around the globe – all with connected, yet conflicting, objectives – on the world's fastest train. 
"The end of the line is just the beginning in this non-stop thrill-ride through modern-day Japan from David Leitch, the director of Deadpool 2." 
However, the FBI has revealed some records which could change the actor's destiny for good…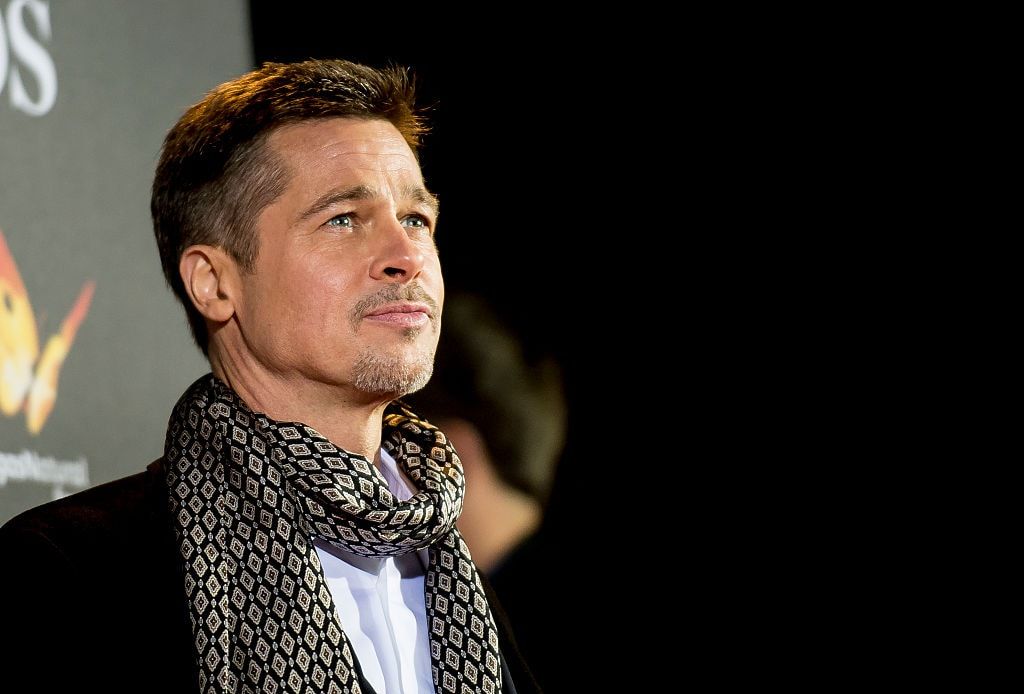 You do not want to miss this.
It all started when Jolie, accused the actor of frightening the couple's 6 children during a plane journey…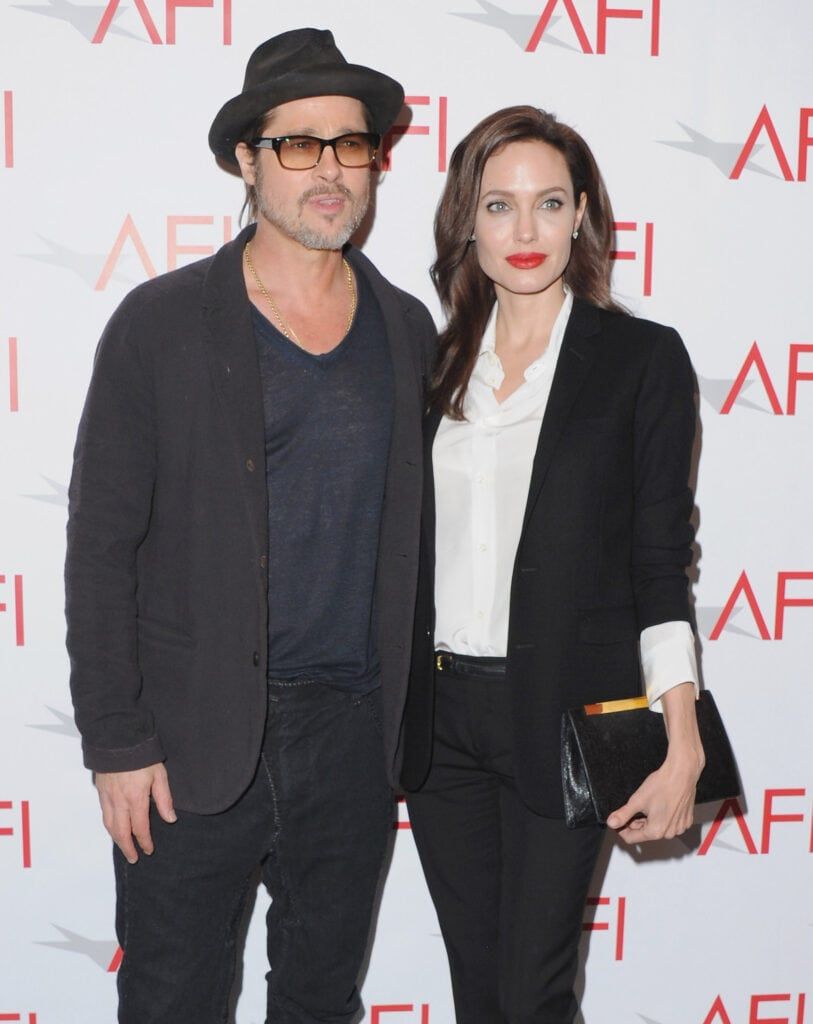 The Oscar-winning actress mentioned their children were 8 to fifteen at the time.
According to the paperwork from the case, when 1 of their kids called Pitt a "pr*ck," he allegedly bolted up as if he was about to attack the minor.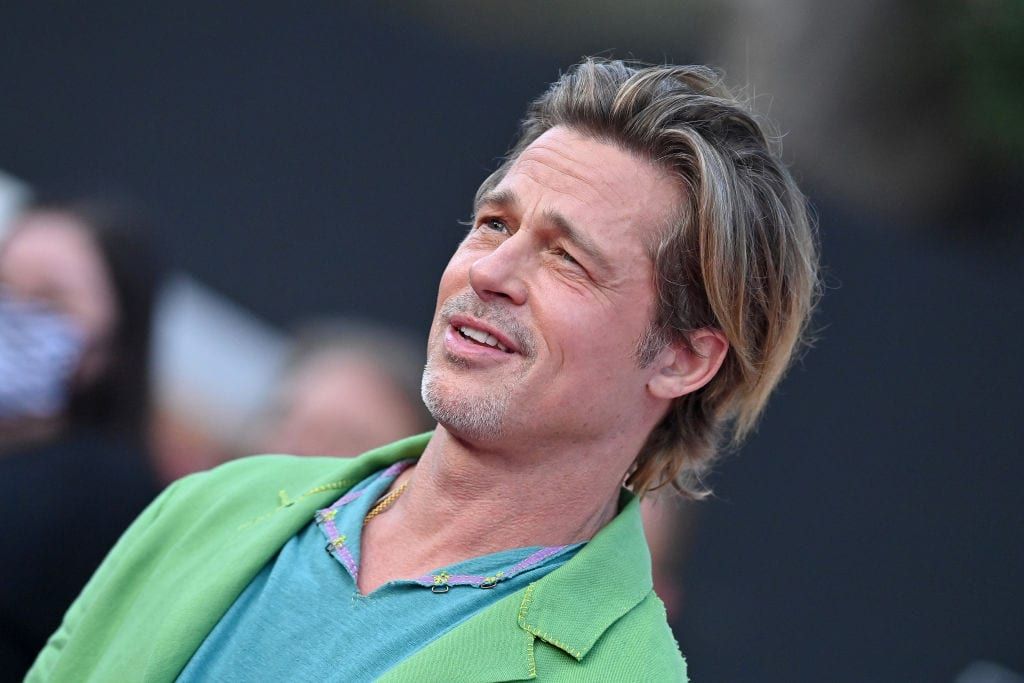 At that point, Jolie "jumped in" to grab Pitt round his neck with her arms, "like in a choke hold."
This, however, was Jolie's take on the events.
The actress told investigators that Pitt purportedly threw himself back, pushing Jolie into the seats behind them, causing injury to her back and elbow.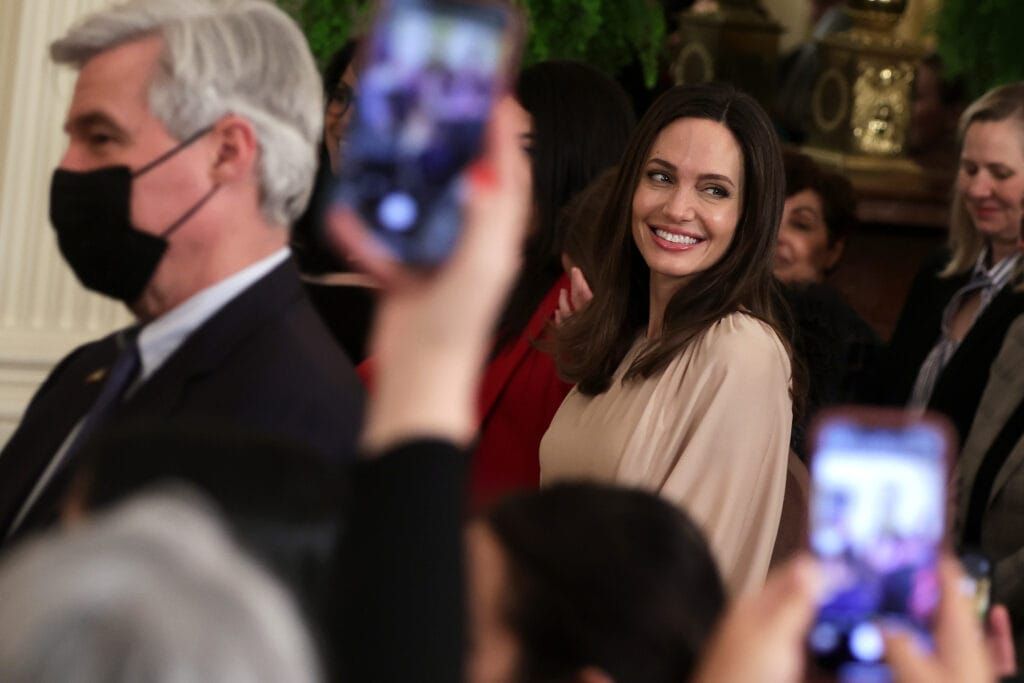 But that's not all…
Pitt allegedly consumed multiple beverages of alcohol during the fight…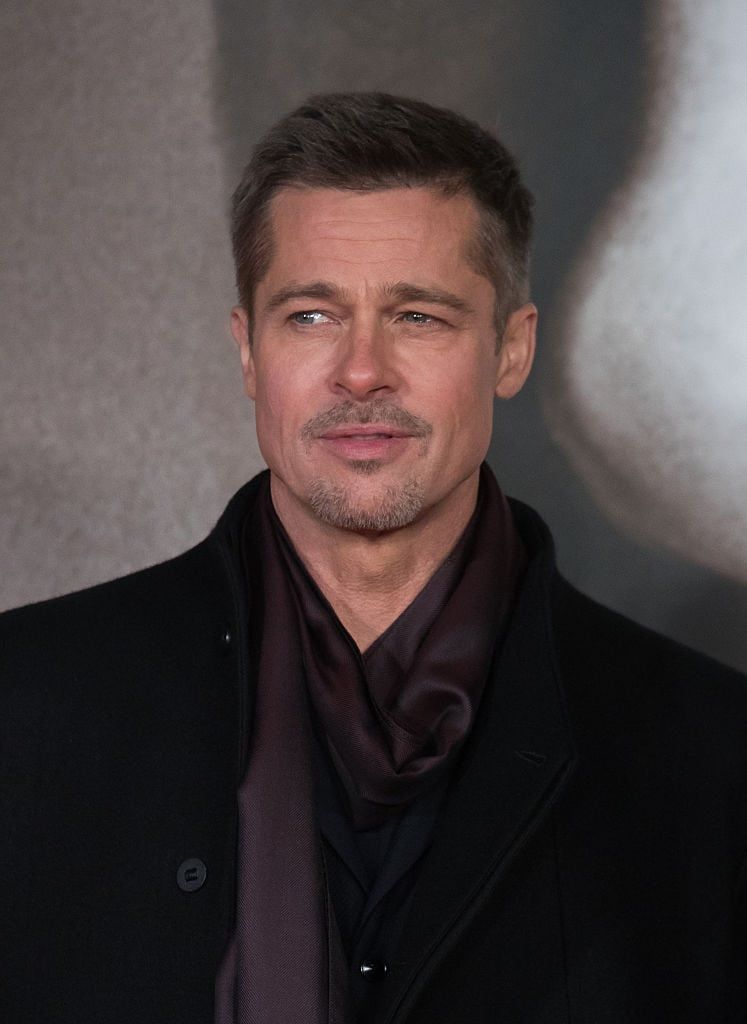 And according to the highly redacted paperwork, he "poured beer on [Jolie] and the blanket she was under."
When the plane finally landed, there was already $25,000 worth of damage done from the spilled red wine, as per Jolie's side of the story.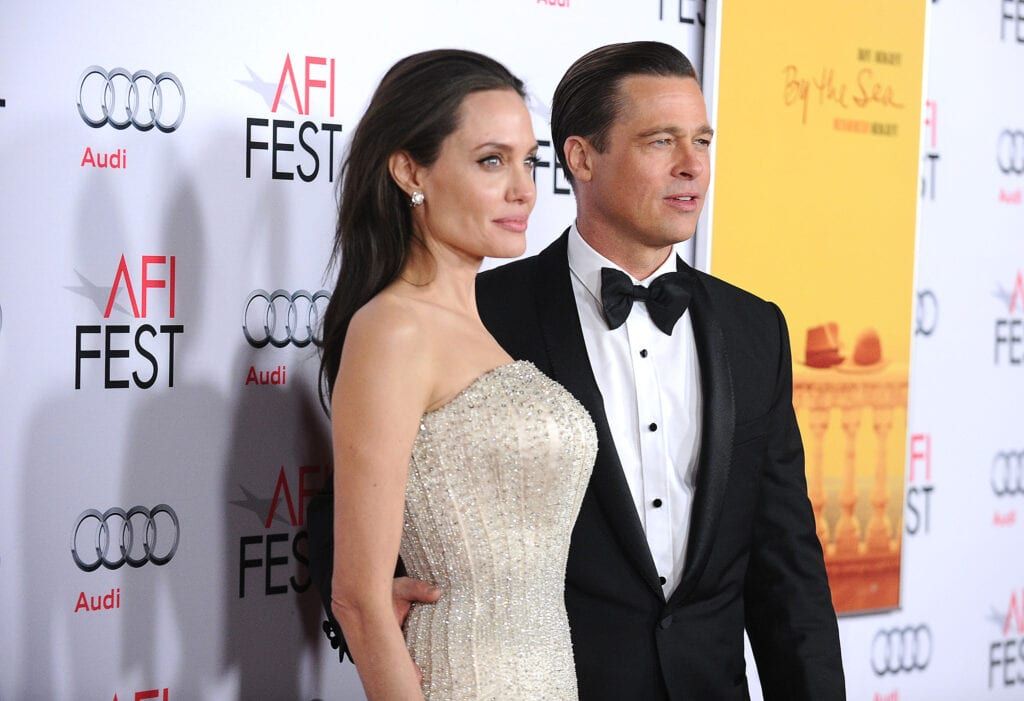 She then went on and said Pitt's alleged behavior "didn't feel real" and left her feeling "scared" and "like a hostage."
Moreover, a source close to Pitt previously revealed that the actor also engaged in a verbal argument with his oldest son Maddox during the jet ride.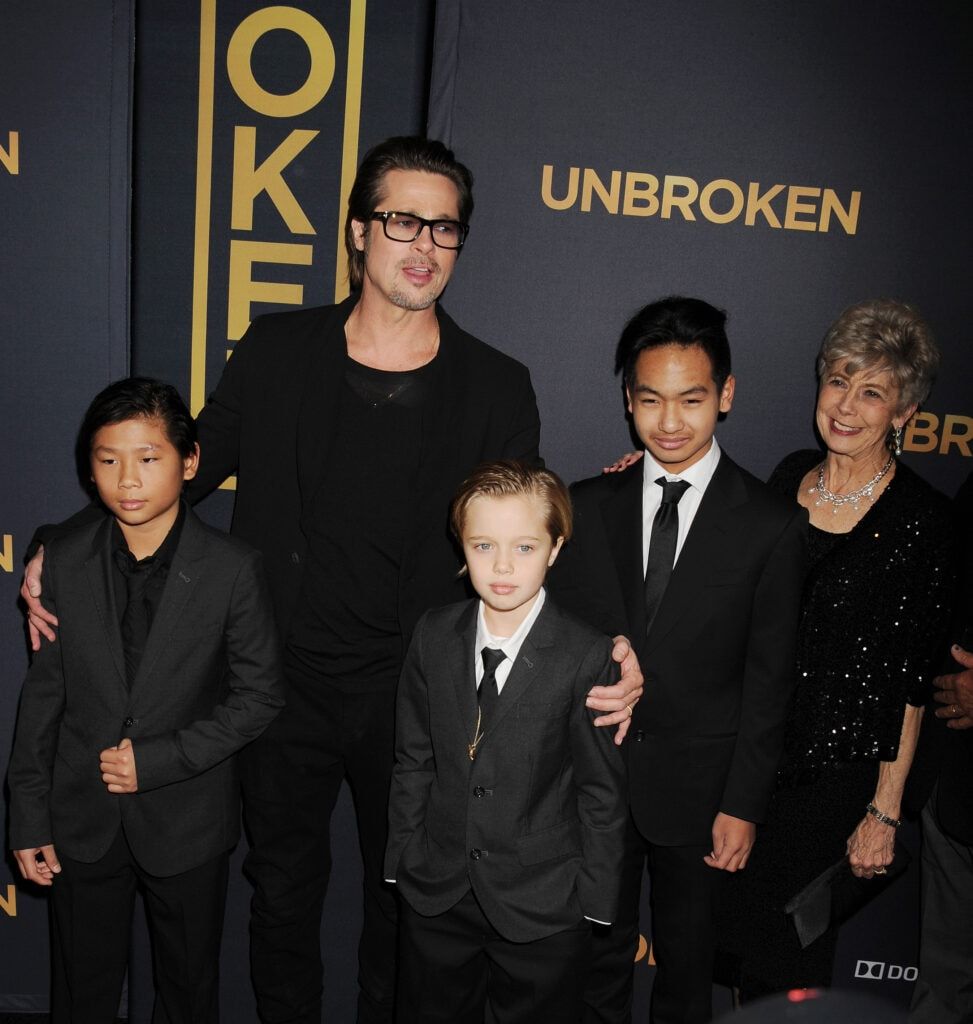 "He certainly could have behaved better, but there was no physical abuse [of the teen]," the source concluded.
And the tale doesn't end here as further reports revealed a little twisted version of Jolie's side of the story…
Pitt "grabbed her by her head, shook her, pushed her into the bathroom wall and repeatedly punched the ceiling of the plane during an initial outburst about 90 minutes," the Rolling Stone reported.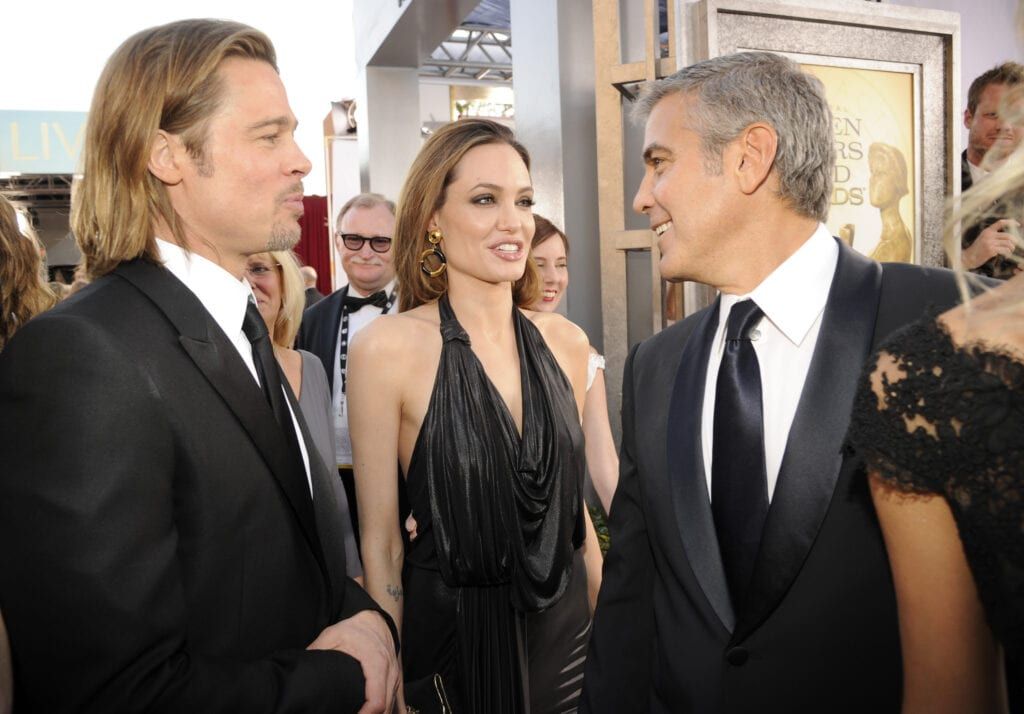 The private jet flight departed France and made a pitstop in Minnesota before eventually landing in Los Angeles on Sept. 14, 2016.
Jolie also claimed Pitt pushed her again when she suggested taking the couple's children to a hotel to get some much-needed sleep after landing.
"You're not taking my f****** kids," Pitt allegedly yelled in response.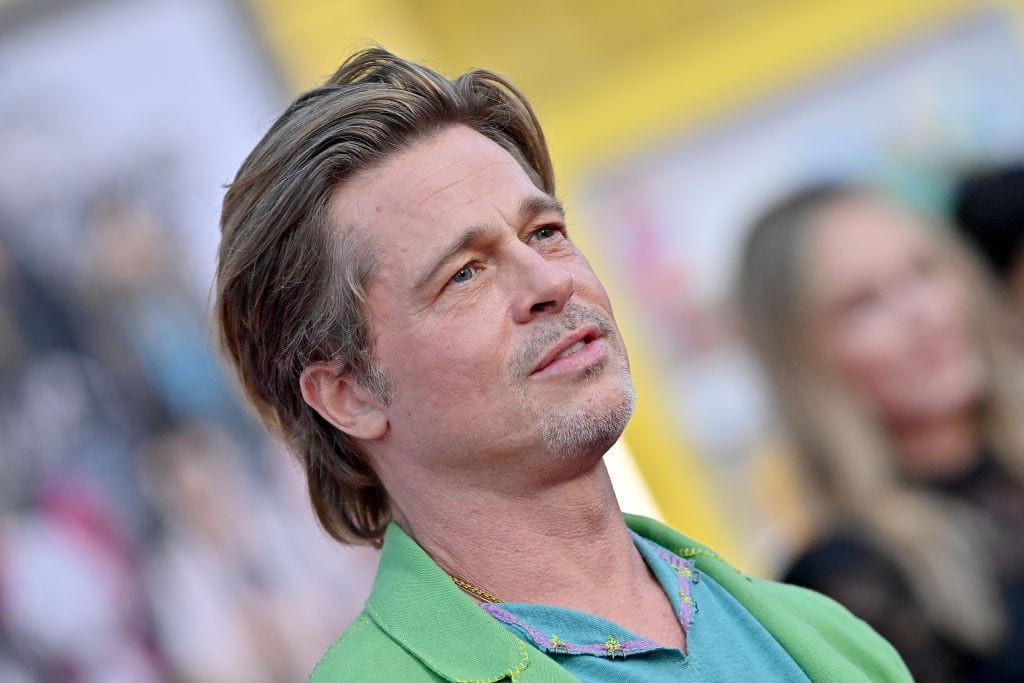 While the actress detailed her injuries to the FBI investigators, which included a rug-burn type wound on her right hand, it was the scratch on Pitt's hand that got the investigators itching their heads.
Jolie told them it could have been from her.
According to Rolling Stone, Jolie was personally conflicted on whether or not to be supportive of the charges…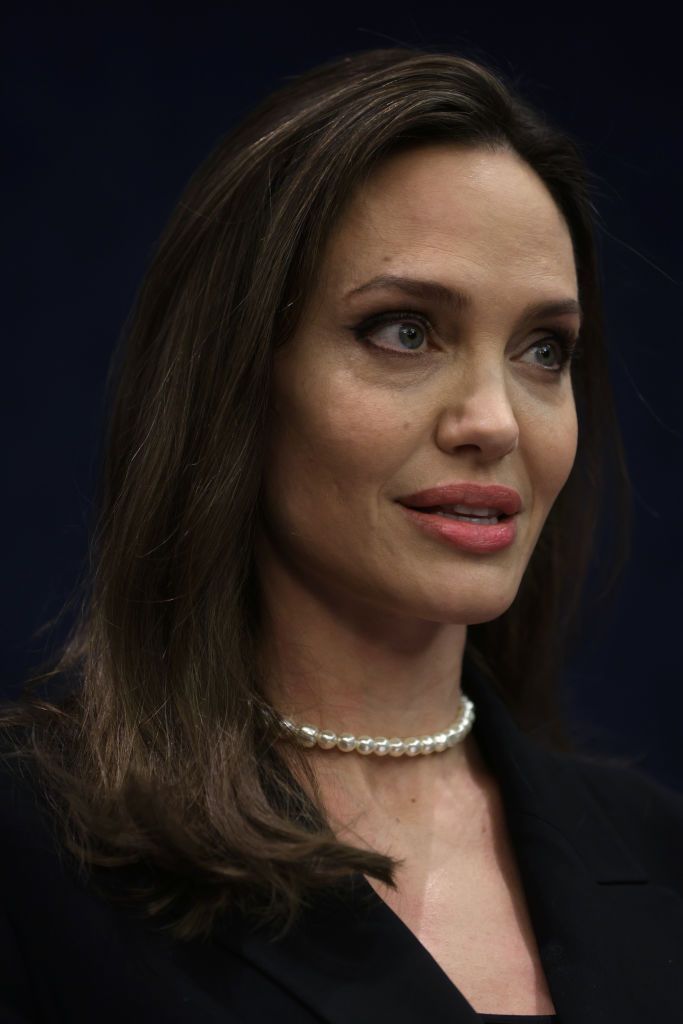 The FBI then released a statement.
"After reviewing the document, representative(s) of the United States Attorney's Office discussed the merits of this investigation with the case agent. It was agreed by all parties that criminal charges, in this case, would not be pursued due to several factors," the FBI case agent wrote in a report in November 2016.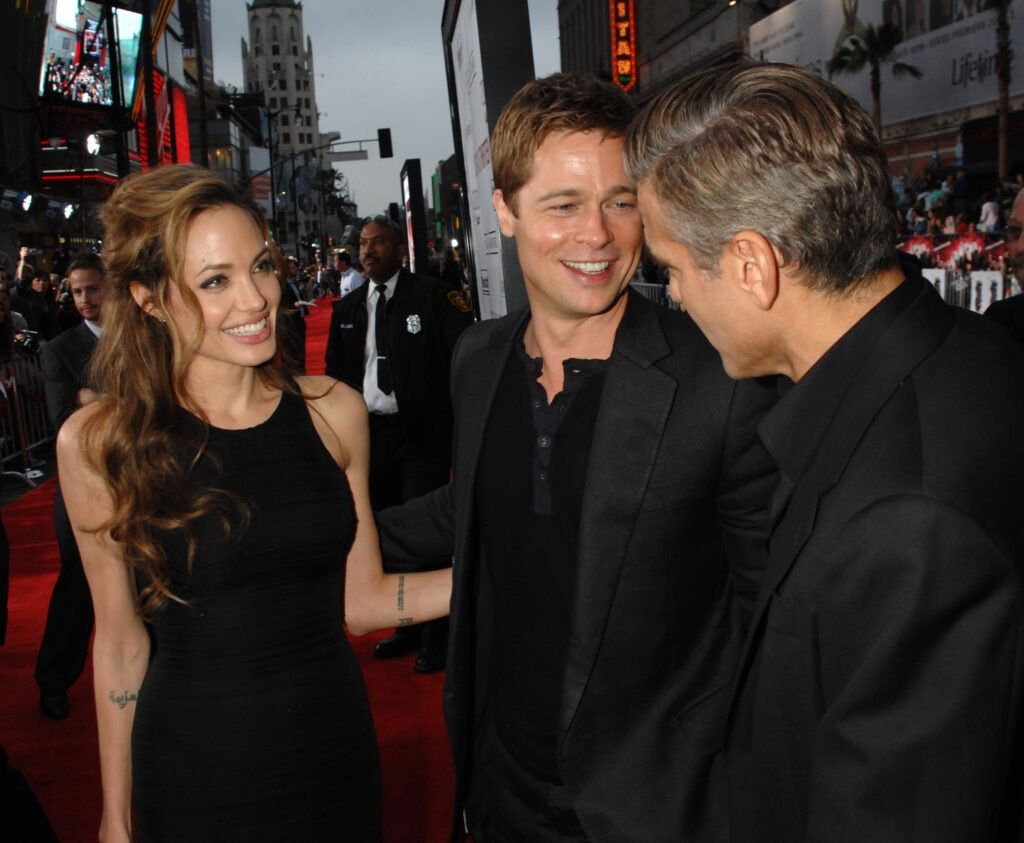 However, in December 2016 the actress' lawyer expressed in a call with investigators, weeks after prosecutors made their initial decision to decline charges.
And rumors of their divorce were already circulating…
Jolie then filed for divorce within days of the jet confrontation.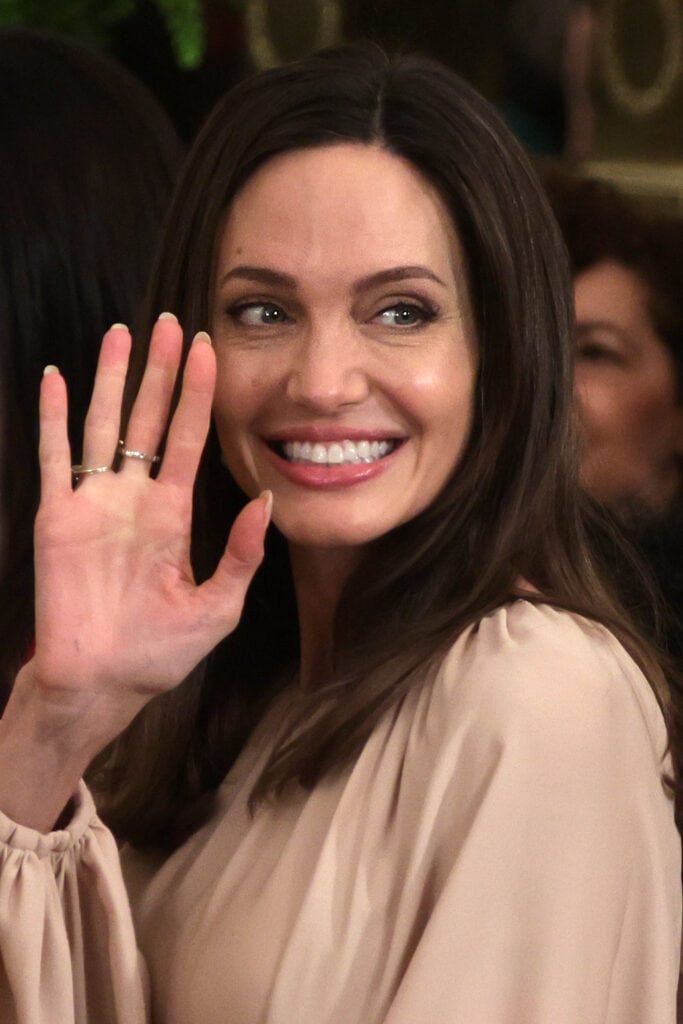 The actress was later declared legally single, but their custody arrangement still remained in dispute.
While the FBI files obtained by Rolling Stone were the results of a FOIA request…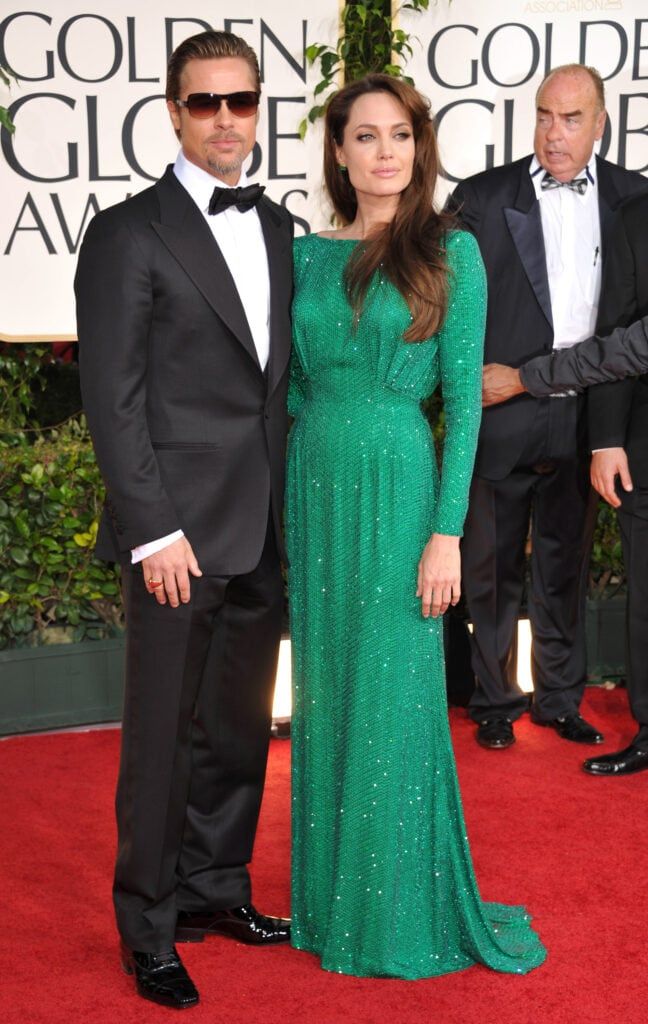 The actress' next move was quick as she sued the Justice Department as a Jane Doe plaintiff in March.
The FBI later shed light on why Pitt wasn't charged in the jet incident…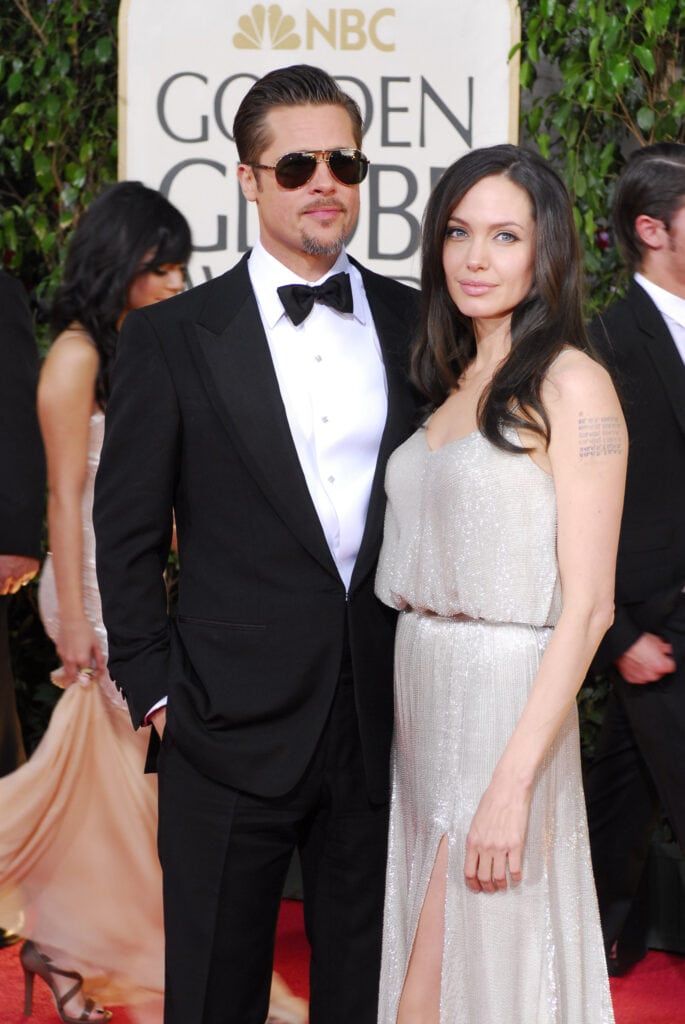 Dramatic new details have shown investigative records which included an interview summary of her side of the story.
Now because both actors had apparent injuries…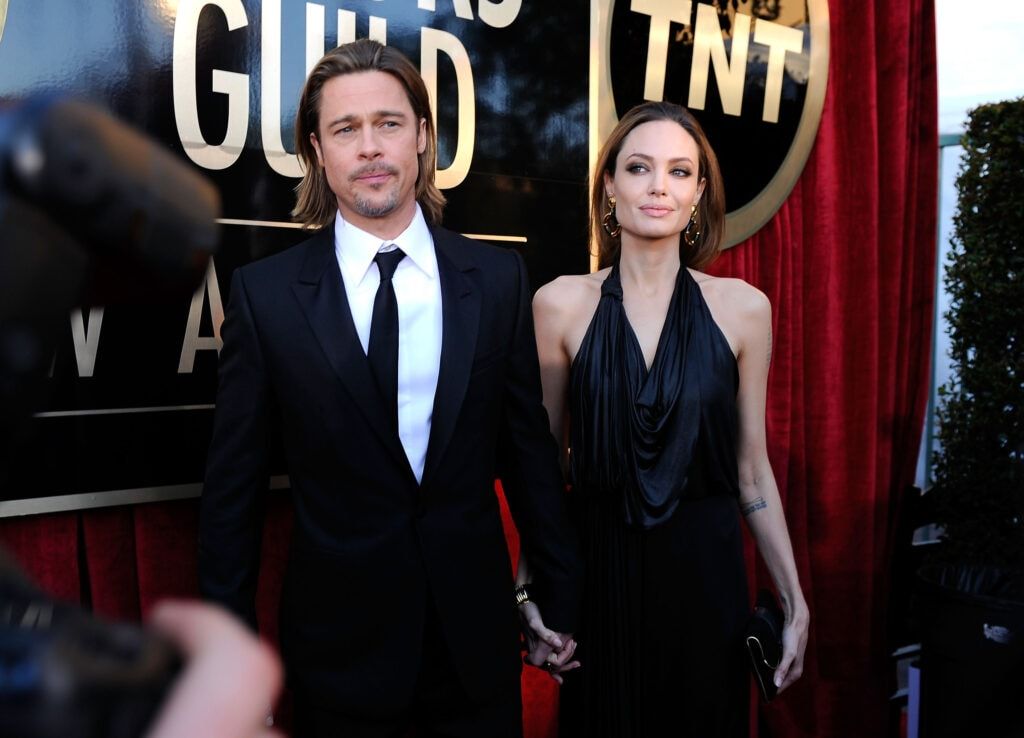 It became a complicated matter for the investigators to come to a decision, and therefore the FBI came to a conclusion when they released a statement on the matter.
"In response to allegations made following a flight within the special aircraft jurisdiction of the United States which landed in Los Angeles carrying Mr. Brad Pitt and his children, the FBI has conducted a review of the circumstances and will not pursue further investigation.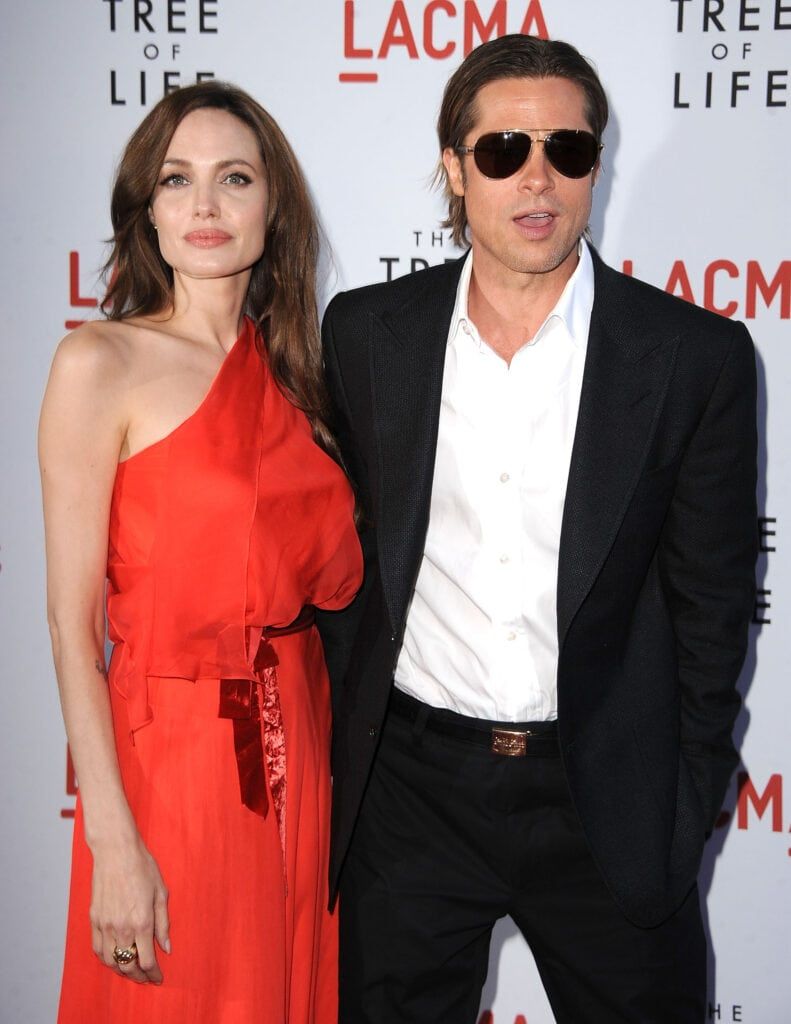 "No charges have been filed in this matter," said Laura Eimiller, a spokeswoman for the FBI's field office in Los Angeles.
Since the report came out, new shocking information about what Pitt called their kids during the infamous plane fight has been revealed.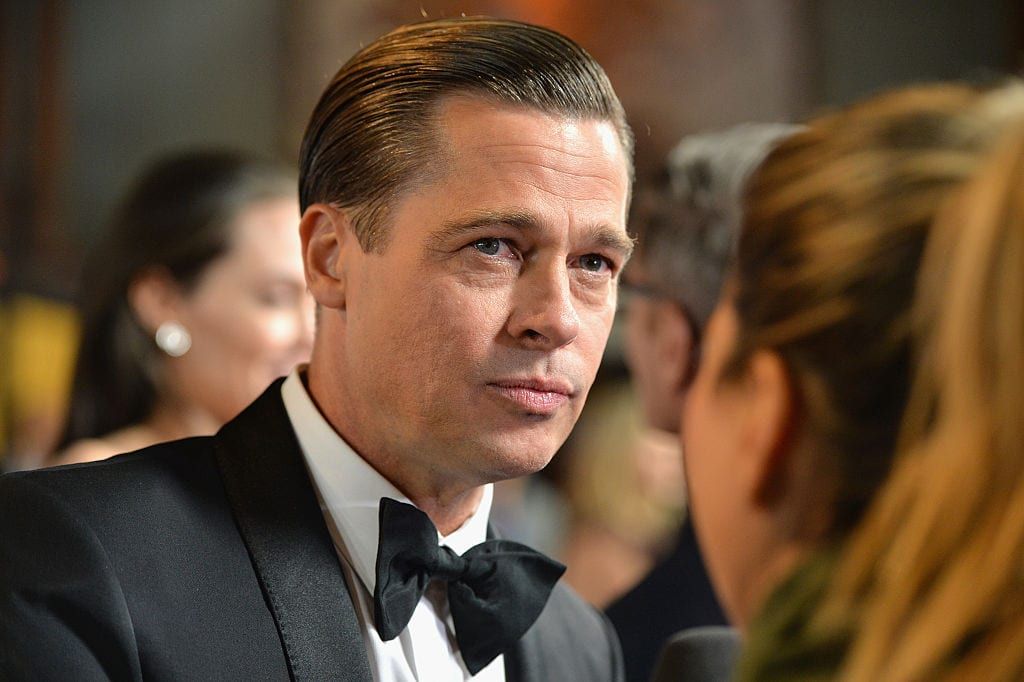 According to the FBI, Jolie shared that Pitt said one of their kids "looked like a f**king Columbine kid."
His comments seemed to reference the Columbine High School massacre in Colorado, which saw Eric Harris and Dylan Klebold murder twelve students and a teacher.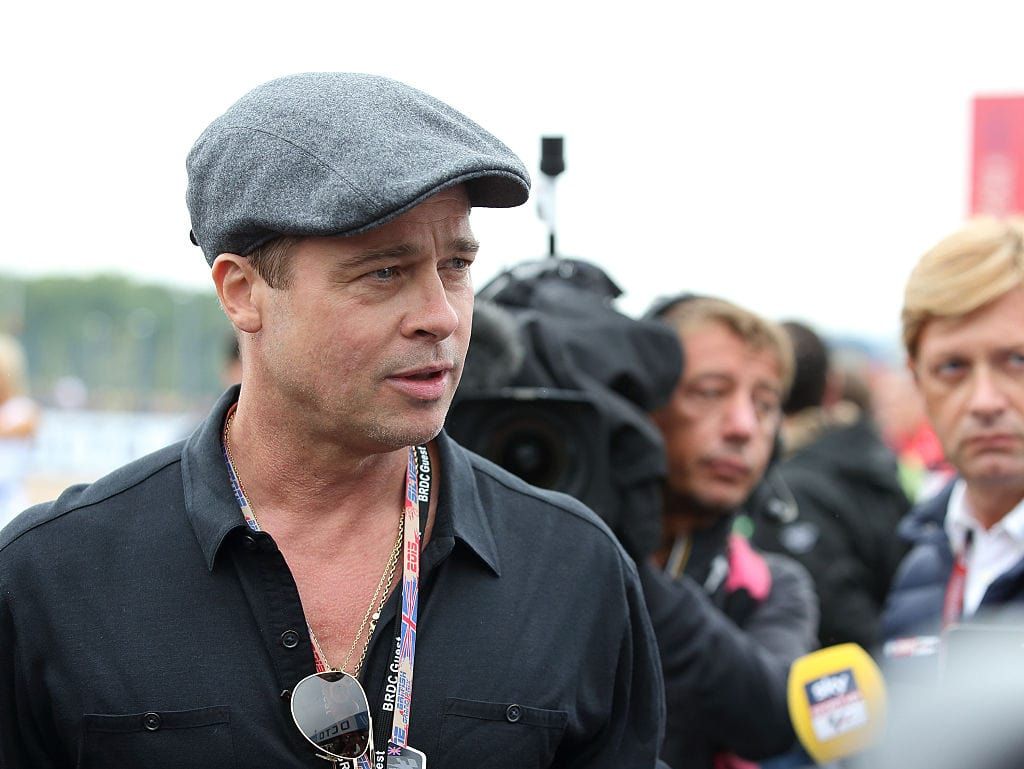 He also allegedly said she was "ruining the family," and still denies all of Jolie's claims against him.
A source close to Pitt soon spoke out against his ex-wife…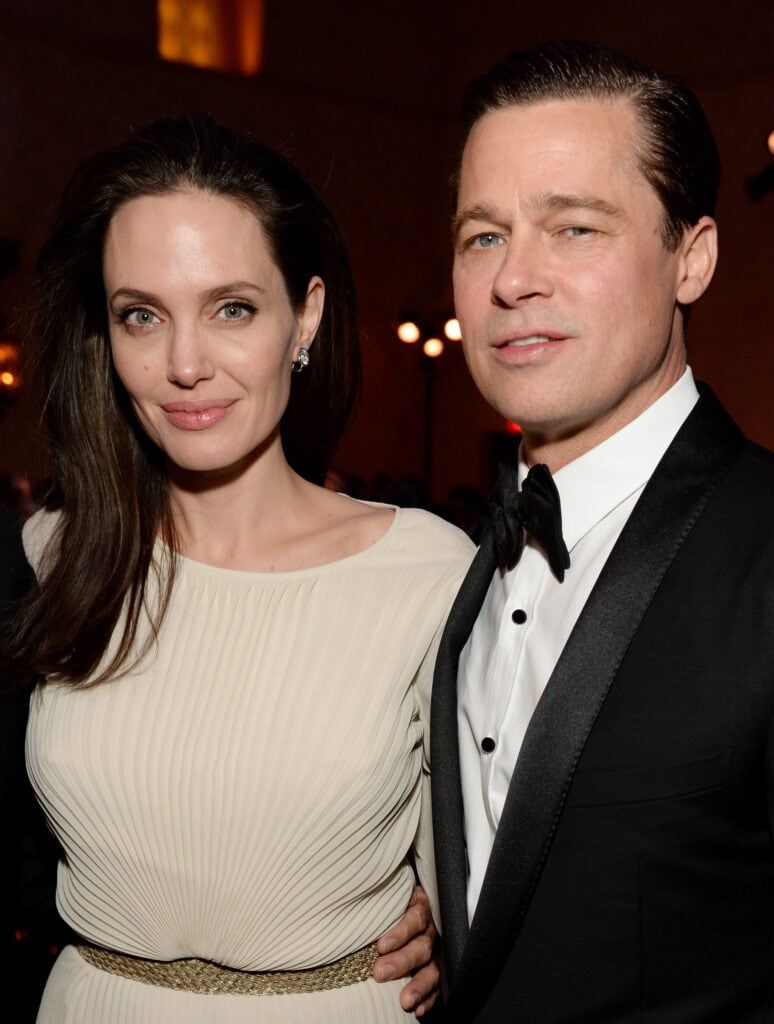 And things got pretty nasty!
According to The Independent, a source close to the actor blamed Jolie's team for leaking the private documents.
"Both parties have had this information for nearly six years.
"So to file an anonymous FOIA request for information you already have, and that's been used in previous legal proceedings," said the source.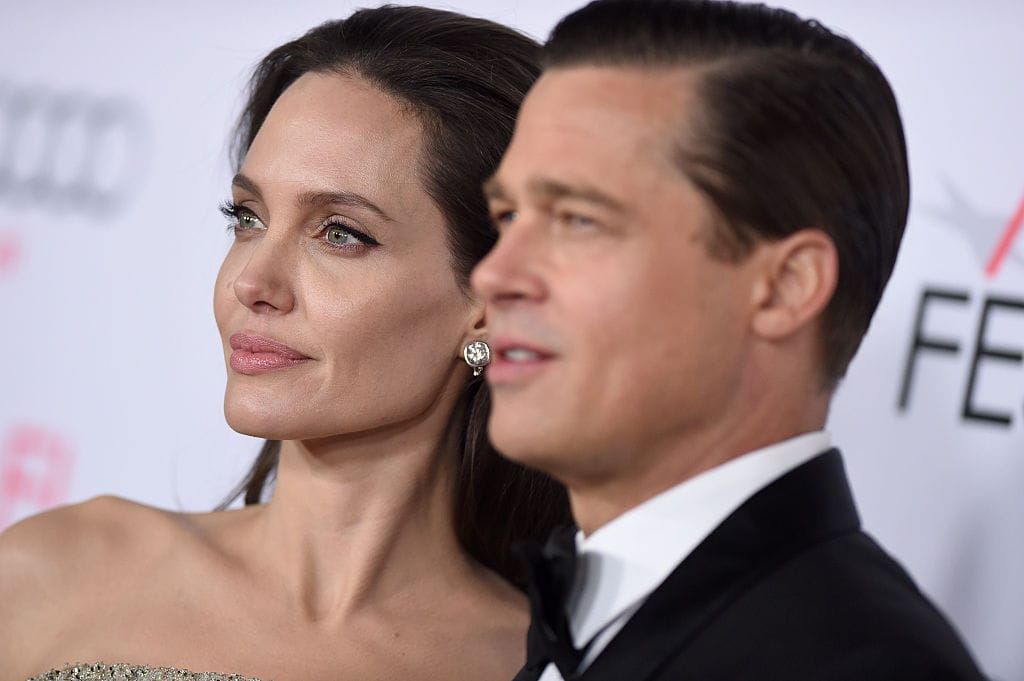 The source further revealed that the leaking of the documents "serves no purpose other than to inflict pain."
Pictures of Jolie's injuries from the fight with Pitt in the jet incident were also revealed.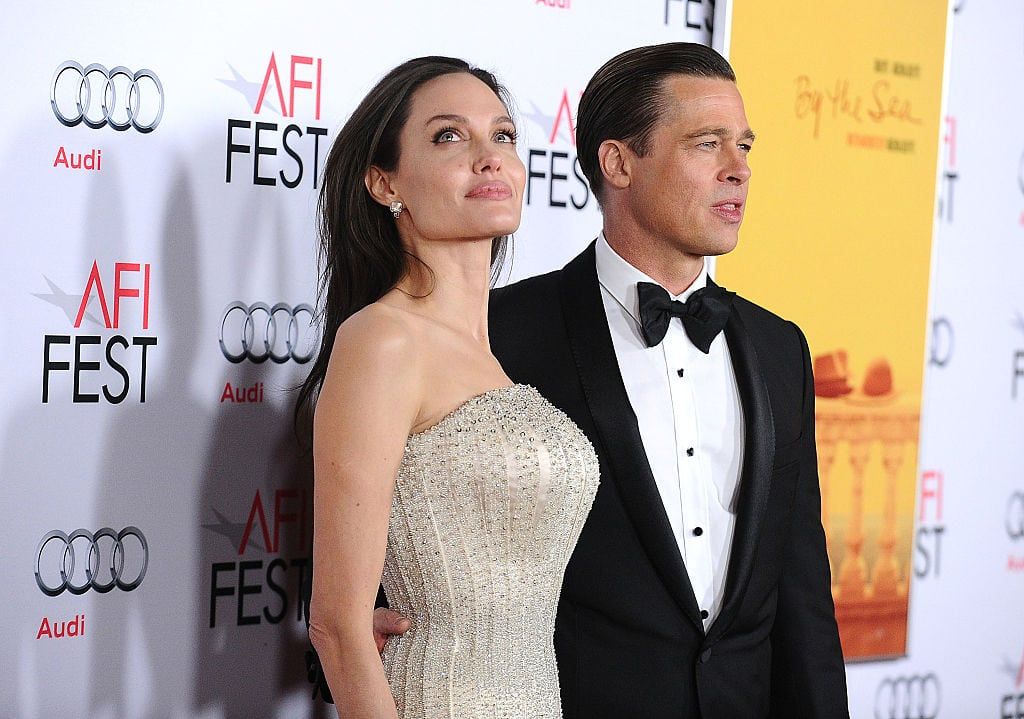 Jolie said she suffered multiple injuries over her body.
She claimed that as a result of her fight, she sustained injuries on her back and elbow as well as a "rug-burn type wound on her hand."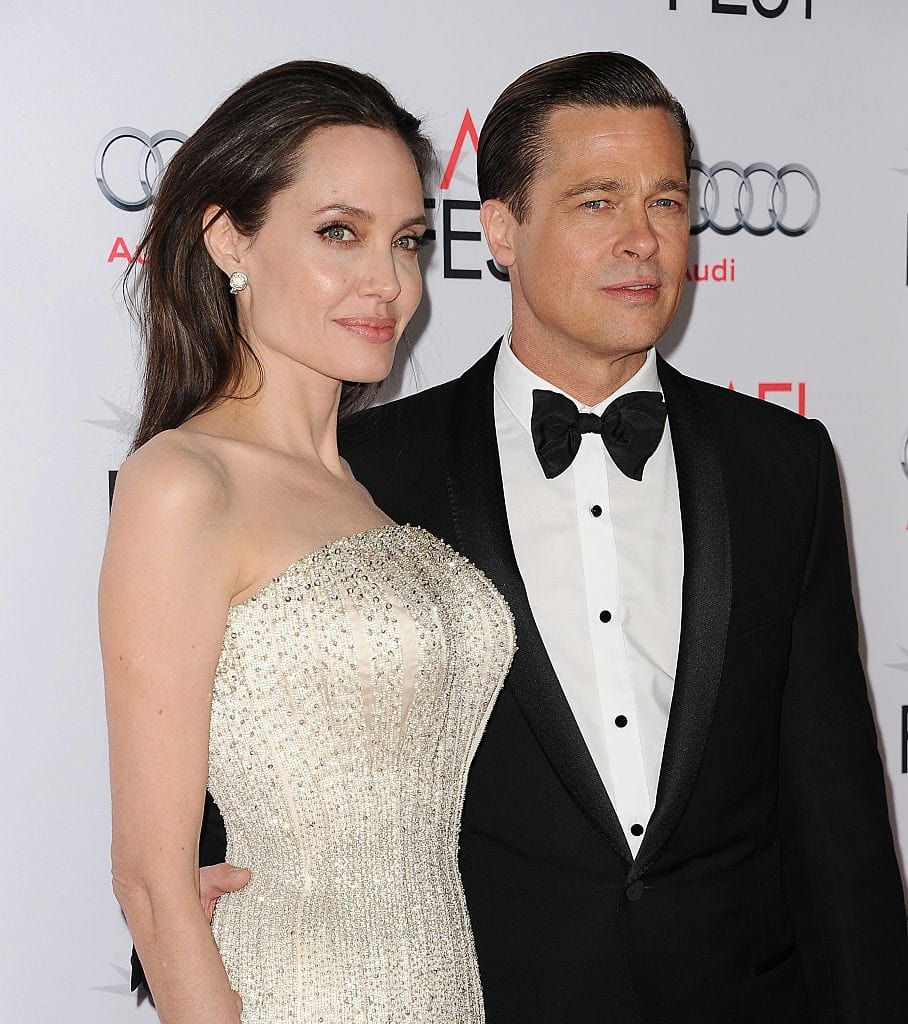 Black and white images that were part of the FBI report show the injuries sustained on Jolie's hand.
You can see the images here.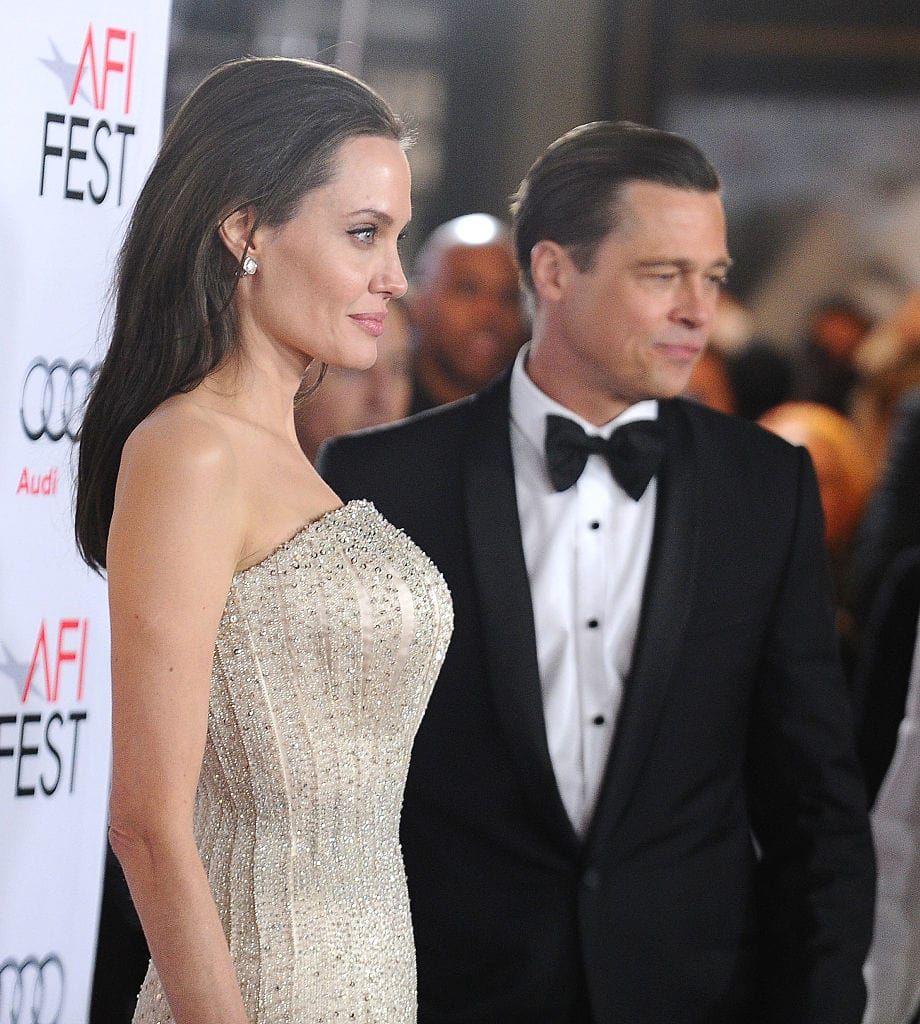 Despite these claims, it has been reported that Pitt believes Jolie wants to get back at him by "inflicting the most pain" on him.
A source alleged to PEOPLE that Jolie supposedly had access to the FBI documents for years before the filing…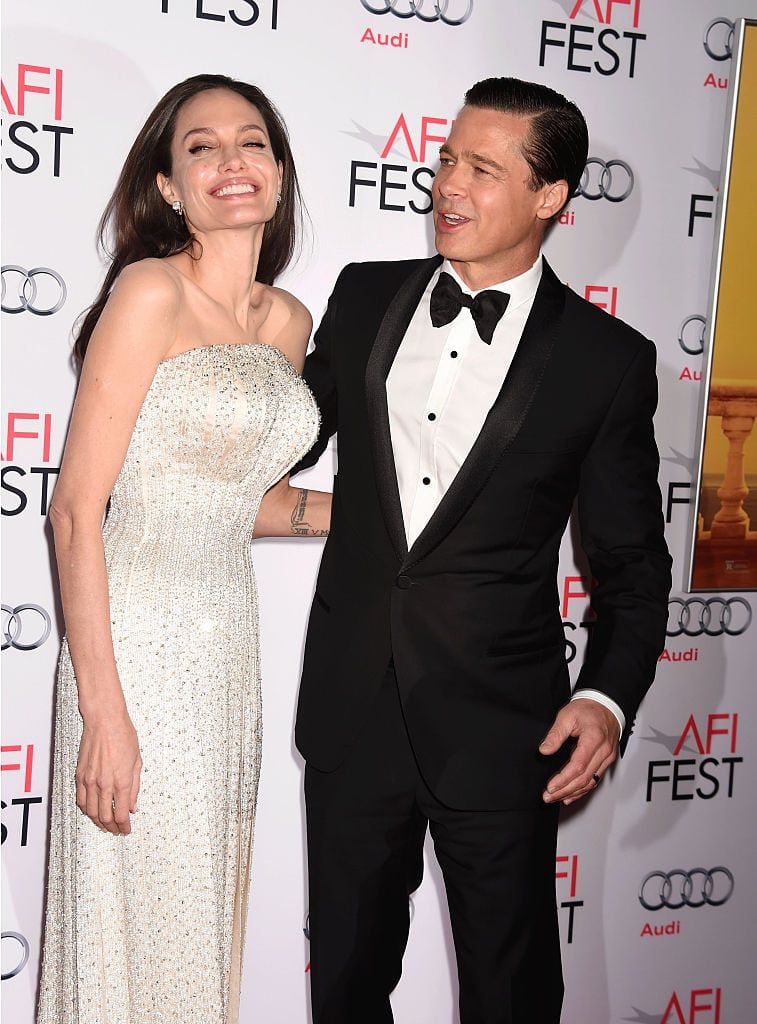 "What are the motivations of a person to take up court time and public resources in filing an anonymous FOIA request for material they have had for years?" they claimed.
"There's only one: to inflict the most amount of pain on her ex. There is no benefit to this. It is harmful to the children and the entire family for this to be made public," the source said.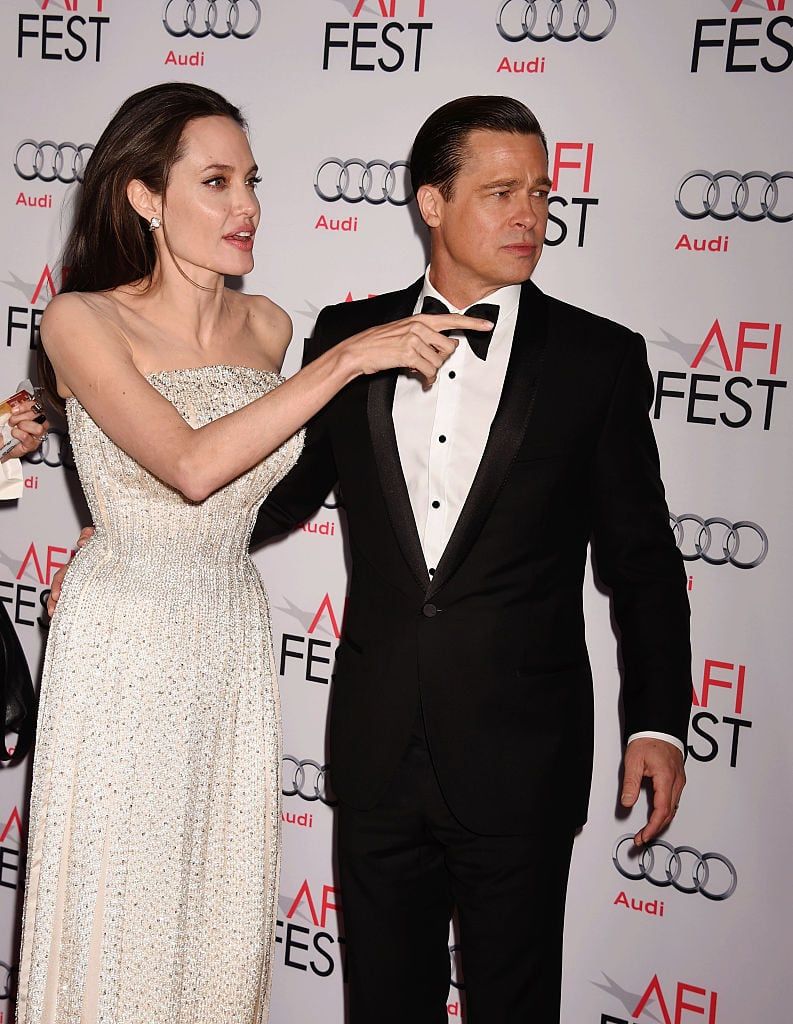 They also noted that the incident was investigated at the time and no charges were made.
In addition, another source told a very similar story to Radar Online…
"At this point, it would be lovely to say Brad had made peace with the fact that the harassment from his ex will never end, but the truth is he lives in fear of what she is going to do next," they said.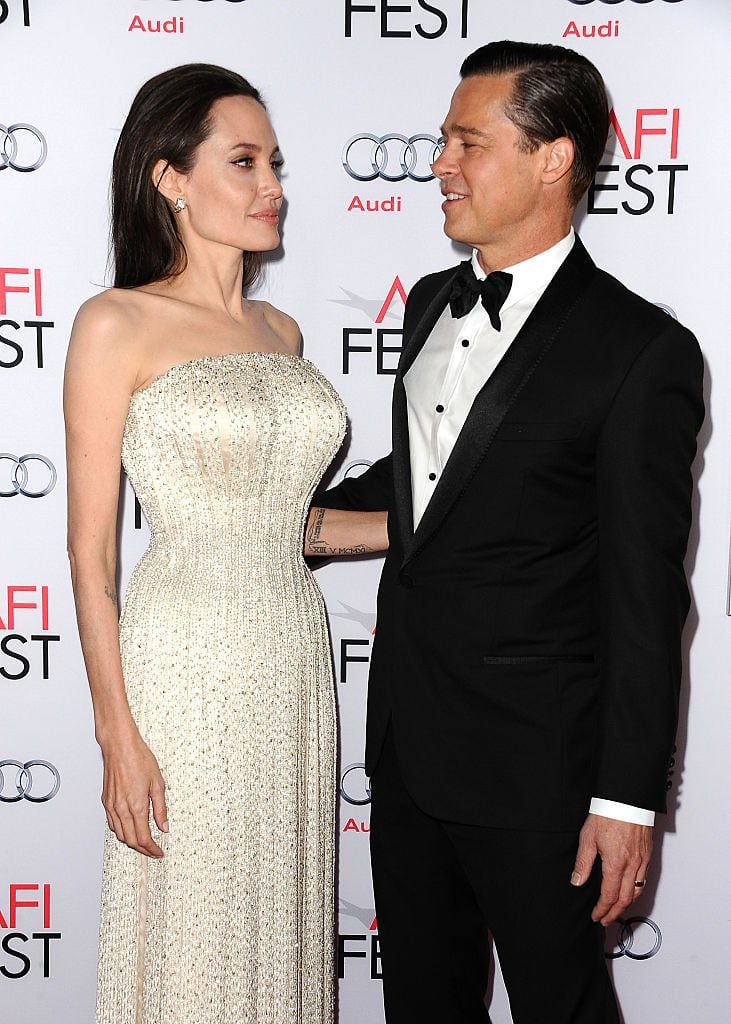 The source further stated that Jolie is spreading false claims about what happened in the jet that day to make Pitt look like the villain.
"Angelina seems to be obsessed with destroying him. Whenever there is a new negative story in the press, Brad knows who is behind it," they said.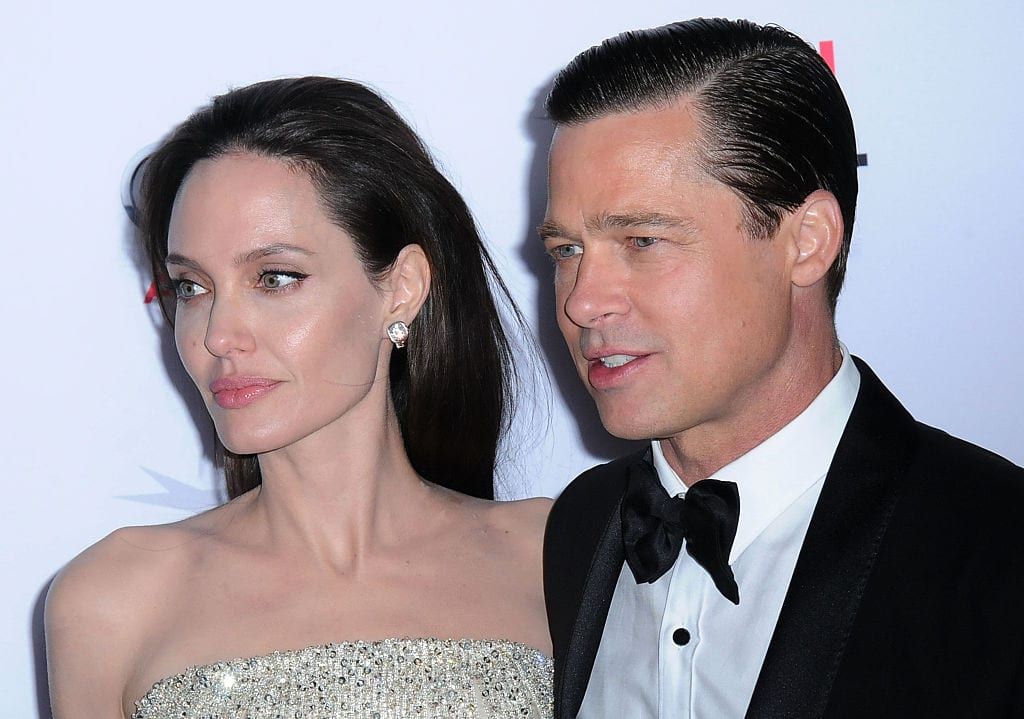 An insider spoke positively of Pitt, and said: "The only thing Brad can do is rise above it and live his life. Could he fight back, after all, he knows everything about her, yes, but that's not who he is."
"Brad is not going to get down in the mud. He is frightened of what she is going to do next," they said.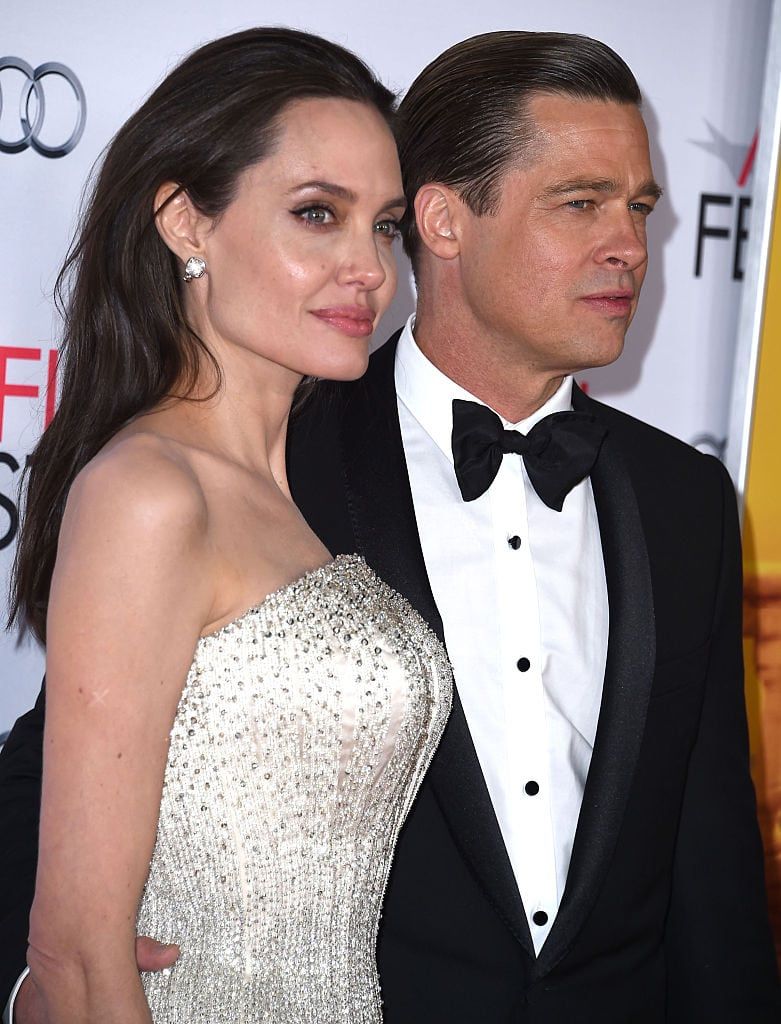 Shocking!
Jolie has filed a countersuit against Pitt, sharing more details on the infamous 2016 flight.
She spoke out during the legal dealings of the French winery business the pair used to own.
Jolie's lawyers alleged that Jolie refused to keep her part of the deal after Pitt tried to make her sign "a nondisclosure agreement that would have contractually prohibited her from speaking outside of court about Pitt's physical and emotional abuse of her and their children."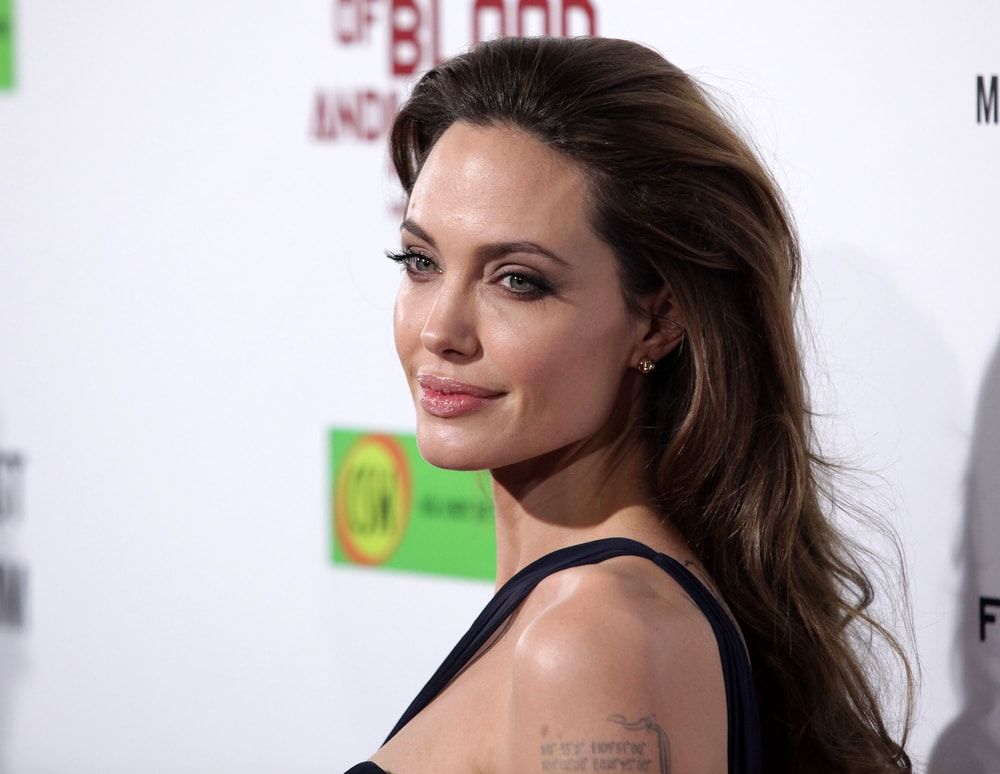 Jolie also went into more detail about the jet ride, "Pitt choked one of the children and struck another in the face," and "grabbed Jolie by the head and shook her," the filings also claim that Pitt "poured beer on Jolie; at another, he poured beer and red wine on the children."
Pitt's sources have claimed that Jolie is on a campaign to smear her ex-husband's reputation as a child abuser.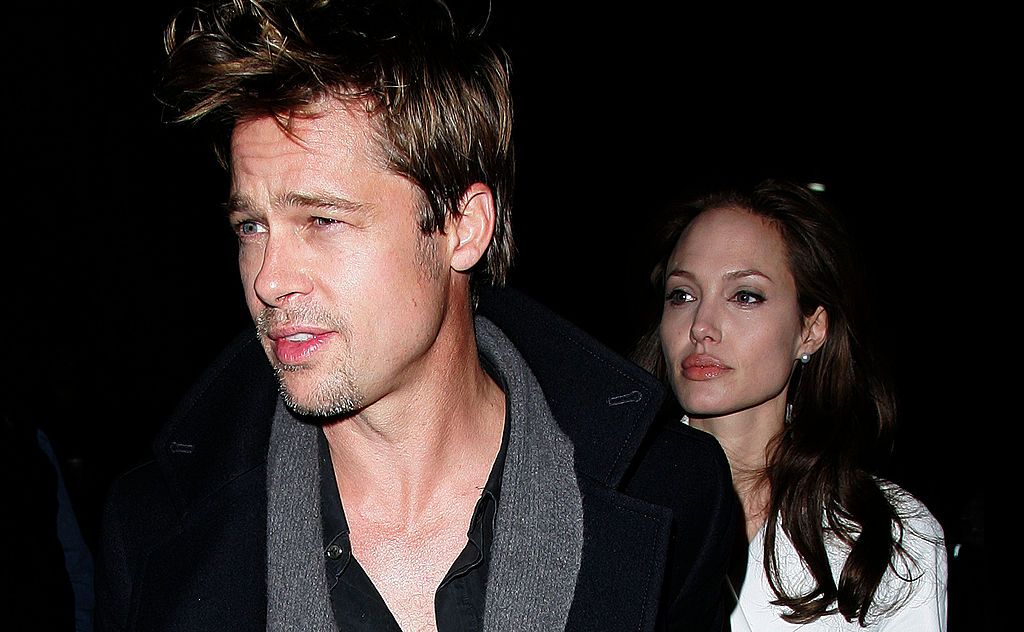 According to TMZ sources, the feud between Jolie and Pitt has taken an extreme toll on their 6 kids, who are now all but estranged from their dad.
One source said Pitt now has a "limited and strained relationship, because of her campaign of alienation."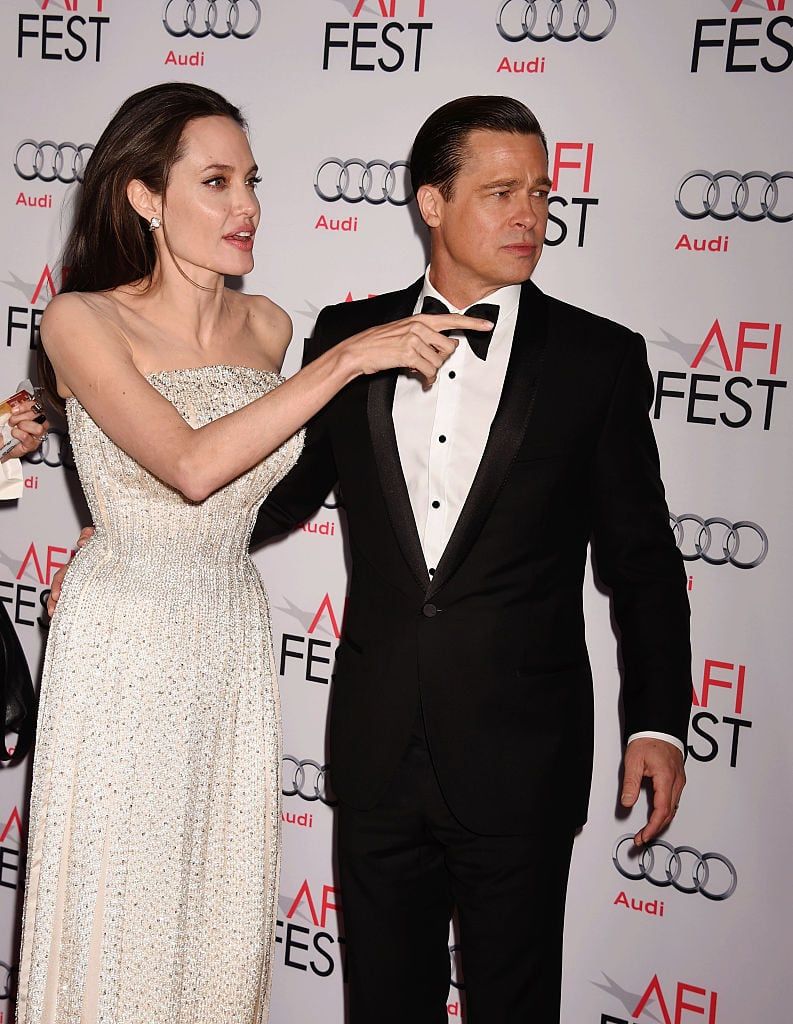 After the FBI investigated and concluded the allegations were insufficient to move forward.
Jolie persistently went to a family court in an attempt to convince the judge in the divorce case that Pitt was an unfit parent who should not have any custody.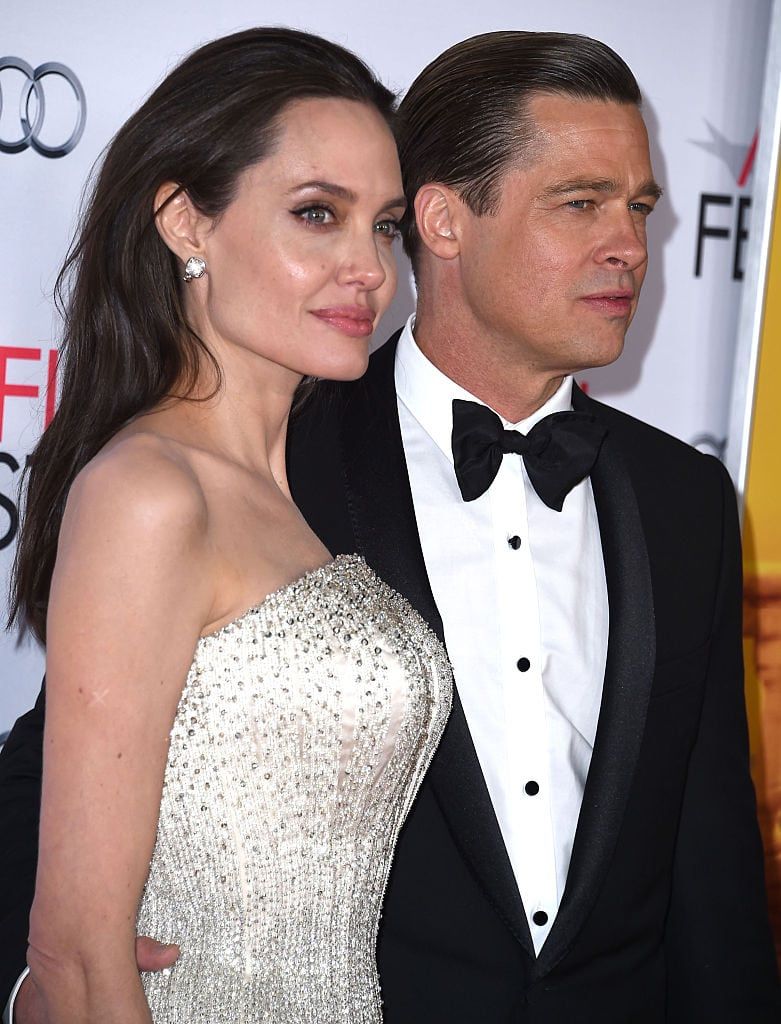 While the judge listened to both sides, Jolie's plea was rejected, giving both parents a 50/50 chance at parenting their children.
After her anonymous freedom of information lawsuit against the FBI regarding the private jet incident was made public…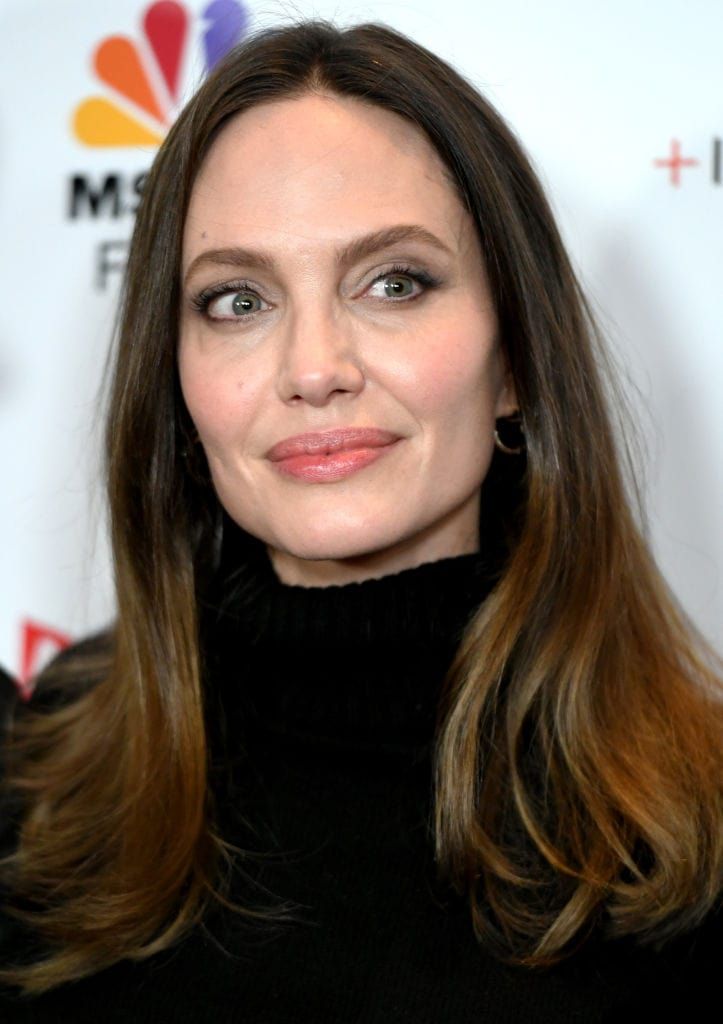 The actress filed legal docs in connection with a dispute over a winery they jointly own. TMZ reports that the winery lawsuit has "zero" to do with her allegations of abuse, yet she recounted her claims in great detail.
According to the media outlet, sources said that in some ways Jolie has won because despite having 50/50 custody, they believe she has "poisoned" the kids against Pitt.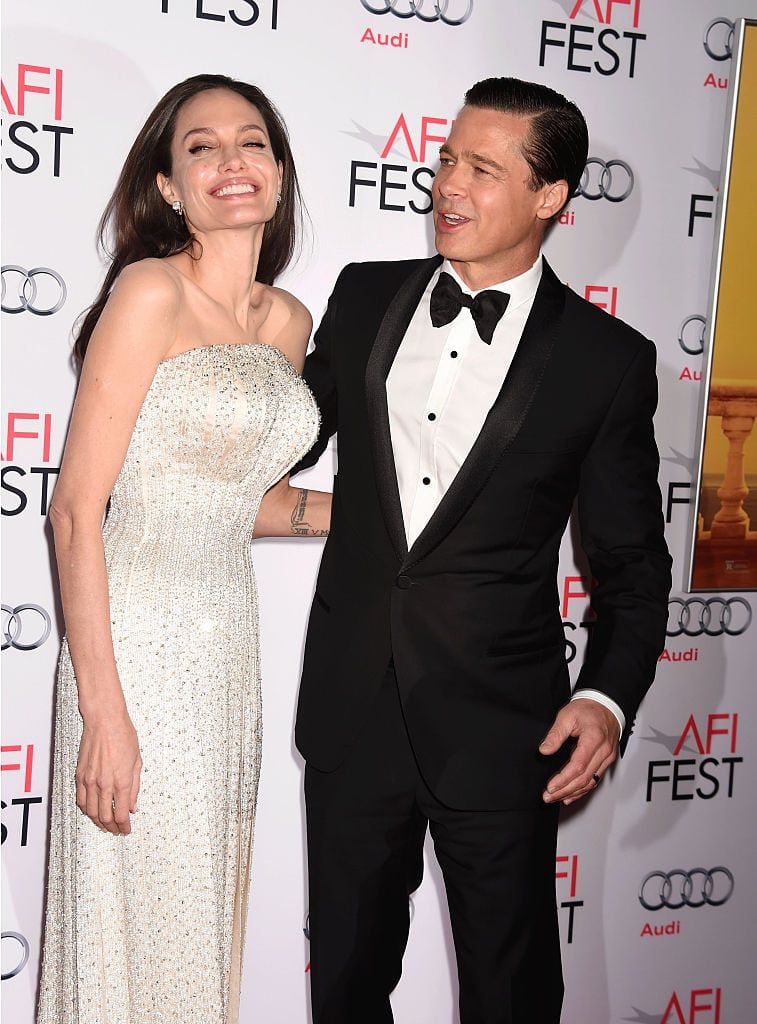 And he has little to no relationship with any of them, and the victims are the entire family.
Sources further suggested that Pitt has never publicly uttered a bad word about Pitt, for the sake of their kids.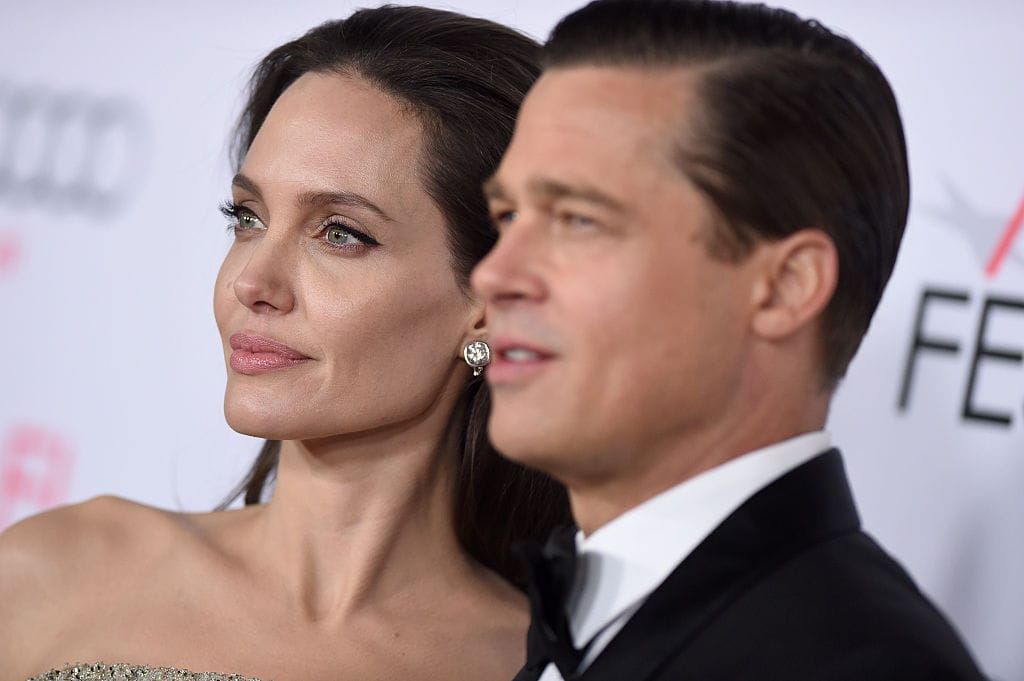 While adding he's deeply wounded by what he believes is a vicious and unrelenting attack by his ex-wife.
Representatives for the actor officially responded to the allegations.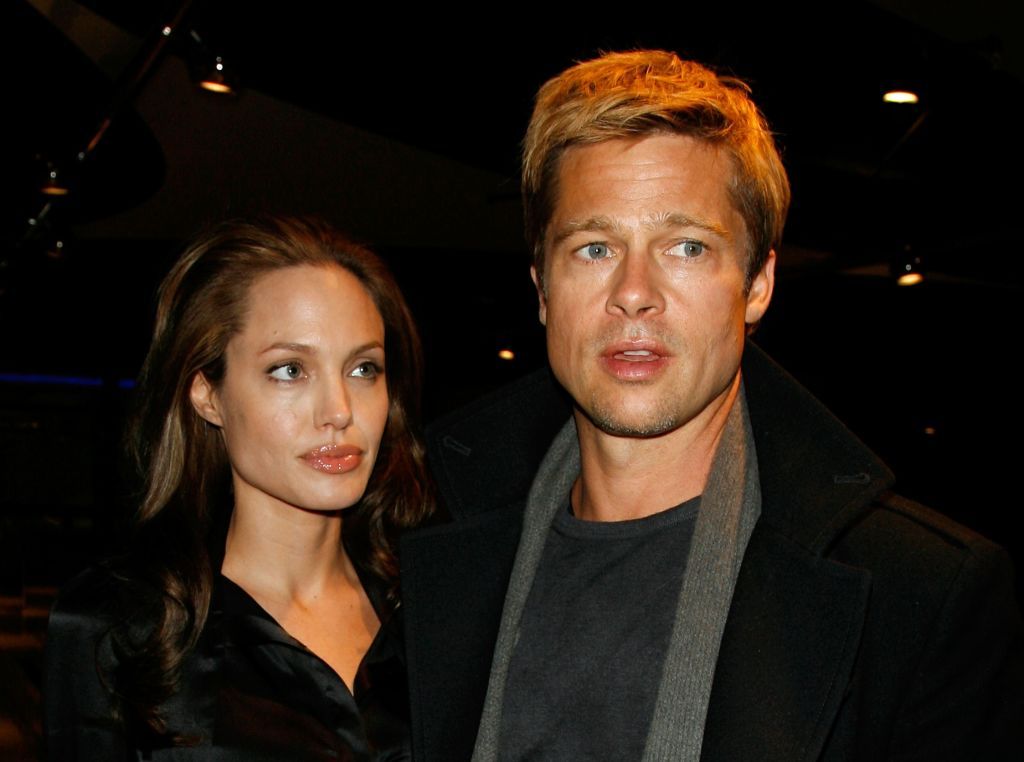 Pitt's team sent a statement to CNN, which said that Jolie's "story continues to evolve each time she tells it with new, unsubstantiated claims."
It continued: "Brad has accepted responsibility for what he did but will not for things he didn't do. These new allegations are completely untrue."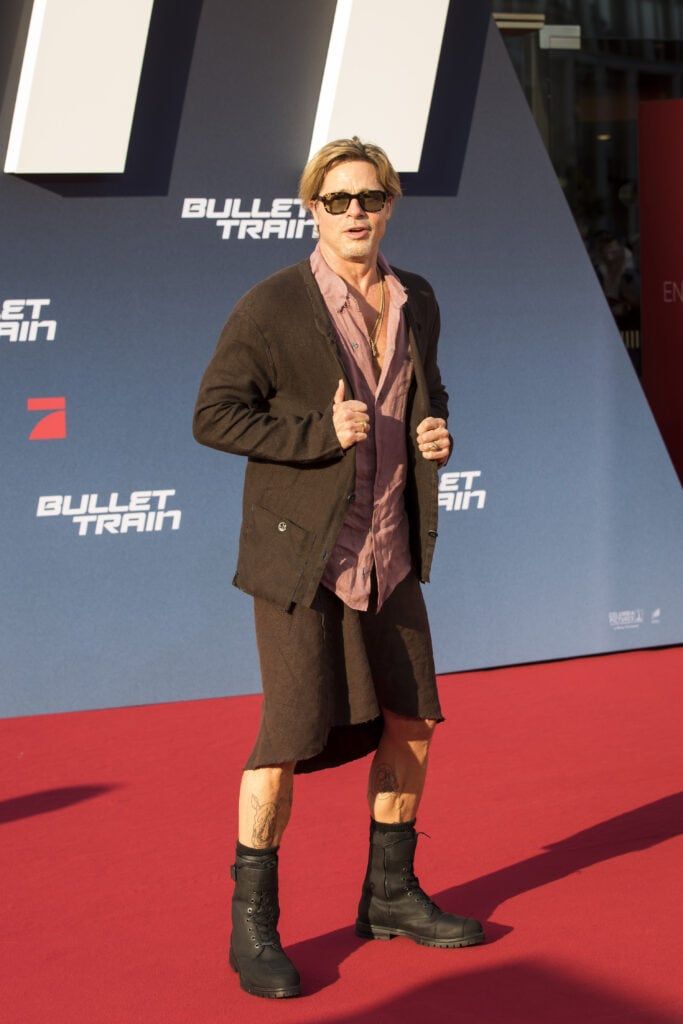 But aside from all the drama, an old Pitt interview recently resurfaced…
And in it, he revealed who he thought was the most beautiful actress!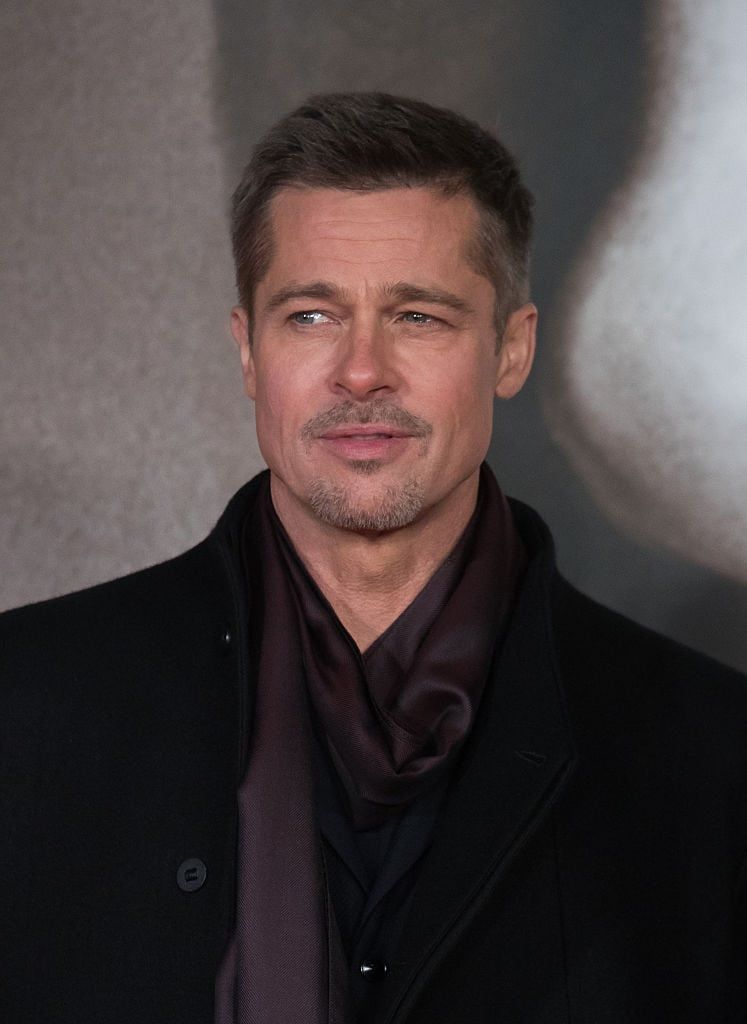 "The greatest actors aren't what you would call beautiful s*x symbols," Pitt said to Tiger Beat in 1996.
"I'll tell you who my favorite actress is: Dianne Wiest.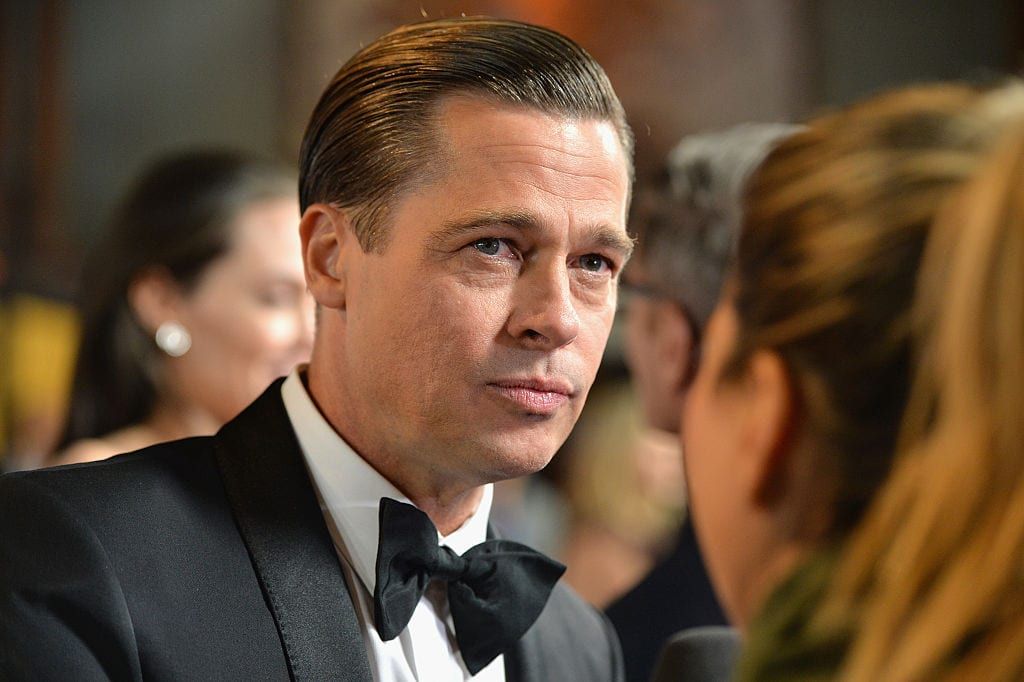 "And you wouldn't call her a s*x symbol. Dianne Wiest is, to me, the most beautiful woman on the screen," he continued.
"When you see a person, do you just concentrate on their looks? It's just a first impression.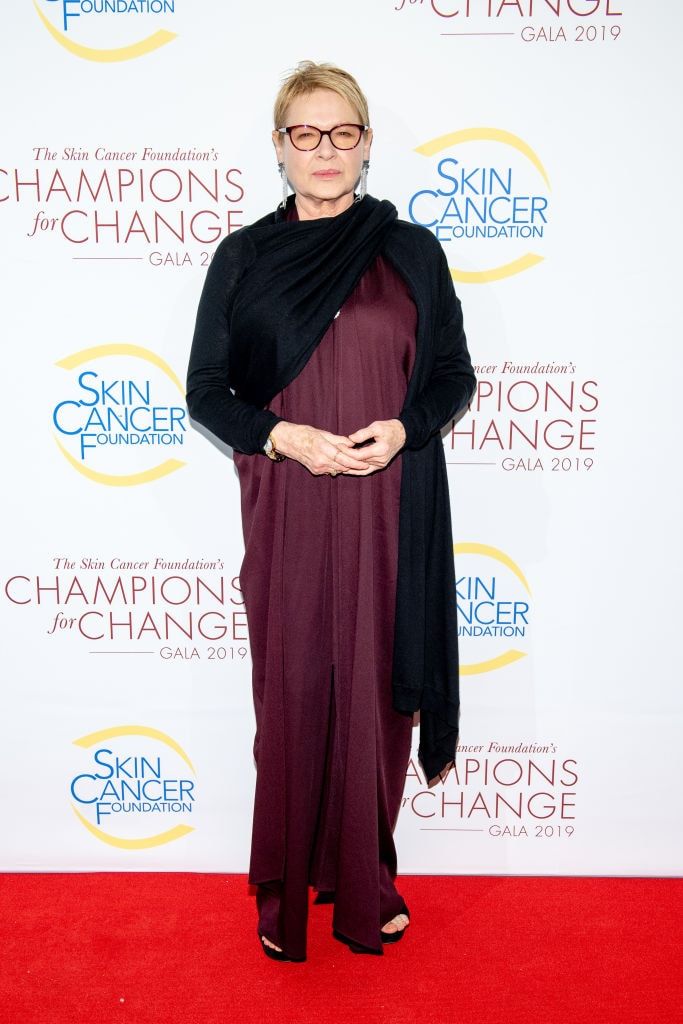 "Then there's someone who doesn't catch your eye immediately, but you talk to them, and they become the most beautiful thing in the world," Pitt said.
However, it then seemed he had changed his tune!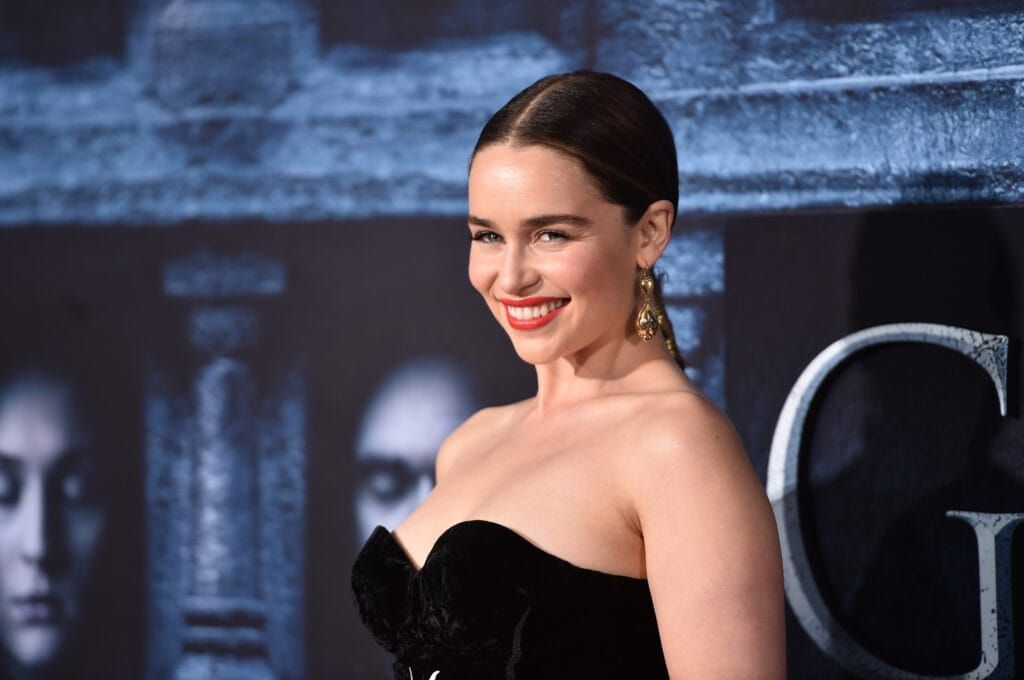 As it was revealed Pitt once bid over $100,000 for a date with Emilia Clarke!
"There was this auction thing that happened," Clarke revealed.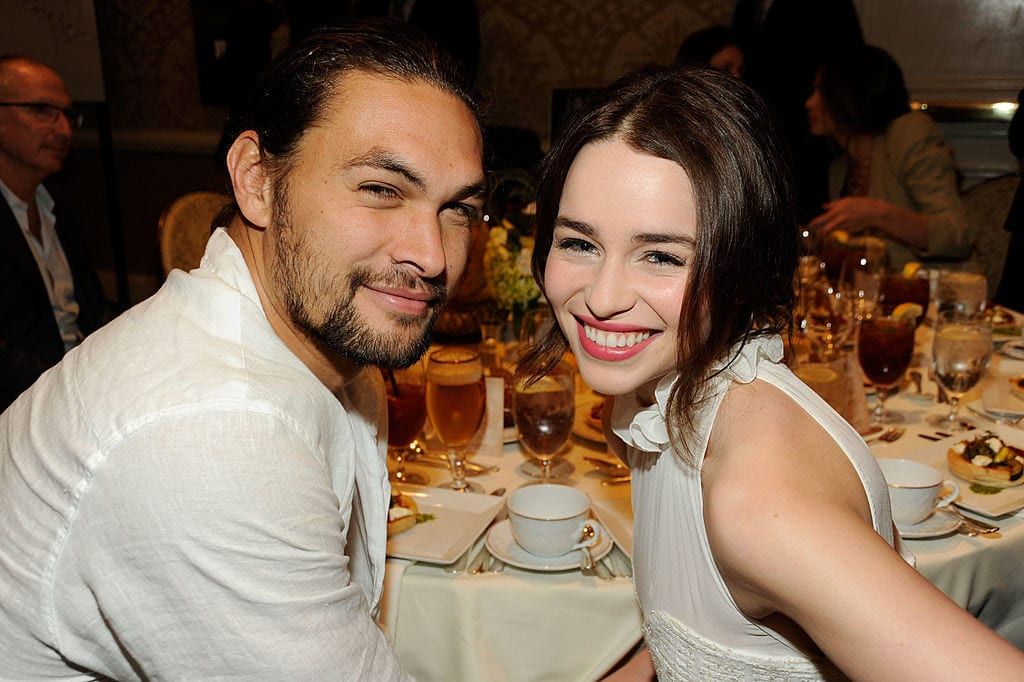 "They called me and were like do you want to auction something off like an experience… like watching the show Game of Thrones with you."
"I suddenly remember that I'd said I'd auction something off, so the fear grows," she continued.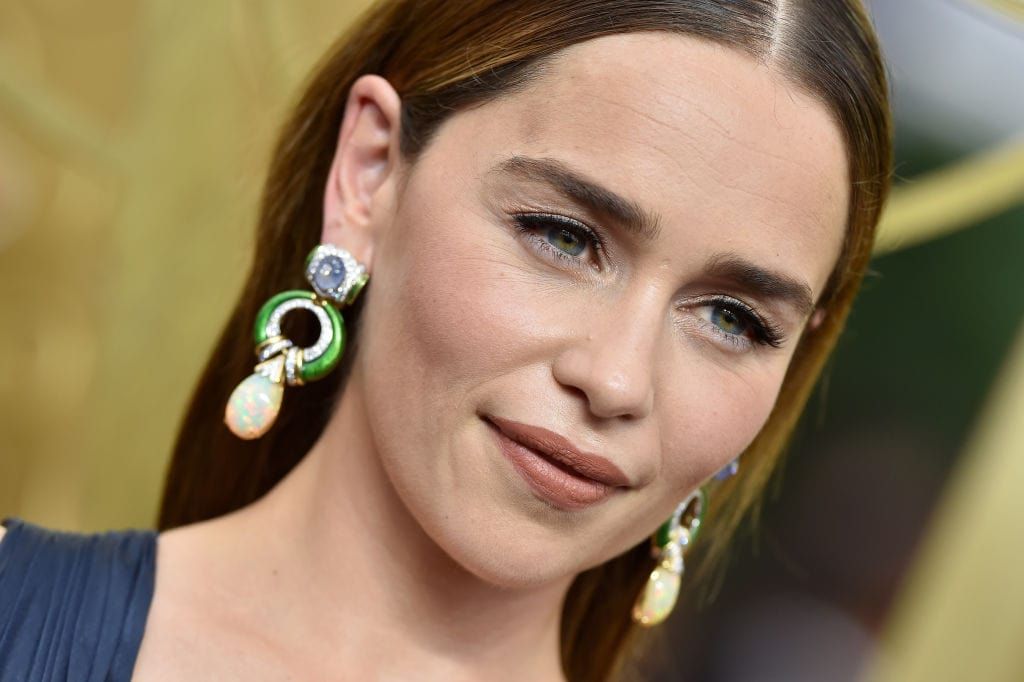 "I was petrified, absolutely petrified."
Luckily, Bradd Pitt came through for the star.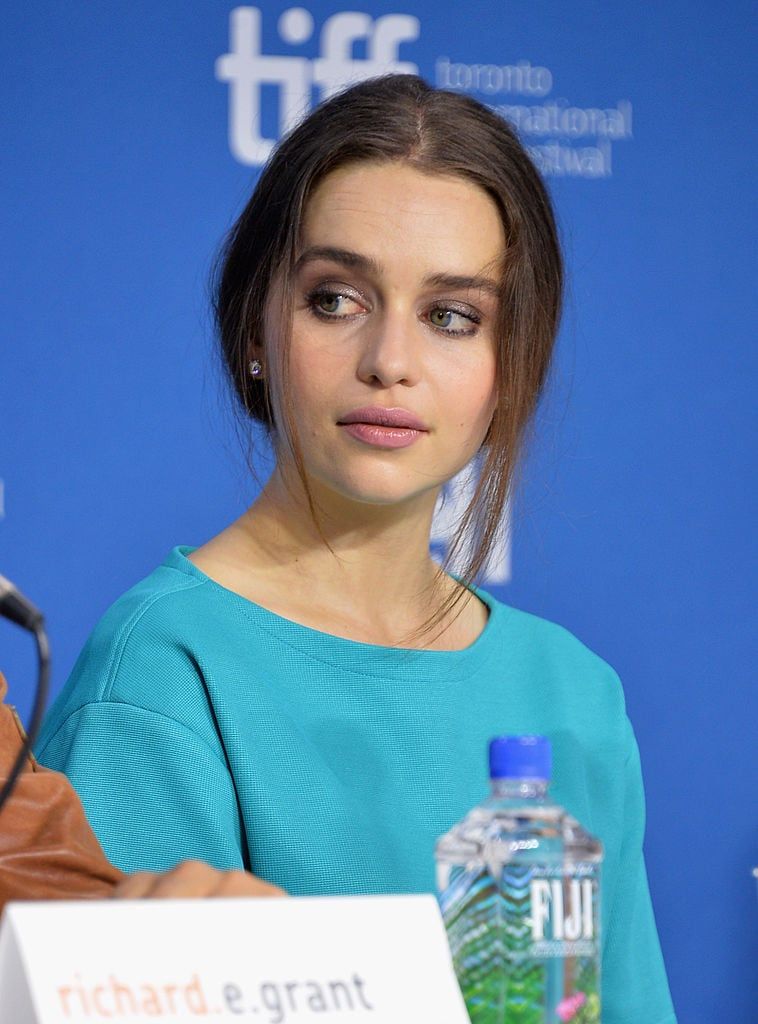 Entering a bidding war and ultimately offering $120,000!
However, one of Clarke's friends ended up outbidding Pitt.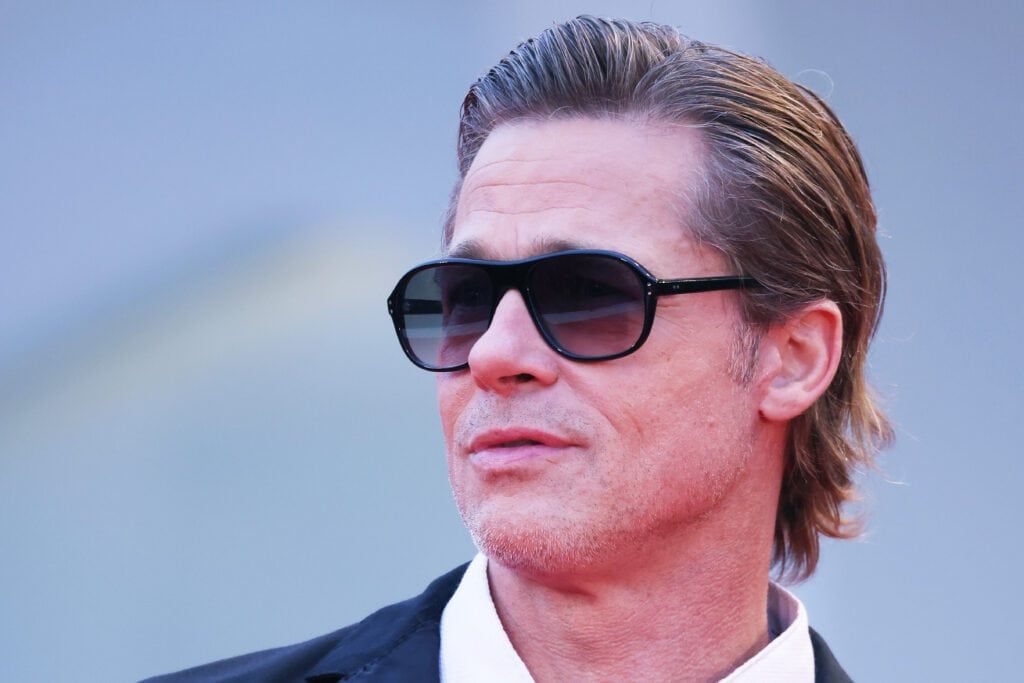 Meaning Emilia missed out on her date.
Watch the full interview here.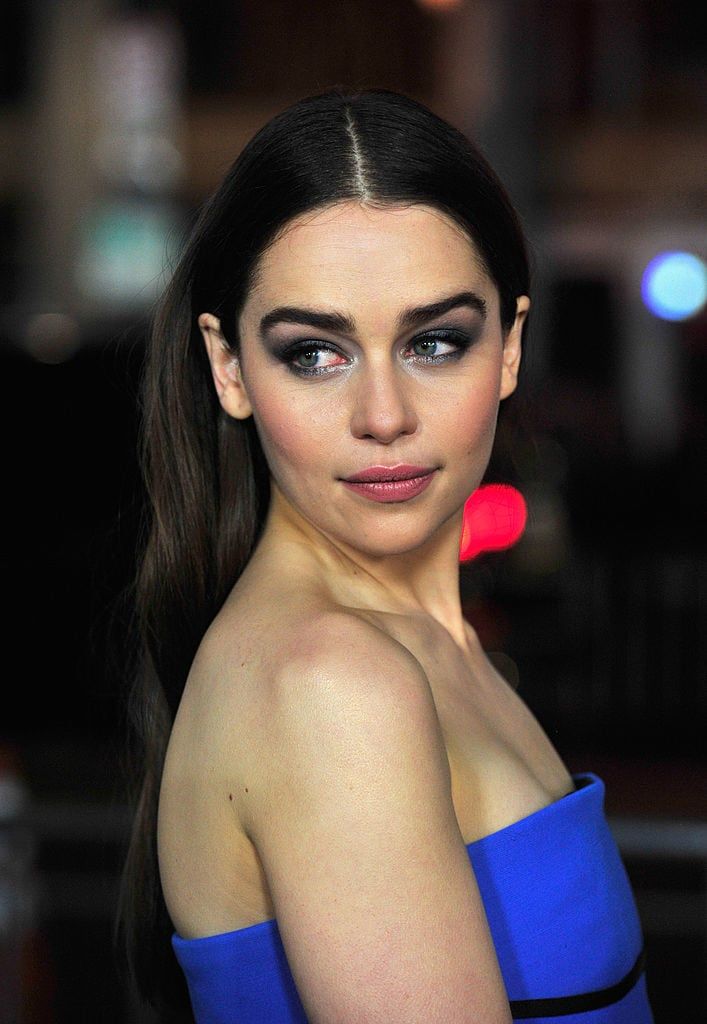 But this week, it's Pitt's relationship with Angelina Jolie that is back in the headlines.
As his lawyers are claiming Jolie sold off her half of the couple's vineyard in a vindictive move …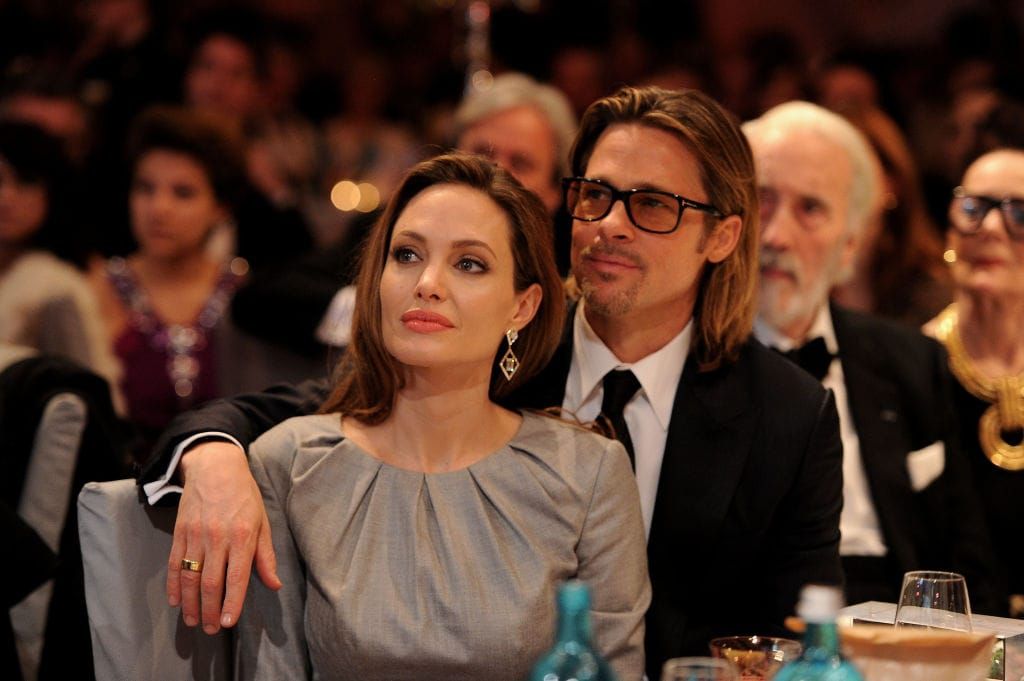 "As will be demonstrated at trial, Jolie's actions were unlawful, severely and intentionally damaging Pitt and unjustly enriching herself," reads a document, filed in LA Superior Court and obtained by DailyMail.com.
And now, Courtney Cox has revealed the confession Brad made to Jen about Angelina Jolie.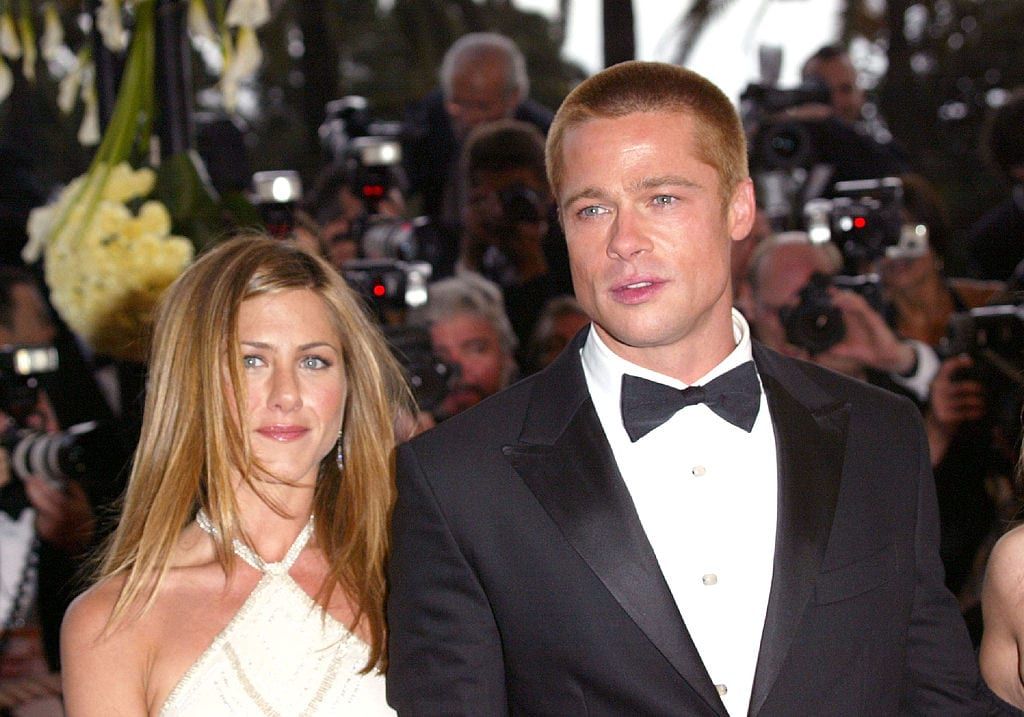 In an interview with Vanity Fair, Cox said: "I don't think he started an affair physically, but I think he was attracted to her."
There was a connection, and he was honest about that with Jen. Most of the time, when people are attracted to other people, they don't tell."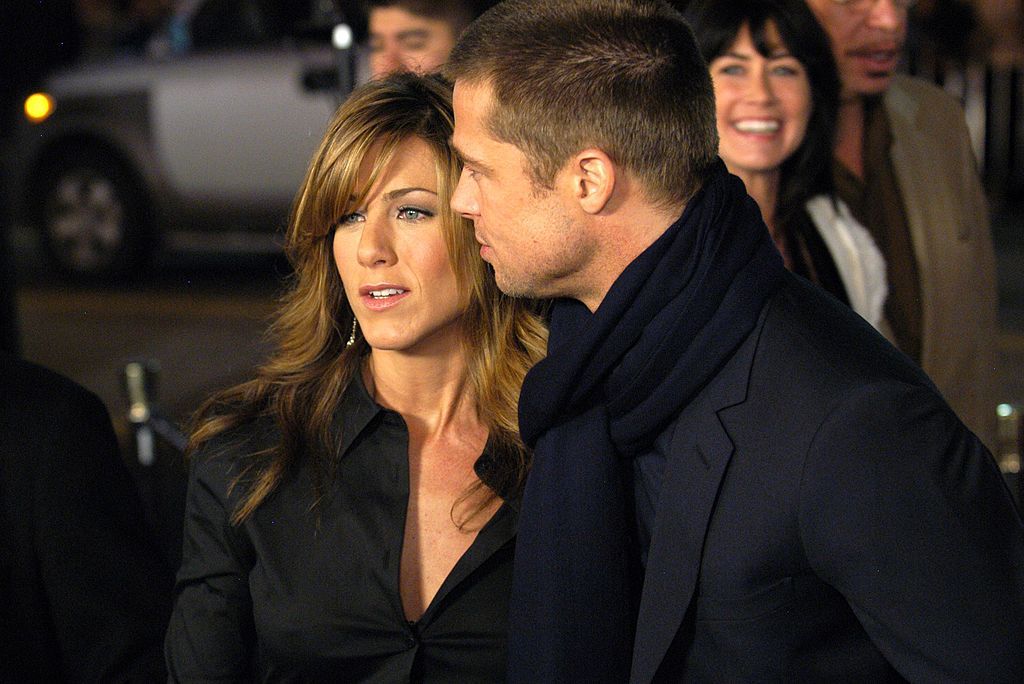 "At least he was honest about it. It was an attraction that he fought for a period of time."
What do you think of the revelation?