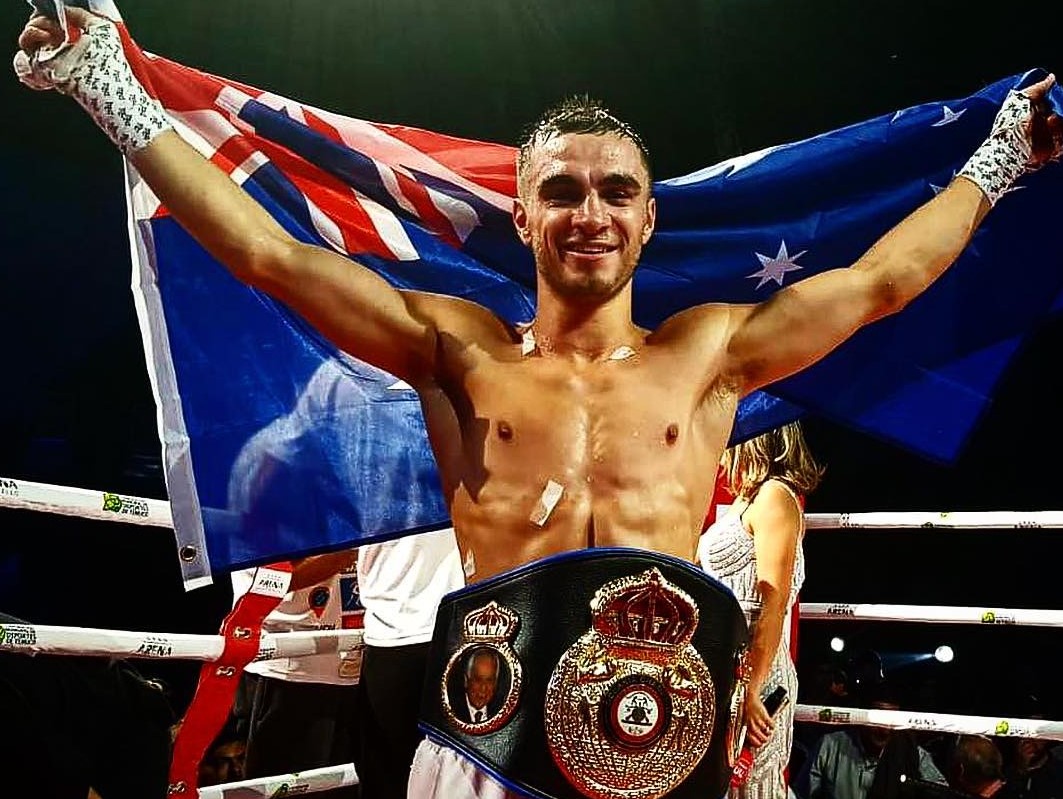 Australian super flyweight Andrew Moloney 25-2 (16) is looking to join his twin brother Jason as world champion this weekend when he takes on Japan's Junto Nakatani 24-0 (18) at the MGM Grand in Las Vegas, Nevada this Saturday night.
The bout for the vacant WBO 115-pound title will take place on the undercard of the undisputed lightweight championship fight between Devin Haney 29-0 (15) and Vasiliy Lomachenko 17-2 (11).
Last weekend Jason Moloney 26-2 (19) claimed the vacant WBO crown at bantamweight when he outpointed Vincent Astrolabio 18-4 (13) despite suffering a broken right hand early in the bout.
The victory has buoyed Andrew's confidence.
"I was extremely confident Jason would get the world title and become champion but his win has definitely inspired me even more for my own fight this weekend," the 32-year-old Moloney said to The Ring. "It feels like this is all meant to be for both of us.
"This was how our story was supposed to unfold and this is our reward for almost 20 years of non-stop commitment toward this dream. I feel like this is our destiny! I just can't wait for my turn this Saturday night."
Southpaw Nakatani, 25, has been touted as a future world champion for some time. At over 5-foot-7 tall, he is incredibly tall for the weight class and will enjoy a substantial reach advantage over Moloney.
"There is a lot of hype around Nakatani, so I just I hope I get the credit for this after I beat him," Moloney said.
"Nakatani is a very avoided fighter and there is no doubt this will be a tough fight but winning this fight will change mine and my family's life and I'm not leaving that ring without that world title in my hands."
Nakatani knows he has a challenge in front of him too.
"Andrew Moloney is ex-world champion and he has had many experiences, so I expect a good fight," Nakatani he said to The Ring. "I think he is good, an above average fighter. I [will] find out his areas of weakness on the ring.
"I'm so excited fighting with [Moloney on the] undercard of Haney-Loma at MGM. I have trained in US since I was 15 years old, so I [want to] show a good performance at this great opportunity in front of an American audience."
But beating Moloney is not the only goal Nakatani has in boxing.
"If I [am able to become a] two division world champion, it will be big step up for next stage of my career," he said.
"If I win this fight and make a title defence and move on to the next belt depending to my weight. If I cannot demonstrate good performance [in the] 115-pound division, I have to think about moving up. Also, I'd like to be named on the pound-for-pound list."