African women are renowned for their beauty, gracefulness, and envious figures, often a result of a blend of native African genes and the ever-present colonial genes. From legendary beauties like Nefertiti and Cleopatra to modern celebrities like Lupita Nyong'o and Thandie Newton, Africa has had its fair share of beautiful women who have captivated the world. This is especially true of African women coming from various countries such as Ethiopia, Nigeria, Kenya, Ghana, etc. With their unique features, grace, and poise, the list of qualities that make African women beautiful is endless. What's more; African women are not afraid to express their beauty through different trends and styles. So, here we take a look at some of the most beautiful African women the world has ever seen.
21 Most Beautiful African Women the World has Seen
1. Ada Osakwe
Birthdate: 2 September 1981
Birthplace: Nigeria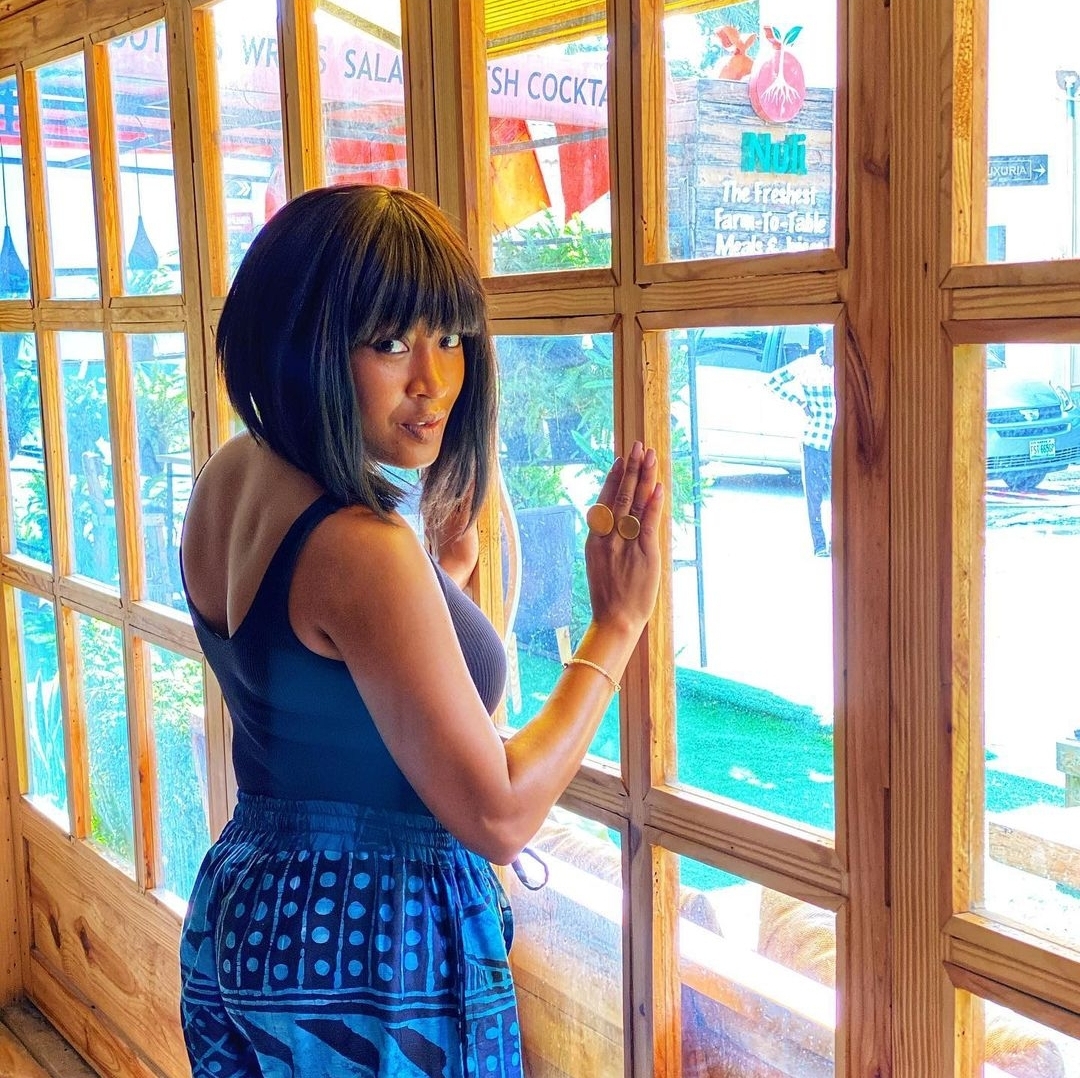 Ada Osakwe is an entrepreneur, economist, and business executive. She is also the founder of a Nigerian-based agribusiness investment company, Agrolay Ventures, which sponsors African agricultural food-related enterprises. Moreover, she has acted as the Senior Investment Adviser to Akinwumi Adesina, who is the Minister of Agriculture and Rural Development in Nigeria. From holding a double Master's degree to winning the Business Woman Award by Forbes Magazine in 2021, Ada has proved that nothing is more beautiful than sheer dedication, thereby attaining a position on this list of the most beautiful African women!
2. Adaora Akubilo
Birthdate: 1987
Birthplace: Windsor, CT
Adaora Akubilo is a Nigerian-American model, who shifted to her father's hometown in Nigeria when she was 6 years old. She got her first modeling break when she returned to Connecticut in 2003. Then, in 2007, she became one of the twelve finalists in the Sports Illustrated Swimsuit Model Search. With her captivating slim silhouette, 5'11" height, and charming smile, Adaora has won hearts worldwide, making her land on this list of the most beautiful African women.
3. Arwa Gouda
Birthdate: 27 September 1979
Birthplace: Jeddah, Saudi Arabia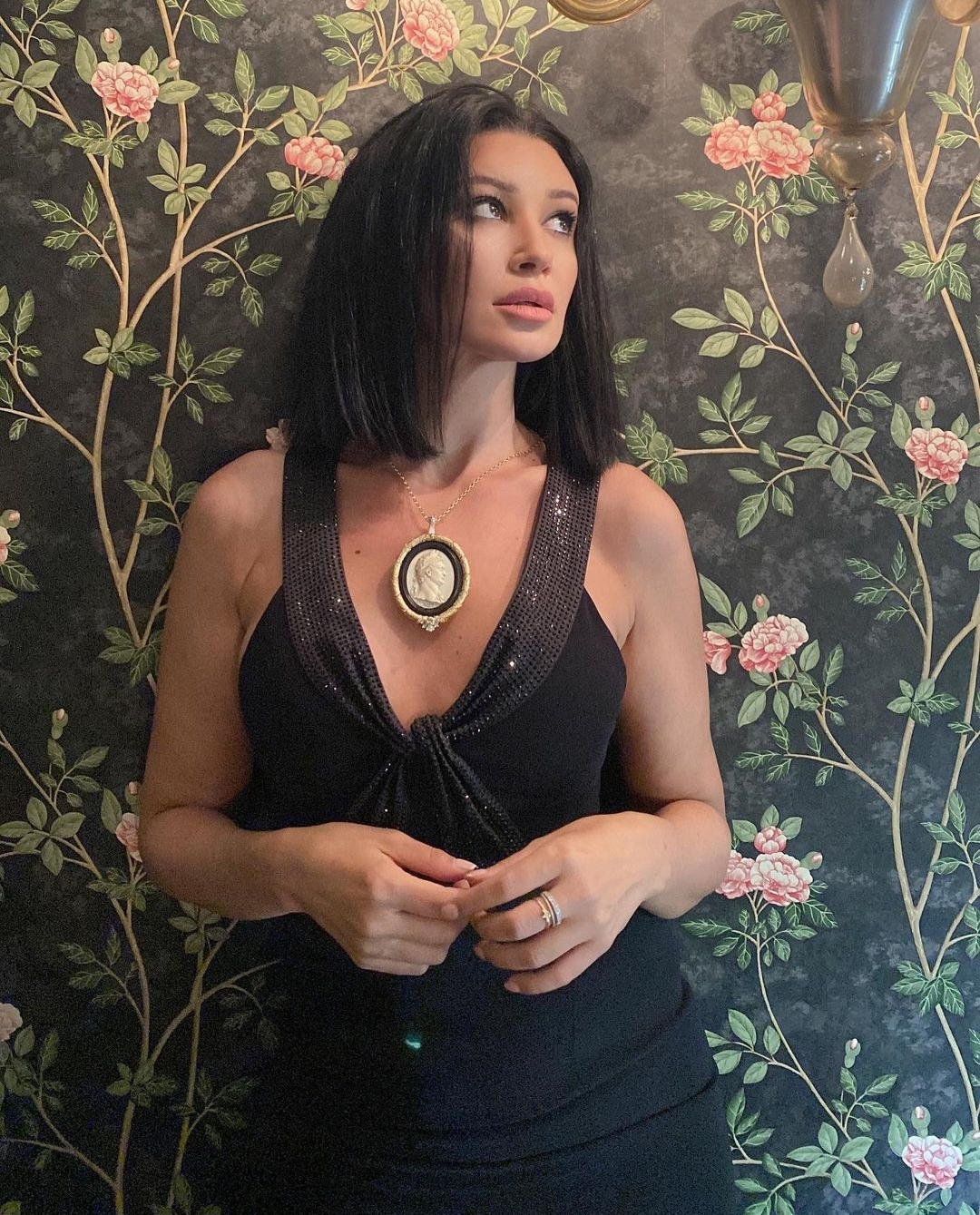 Arwa Gouda is an Egyptian model and actress, who started her modeling career at the age of thirteen. In 2004, she went on to win the title of Best Model of the World. Arwa then moved into the entertainment industry, where she was highly lauded for her acting and chosen roles. Moreover, her fans also compared her facial features and beauty to Nefertiti, queen of the 18th Dynasty of Ancient Egypt, gaining her a spot on this list of the most beautiful African women.
4. Cristy Spencer
Birthdate: 1989
Birthplace: Praia, Cape Verde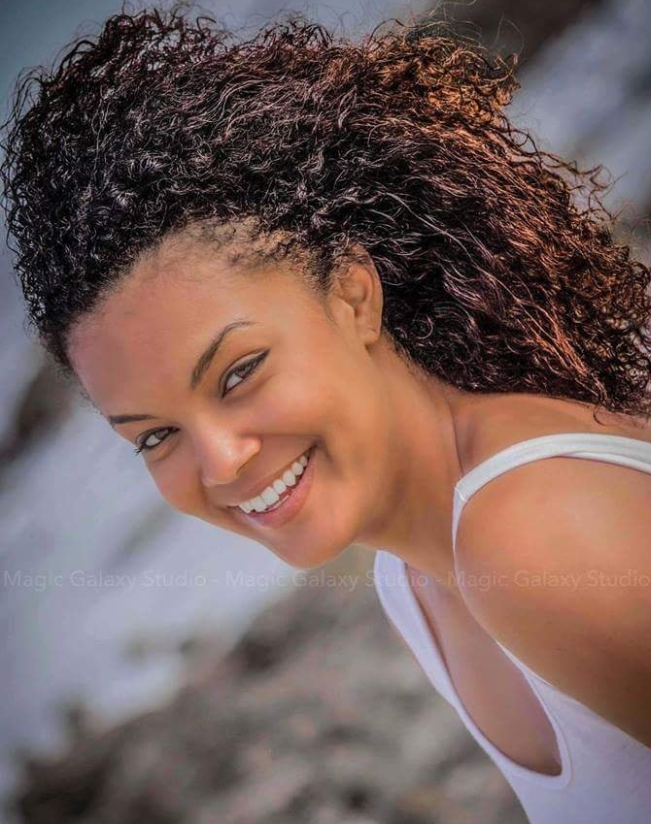 After completing her studies in Marketing and Publicity, Cristy ventured into modeling and beauty pageants. In 2013, she won the title of Miss Cape Verde and was crowned Miss World Cape Verde in 2015. Moreover, she was also elected as Miss ECOWAS in 2013, winning a cash prize of $6,000 US dollars. Her bouncy curls and sharp facial features make her one of the most prominent entries on this list of the most beautiful African women.
5. Dillish Mathews
Birthdate: 16 September 1990
Birthplace: Windhoek, Namibia
My beauty comes from having my own style , living my own way and knowing my own mind. pic.twitter.com/fZbJyZx3fY

— Princess Dillish (@Dillish_lishy) November 23, 2017
Dillish Mathews is a model, actor, awards host, media personality, and businesswoman. She is one of the most stylish celebrities in Africa who rose to stardom after winning the reality show Big Brother Africa in 2013. In 2015, Dillish also won the award of Most Promising Personality in a 2015 contest in Zimbabwe. Moreover, she has several business ventures in her name, dating back to when she was just a college student. Undoubtedly, she is a true example of beauty with brains, making her an important feature on this list of the most beautiful African women.
6. Genevieve Nnaji
Birthdate: 3 May 1979
Birthplace: Mbaise, Imo, Nigeria
— Genevieve Nnaji MFR (@GenevieveNnaji1) December 18, 2021
Genevieve Nnaji is a Nigerian actress, director, and producer. She started auditioning for acting jobs in Nollywood while she was completing her studies at university and has starred in more than 200 Nollywood films since then. From winning the Best Actress at the 2001 City People's Awards to becoming one of the best-paid female superstars in Nollywood in 2009, Genevieve became a heartthrob in the Nigerian entertainment industry. With her winning smile and charismatic persona, she is definitely one of the most beautiful African women.
7. Isabel Dos Santos
Birthdate: 20 April 1973
Birthplace: Baku, Azerbaijan SSR, Soviet Union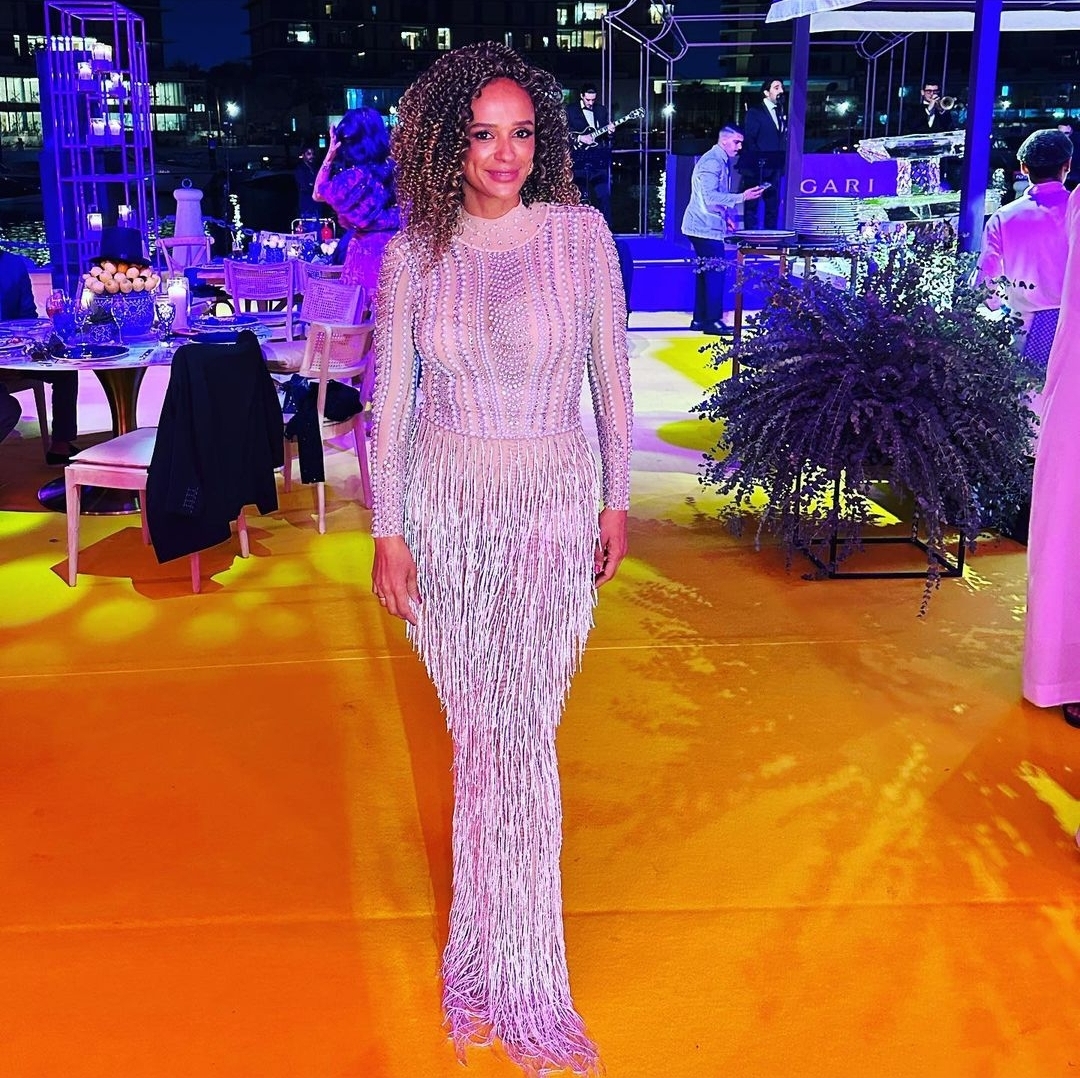 Isabel Dos Santos is an Angolan businesswoman who was one of Africa's wealthiest women until 2021, as per Forbes Magazine. From working as a project manager engineer for Urbana 2000 in the early 1990s to being recognized as one of  BBC's 100 women of 2015, Isabel has had a long journey of wins, losses, popularity, and defamation. However, this dimpled beauty held her head high even amidst her struggles and proved that no one can break her charming smile and spirit.
8. Joelle Kayembe
Birthdate: 31 May 1983
Birthplace: Lubumbashi, Democratic Republic of Congo
Joelle Kayembe is a Congolese model and actress who began her modeling career when she was nineteen. She then became the first black woman to feature on the cover of the Sports Illustrated Swimsuit Issue while appearing in multiple other well-known magazines, including Elle and Cosmopolitan. Her plump lips, lean figure, winsome smile, and expressive eyes make her one of the most beautiful African women in the world!
9. Kandyse McClure
Birthdate: 22 March 1980
Birthplace: Durban, South Africa
Kandyse McClure is a South African-Canadian actress who first appeared as a lead actress in the television movie In a Class of His Own in 1999. However, she gained recognition through her performance in the Fox Family series Higher Ground in 2000. Since then, she has starred in a variety of movies and TV series and has even given guest appearances in several television movies. With her mesmerizing hazel green eyes, wavy locks, and lovely smile, not only did she win the hearts of the audience but also made her way into this list of the most beautiful African women.
10. Leila Lopes
Birthdate: 26 February 1986
Birthplace: Benguela, Angola
Leila Lopes is an Angolan model and beauty queen who has won prominent beauty pageant titles, including Miss Angola 2010 and Miss Angola UK 2010. She also won the Miss Universe pageant in 2011, becoming the 5th woman of African descent to wear the crown. Her poise, style, exquisite facial features, and positive aura are enough to make her one of the most beautiful African women in the world!
11. Lorraine Van Wyk
Birthdate: 24 Sep 1981
Birthplace: Cape Town, South Africa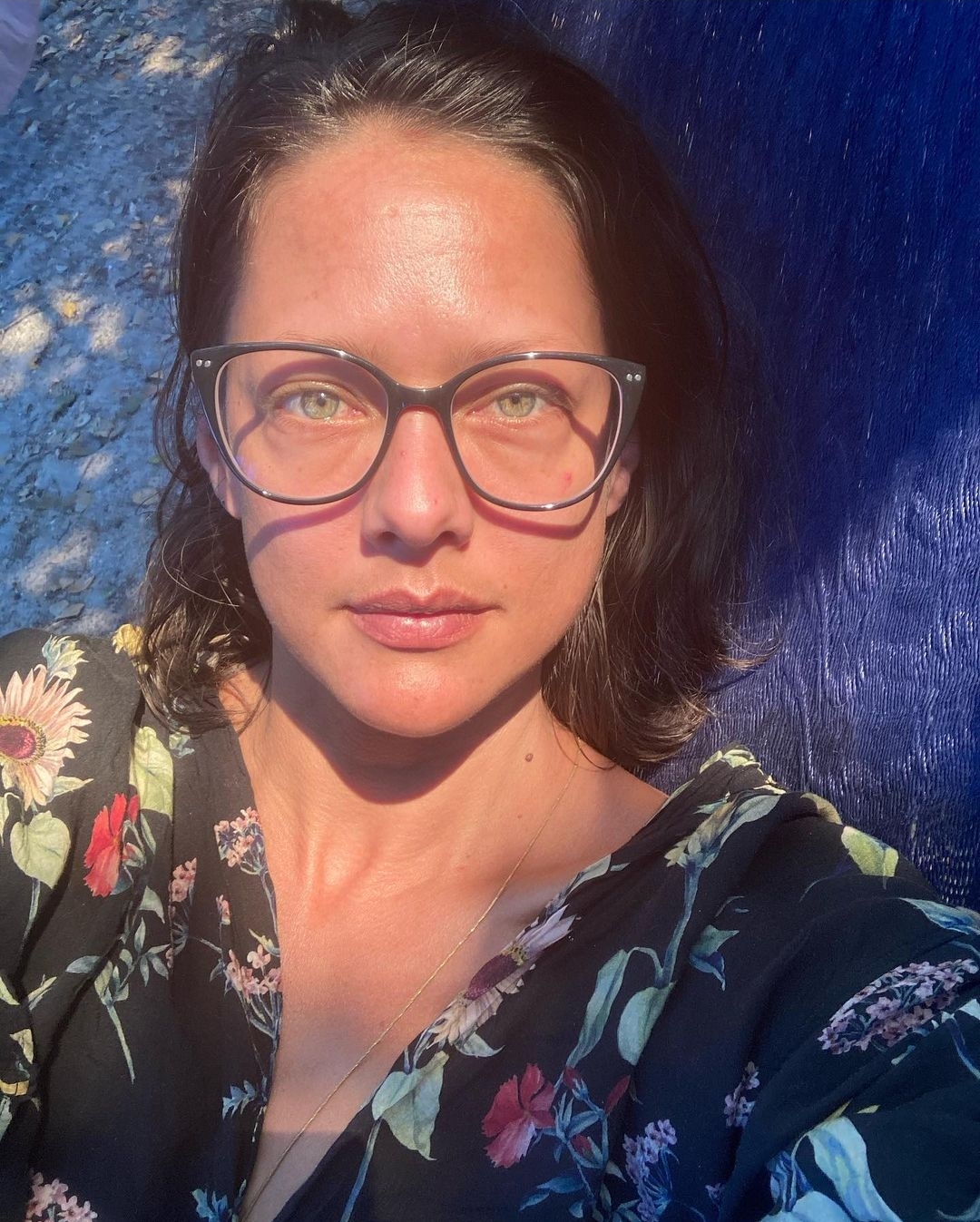 From a very young age, Lorraine had a keen inclination for fine painting and drawing. Although she left her hometown in the late 1990s to travel as an international fashion model, she returned to Africa to follow her passion for art and creativity. Since 2015, Lorraine has been immensely successful in building her career as an artist and illustrates her paintings in private collections in Japan, England, Netherlands, Germany, and Portugal.
12. Lupita Nyong'o
Birthdate: 1 March 1983
Birthplace: Mexico City, Mexico
Born to Kenyan parents, Lupita Nyong'o is a Kenyan-Mexican actress, writer, producer, and director. Although she made her acting debut at fourteen as Juliet in Romeo and Juliet, she prioritized completing her education before finally venturing into the entertainment industry. In 2009, she wrote, produced, and directed In My Genes, a documentary showcasing the discriminative treatment of Kenya's albino population. This documentary won first prize at the Five College Film Festival. In the same year, Lupita also directed a music video, The Little Things You Do, winning the nomination for the Best Video Award at the MTV Africa Music Awards. Her positivity, pleasant smile, cute and soft facial features, and expressive eyes landed her on this list of the most beautiful African women.
13. Miriam Chemmoss
Birthdate: 14 April
Birthplace: East-Africa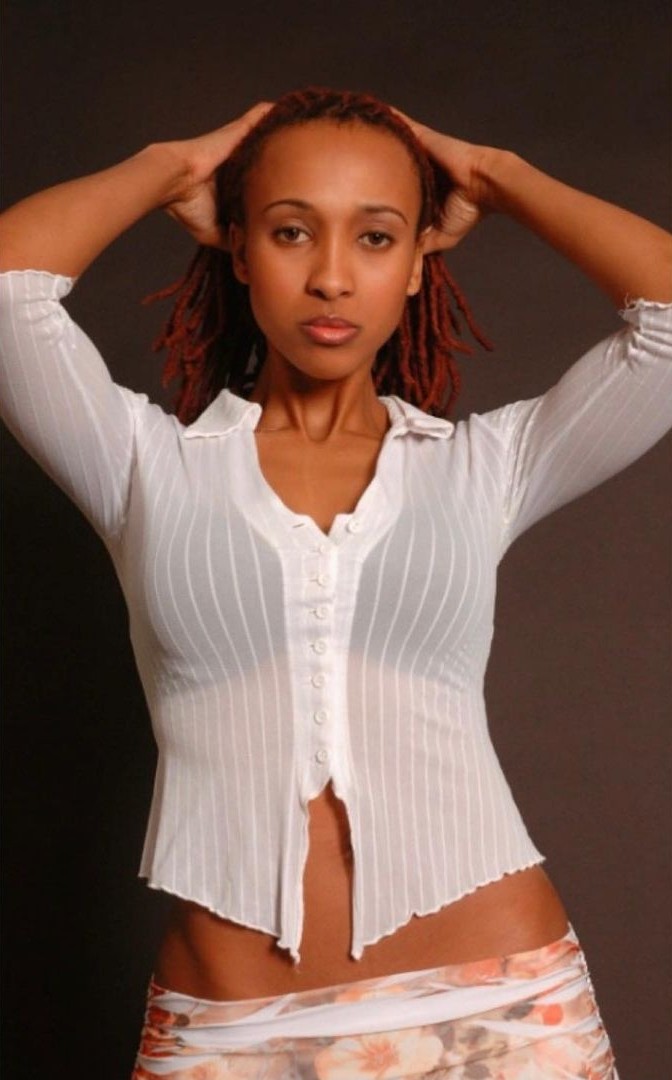 Miriam Chemmoss is a well-known singer, dancer, actress, performer, writer, speaker, voice actor, and narrator. This multi-talented entertainer was into theater and music programs from her teenage years. In 1998 she received a full scholarship from Waldorf College to study theater/music and media studies. In 2004, Miriam shifted to New York City, where she was offered several Off-Broadway shows, independent films, television pilots, Disney theatricals, musicals, radio, voice-overs, and webcasts. Her musical journey began in 2005, and she has never looked back ever since. Her Afro hairstyle, rich cultural background, unique self-expression, big expressive eyes, and sharp facial features contribute to her being one of the most beautiful African women.
14. Nadia Buari
Birthdate: 21 November 1982
Birthplace: Sekondi-Takoradi, Ghana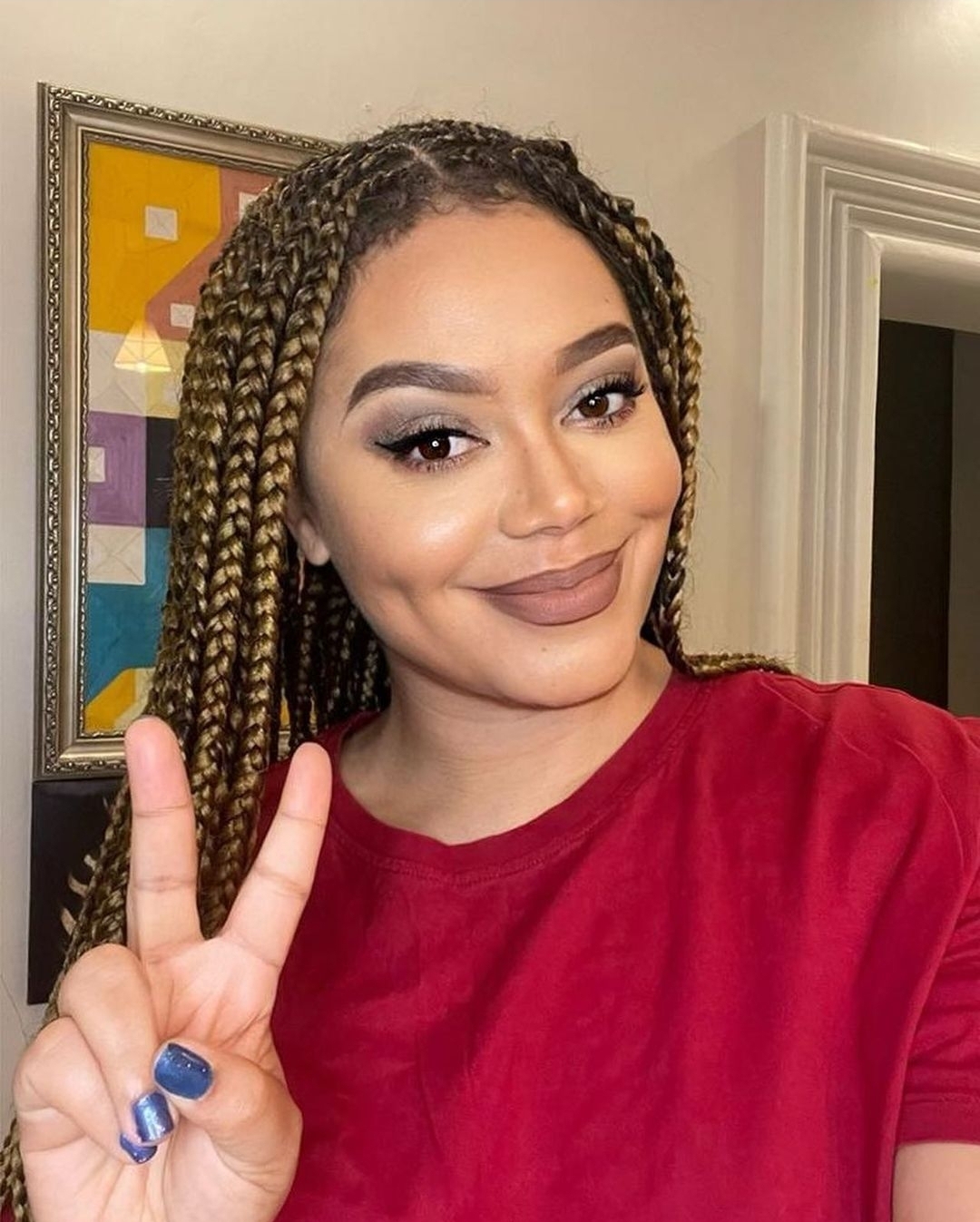 Nadia Buari is a former Ghanaian model, actress, and businesswoman. After studying performing arts at the University of Ghana, she premiered on Ghanaian national television with the TV series Games People Play, which won her the Best Actress nomination for her performance. She then got worldwide recognition and praise by starring as Beyonce in Mummy's Daughter. Since then, Nadia has featured in over 20 movies and series and has won two nominations for Best Actress in a Leading Role. Her gorgeous African dreadlocks, dimpled smile, and deep dark eyes are enough to get her a position on this list of the most beautiful African women.
15. Nâdiya Zighem
Birthdate: 19 June 1973
Birthplace: Tours, France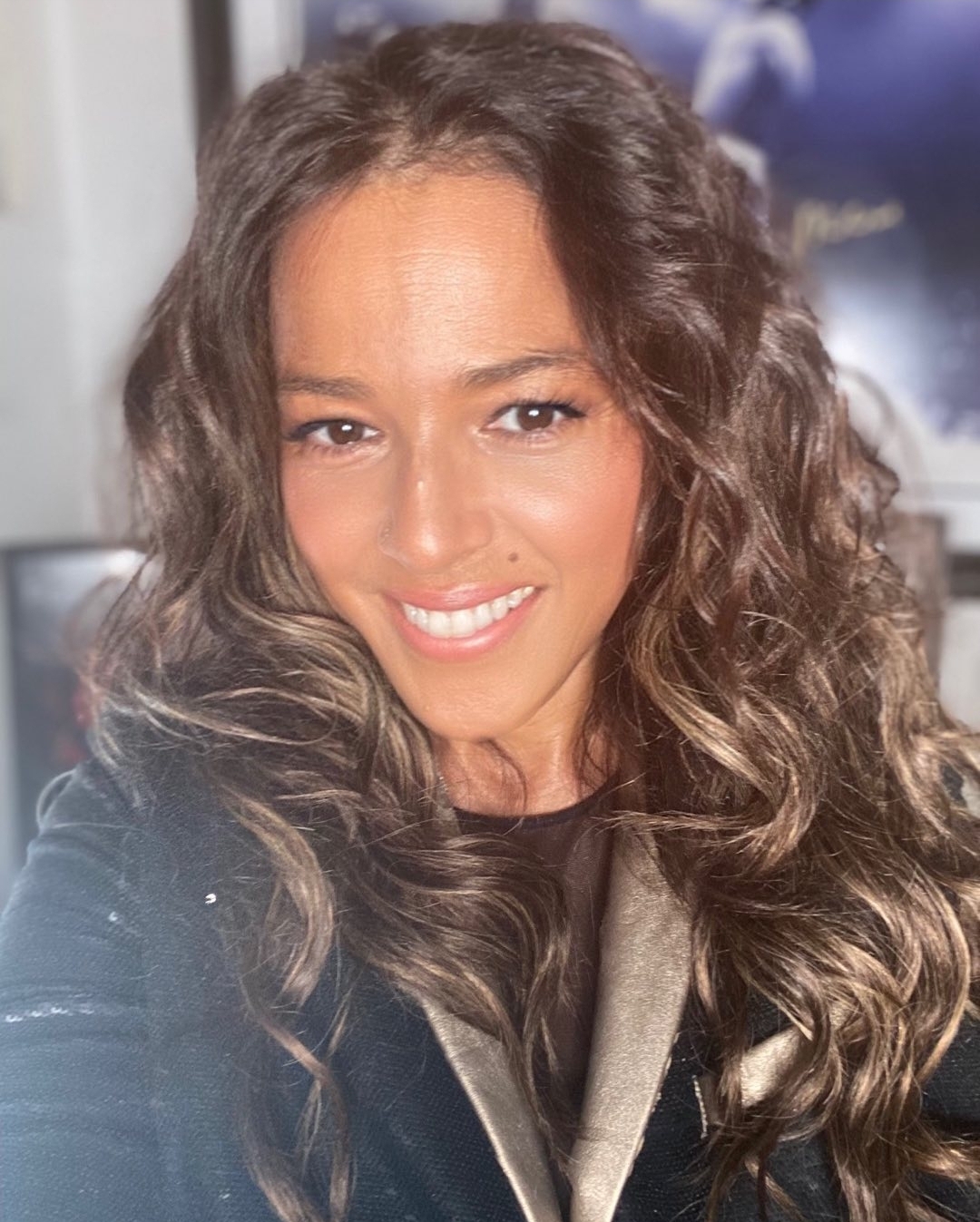 Nâdiya Zighem is a French singer, musician, songwriter, composer, and actress. Her family hails from the region of Mostaganem, Northern Algeria. In 2001, she launched her official debut single and a debut album – J'ai confiance en toi and Changer les Choses, respectively. In 2002, Nâdiya won the  nomination for the Victoires de la musique Award. Since then, she has released numerous R&B, Pop, Dance-Pop, Hip Hop hits, including Nâdiya, No Future in the Past (ft. Kelly Rowland), Odyssée, Électron Libre, La Source, 16/9, Dénoue mes mains, Si loin de vous (Hey oh… par la radio), Laisse le destin l'emporter (ft. Enrique Iglesias).
16. Nonhle Thema
Birthdate: 15 October 1981
Birthplace: South Africa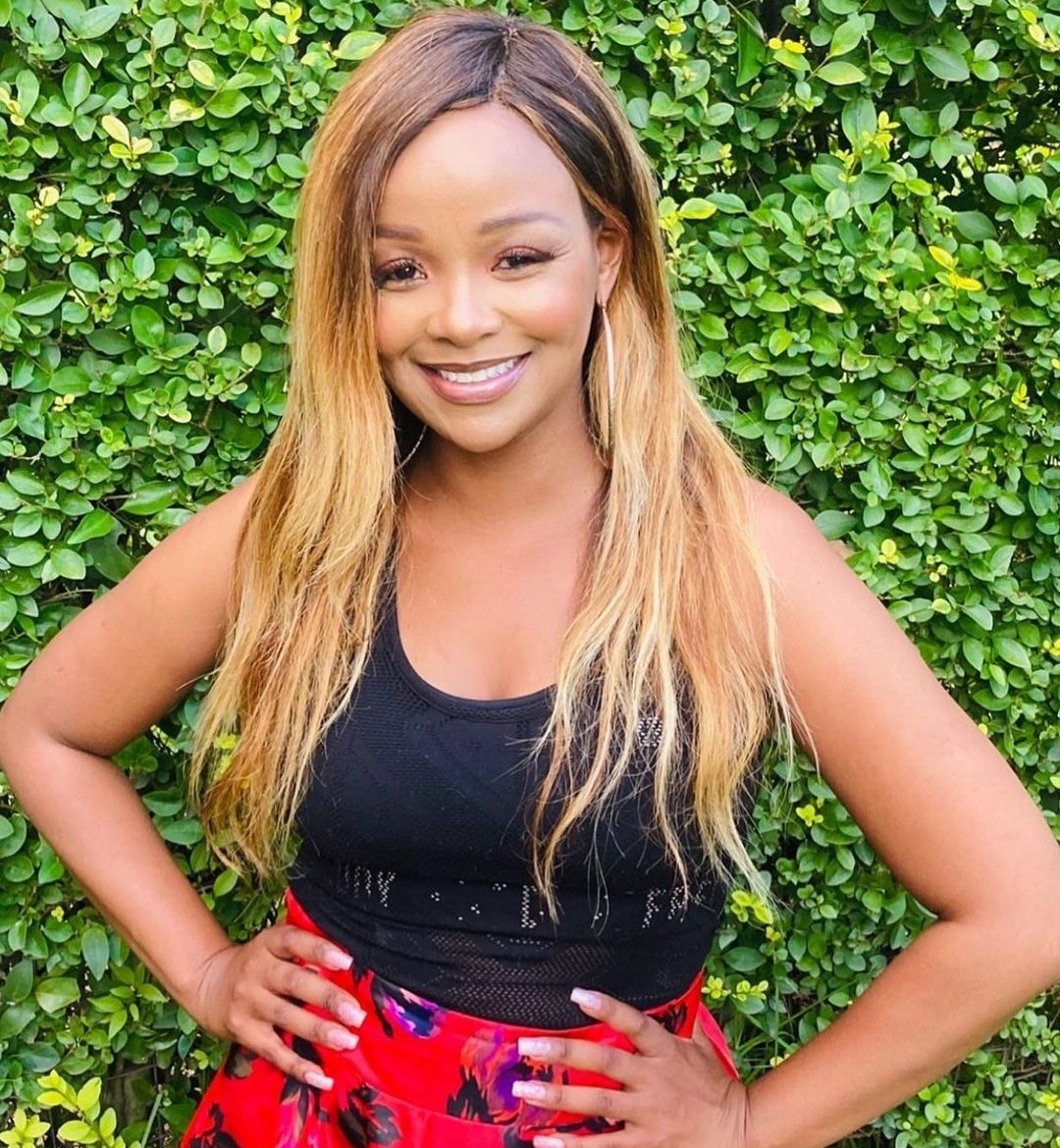 Nonhle Thema is a South African television presenter and actress whose parents were prominent personalities in the entertainment industry. After studying marketing, Nonhle ventured into the entertainment biz and debuted as an events coordinator. In 2009, she became a co-host on V Entertainment and appeared on a reality show in 2011. She is immensely popular for being a television presenter of two music shows, namely O-Access and O-Boma. With her facial features and sleek yet curvaceous figure, she is a striking African beauty!
17. Nyasha Matonhodze
Birthdate: 31 July 1994
Birthplace: Zimbabwe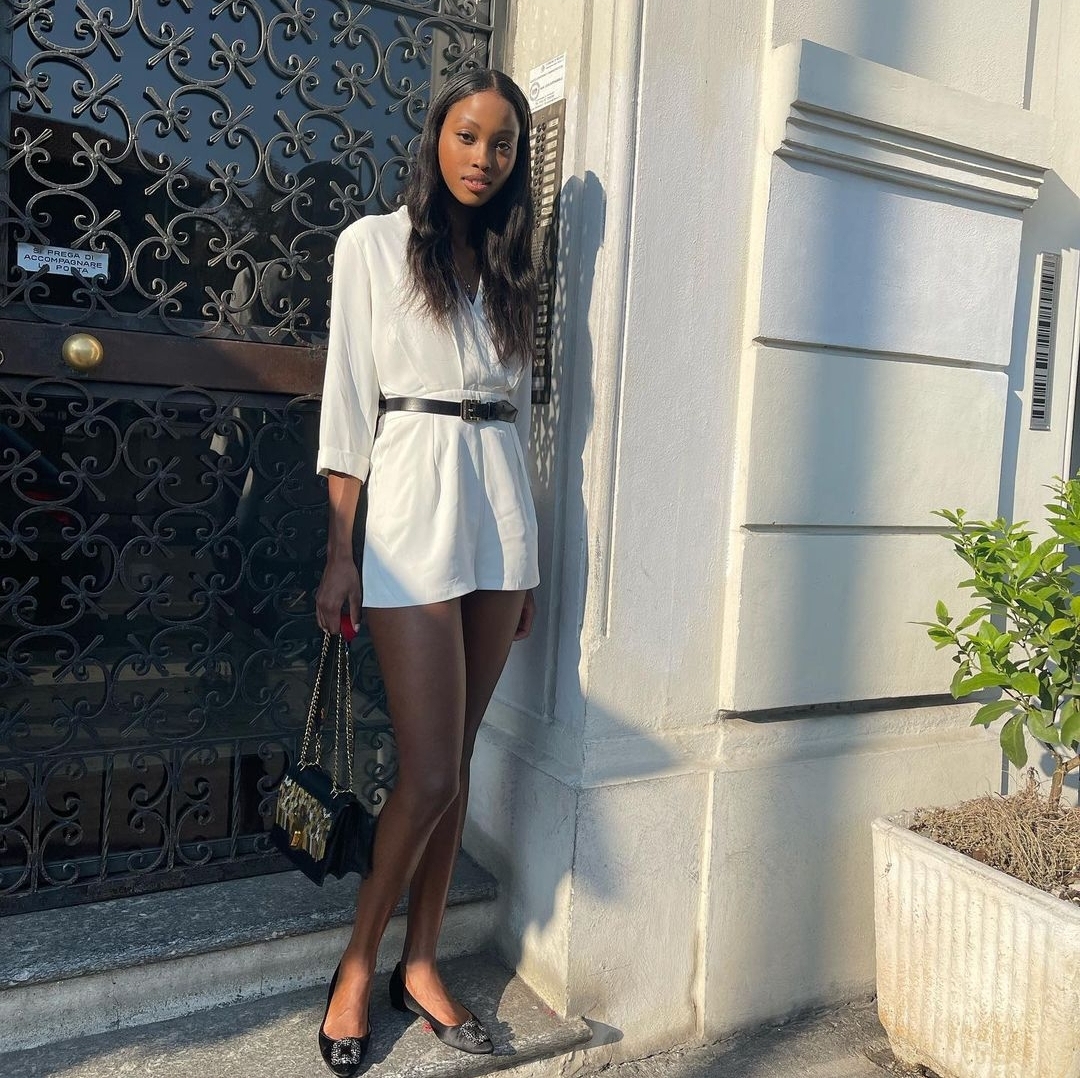 Nyasha Matonhodze is a Zimbabwean/British fashion model. She started her modeling career at a very young age and went on to win the Elite Model Look UK contest in 2009. Moreover, in her debut year, she signed up and walked for well-known brands, including Balenciaga, LOEWE, Dior, Louis Vuitton, Marc Jacobs, Emmanuel Ungaro, and Michael Kors. In just a short span of her modeling career, Nyasha also ranked on the list of "Top 50 Models" by models.com. With her lean silhouette, tall height, pronounced facial features, and boldness, she is undoubtedly among the most beautiful African women in the world.
18. Rapelang Rabana
Birthdate: 1982
Birthplace: Gaborone, Botswana
"Our society teaches us to spend a lot of time looking out there for success, but the ability to drive yourself to your full potential starts internally with personal mastery." – Rapelang Rabana, CEO of Rekindle Learning#MondayMotivation #WitsBusinessSchool @rapelangrabana pic.twitter.com/SPdV3JKTxM

— Wits Business School (@witsbschool) November 29, 2021
Rapelang Rabana is an entrepreneur, a computer scientist, a keynote speaker, and the Founder and Chair of Rekindle Learning. Some of her commendable milestones and achievements include featuring on the cover of Forbes Africa magazine, the World Entrepreneurship Forum naming her Entrepreneur for the World, being selected as a FastCompany Maverick, being listed on Forbes's 30 under 30 list for best entrepreneurs of Africa, and being selected as a Young Global Leader by the World Economic Forum.
19. Salma Rachid
Birthdate: 13 June 1994
Birthplace: Casablanca, Morocco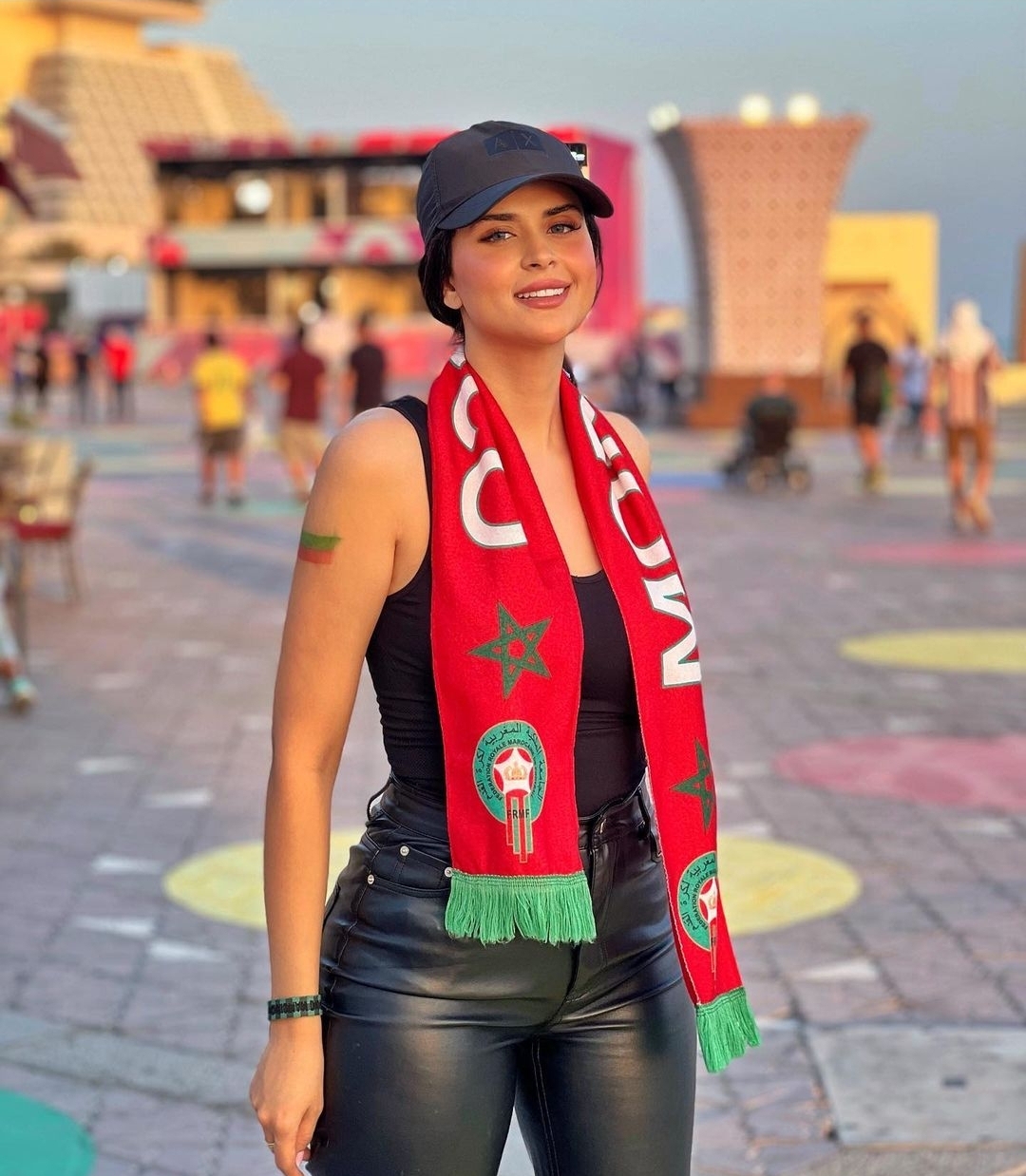 Salma Rachid is a Moroccan pop singer who primarily covers Raï, Arab Tarab, Moroccan music, Arab pop, Moroccan pop, Arabic music, Khaleeji, and Middle Eastern music genres. She rose to fame as a contestant in the second season of Arab Idol, wherein she was the youngest one and bagged the 5th position. Her charisma, talent, voice, passionate vibe, bubbly face, and slim yet curvy figure altogether make her stand tall on this list of the most beautiful African women.
20. Thandie Newton
Birthdate: 6 November 1972
Birthplace: Westminster, London, England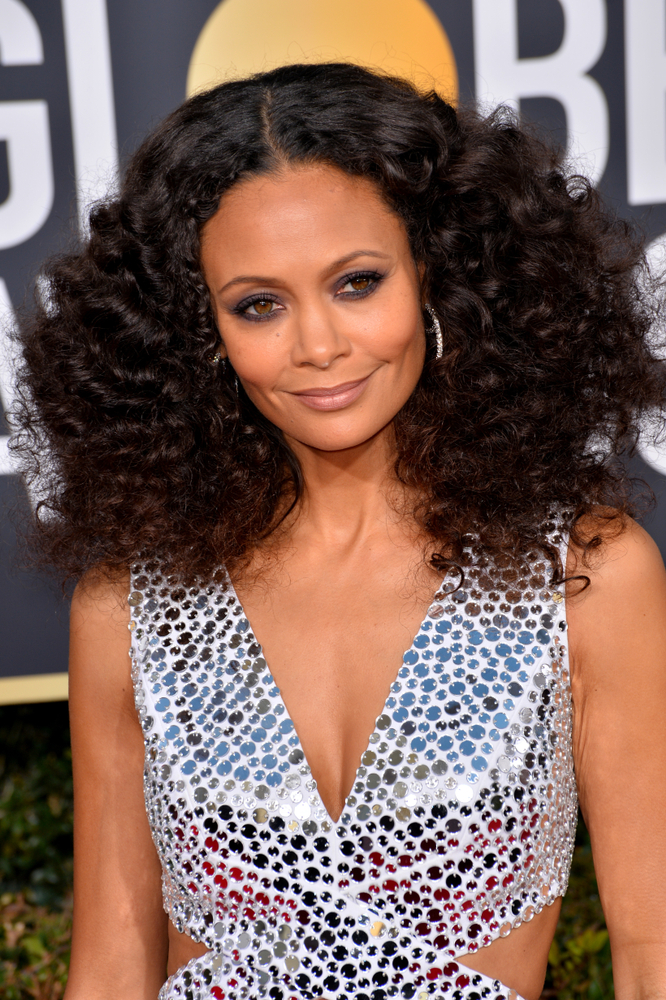 Melanie Thandiwe Newton is a British actress, who has a mixed heritage of a Zimbabwean mother and an English father. She made her acting debut in 1991 with a coming-of-age comedy-drama movie, Flirting. Since then, Thandie has worked in well-known films, including Mission: Impossible 2, The Chronicles of Riddick, The Pursuit of Happyness, Crash, 2012, Line of Duty, and Solo: A Star Wars Story. Moreover, her major awards, nominations, and achievements include a BAFTA Award for Best Actress in a Supporting Role, an Emmy Award for Outstanding Supporting Actress in a Drama Series, two Critics' Choice Awards, two Golden Globe Awards nominations, a Saturn Award nomination, a Screen Actors Guild Award nomination, and a British Academy Television Award for Best Actress nomination. Besides, in 2019, Thandie was also elected as the Officer of the Order of the British Empire (OBE) for services to entertainment and charity. Her gorgeous smile, hazel brown eyes, and slim silhouette make her one of the most beautiful African women.
21. Zozibini Tunzi
Birthdate: 18 September 1993
Birthplace: Tsolo, Eastern Cape, South Africa
Zozibini Tunzi is a South African model, a beauty pageant titleholder, and an actress. She made her modeling debut in 2017 and made it to the top 26 semi-finalists of Miss South Africa 2017. Zozi, then, won Miss South Africa 2019 and Miss Universe 2019, becoming the third woman from South Africa to win the title and the first black woman since Angolan Leila Lopes won Miss Universe in 2011. Interestingly, she was the first ever Miss Universe to walk the ramp with afro-textured hair and win the title. Additionally, she became the longest-reigning Miss Universe titleholder due to the outbreak of Corona, which ended on 16 May 2021. Zozi also made her acting debut in 2022 with the movie The Woman King. Needless to say, this beauty title holder had to be on this list of the most beautiful African women!
Conclusion
African women are known for their beauty, composure, and elegance. They are considered some of the most exquisite women in the world and are renowned for their intricate hairstyles, curves, and unique fashion sense. In addition to their beauty, they are also seen as strong, intelligent, and resilient. Over the centuries, beautiful women from Africa have been portrayed as exotic and romanticized in art, literature, and media. It was only fair to dedicate this article to exploring and celebrating the beauty, charm, and poise of some of the most beautiful African women in the world – be it Leila Lopes or Adaora Akubilo.
Who is your favorite African beauty? Let us know in the comments below.
ALSO READ: 11 Luscious Lipstick Shades for Dark Skin Women