The dancing world has significantly evolved over the years. What started as a personal exploration slowly turned into an income-generating profession. The current generation is also tirelessly trying to fit into the space left by legendary dancers and singers such as Michael Jackson and Madonna. Discover some of the most famous dancers in the history of dance.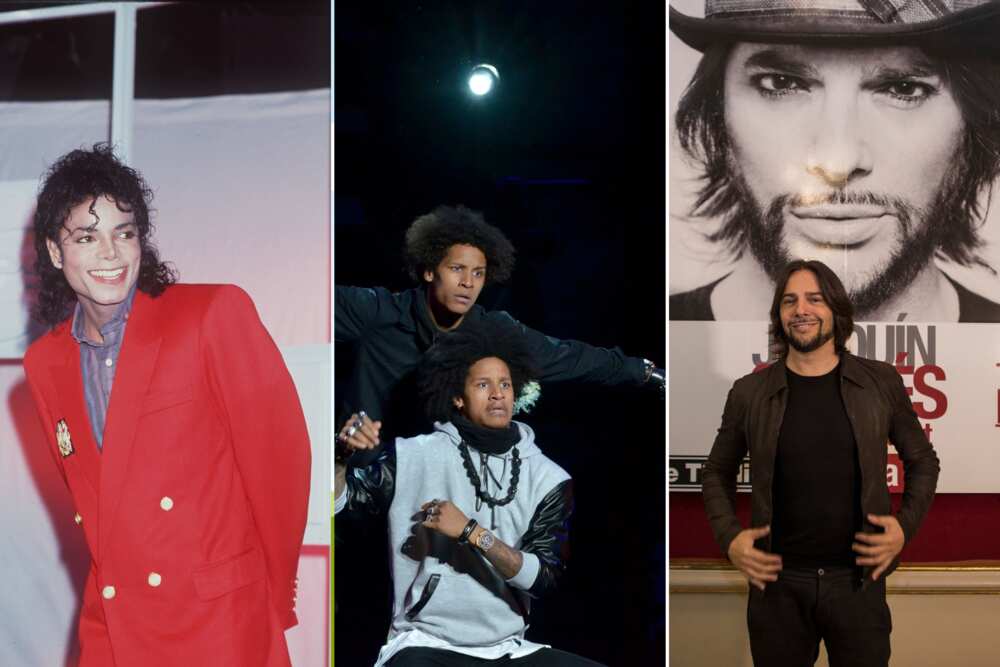 The history of dance is coupled with various challenges. For instance, some still regard it as an exercise or a fun way to pass the time. While it might be challenging to establish a list of famous dancers in history, credit goes to those who tried their best to change how people look at professional dancing.
20 of the world's most famous dancers
While there are new talents emerging in the dance industry, here are some of the 20 greatest dancers of all time. They have greatly contributed to various dance genres, such as ballet, contemporary, modern, tap, and more.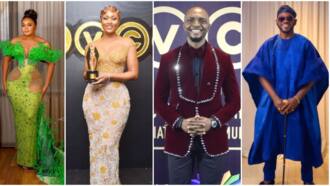 AMVCA 2023: A night of shame, controversies, false winners, power outage and IK trolls Toke & Deyemi
1. Fred Astaire
Fred Astaire is considered one of the greatest dancers of all time with his iconic moves. The renowned actor, singer, television presenter, and choreographer boasted 76 years of a successful dancing career.
He started dancing at age four and appeared in movies such as Top Hat, Shall We Dance, Funny Face, The Band Wagon, and Easter Parade. Even after he died in 1987, Fred Astaire is still remembered for his effortless dancing style that most newbies try to copy today.
He also popularized many songs and movies with his moves and retired with many awards, including 3 Emmy Awards and one Oscar.
2. Michael Jackson
Michael Jackson rose quickly to become one of the most famous dancers in history. He is famously known for his Moonwalk dance style, often characterized by shards and quick moves, and arms stretching out at odd angles.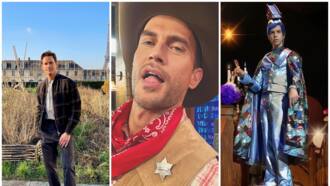 50 famous gay actors who have cemented their place in the industry
The King of Pop showed energetic and effortless dancing moves at the prime of his career. Michael Jackson could also attract a massive audience to watch his electric dances that are still popular in hits such as Billie Jean, Thriller, and Smooth Criminal.
3. Mikhail Baryshnikov
Mikhail Baryshnikov is a successful Russian-American dancer, choreographer, and director. He appeared on several dancing stages globally, including Broadway, and was featured in many movies as one of the famous professional dancers.
Mikhail Baryshnikov appeared in The Turning Point, in which he was nominated for an Oscar award, White Night, and Sex and the City. He was also an artistic director in the American ballet theatre, a position that earned him respect for being among the famous old dancers still alive.
4. Isadora Duncan
Also called The Mother of Dance, Isadora Duncan is said to impact a lot of young dancers with her teaching and adaptable moves. She spent over 30 years teaching and practising her dance styles in Western Europe, Russia, and America.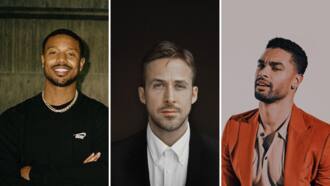 40 hot male actors: most attractive men in Hollywood and beyond
She is also said to go against all the rigid dance rules and regulations, a move that won her a place in the hearts of many dance enthusiasts. Isadora died at the age of 50 in a car accident, but most people still consider her one of the most popular dancers in history.
5. Martha Graham
Martha Graham is among the well-known dancers, especially after pioneering her Graham technique which she believed gave more touch to human emotions. Even after studying at the Denishawn School of Dancing and Related Arts, Martha Graham felt the school did not impact her dance moves greatly.
Martha opened her school, the Martha Graham Center of Contemporary Dance, in 1926. The school focused on teaching the new style and changing how Americans viewed dancing.
6. Madonna
Being among the famous dancers today, Madonna boasts a successful career as an actress, singer, and dancer. Her dancing capabilities can be seen in her best-selling singles like Like a Prayer, Take a Bow, and La Isla Bonita.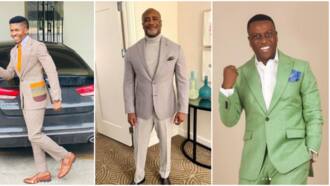 Paul Adefarasin, Emmanuel Iren, Bolaji Idowu & 4 others Are the most stylish, & best-dressed Nigerian Pastors
She is recorded as the best-selling female artist of all time by the Guinness World Record, allowing her to join the list of famous dancers worldwide.
7. Shakira
Shakira Isabel Mebarak Ripoll, popularly known as Shakira, is a professional dancer, singer, songwriter, model, choreographer, and record producer. She is popularly known for her hit song Hips Don't Lie, although she started dancing at the age of 13.
Even though she is recorded as the world's best-selling music artist, Shakira's electrifying dancing moves cannot be ignored. She combines Latin and Middle Eastern belly dancing techniques, making her one of the most famous dancers today.
8. Chris Brown
Chris Brown is the modern Michael Jackson regarding effortless dance moves and arm stretching. Although his career is full of controversies, Chris Brown has produced multiple albums and singles, winning him a place in the top charts.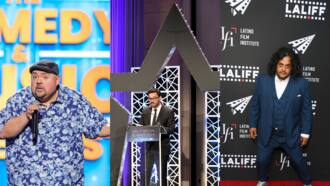 Top 10 funniest Mexican comedians whose specials are awesome
His dancing moves are said to be influenced by Wacko Jacko, and his consistency has made him one of the most well-known dancers today.
9. Michael Flatley
Michael Flatley debuted in the dance scene when he created a seven-minute dance called Riverdance that was performed during an interval of the 1994 Eurovision Song Contest.
Although the dance was a success, Michael Flatley left it to create three other shows Lord of the Dance, Fleet of Flames, and Celtic Tiger.
He later retired due to injuries but continued to write, direct, and star in various shows such as Blackbird. The current painter had a successful dancing career, making him one of the most famous professional dancers in history.
10. Misty Copeland
Misty Danielle Copeland started dancing ballet at the age of 13 and is currently dancing for American Ballet Theatre. She is also the first African American woman to become a principal dancer in a leading US-based dancing company.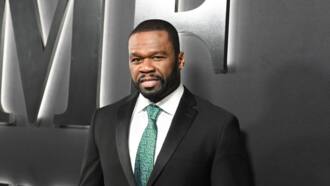 Does 50 Cent have a wife? A look at his relationship history
Misty won her first Music Center Spotlight Award at the age of 15. She has also written best-selling books like Life in Motion and Firebird.
11. Sofia Boutella
Sofia Boutella is an Algerian dancer who started dancing ballet at the age of 5. At age 10, she moved to France with her parents and participated in France's national competition at 16.
She also danced for various artists such as Madonna and Michael Jackson, which helped her sharpen her dancing skills.
Sofia also became one of the most famous dancers in history when she displayed her hip-hop and street dance moves, Nike Girl, featured in Nike Women advertising campaigns.
12. Manuel Legris
Manuel Legris joined the Palais Garnier at the age of 11 and quickly rose the ranks to become an Etoile at 21. He was also named the principal dancer of the same company after his first stage performance, which allowed him to showcase his flawless dancing skills.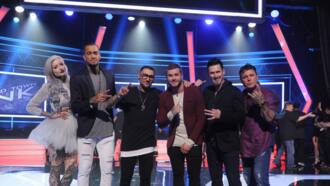 Ink Master winners (seasons 1-14): what are they up to now?
His acting and dancing talents earned him a space on the most prestigious stages worldwide, making him one of the legendary dancers of all time.
His last dancing role was in Onegin on the Opera Garnier stage in May 2009. Even after his retirement, Manuel Legris is still remembered as one of the little rats of opera.
13. Patrick Swayze
When talking about famous dancers in history, Patrick Swayze is a name that can't be ignored. Swayze may be well known for his acting career–best known for starring roles in the movie Dirty Dancing and the Broadway adaptation of Grease.
He possessed phenomenal dancing skills from the Joffrey and Harkness Ballet schools. The movies allowed him to showcase his acting and incredible dancing ability, propelling him to the list of famous dancers.
14. Joaquin Cortes
Joaquin is a famous Spain-based dancer of Roman origin. He showcased exceptional dancing skills from a young age but went on to take lessons to become an accomplished classically trained ballet and contemporary dancer.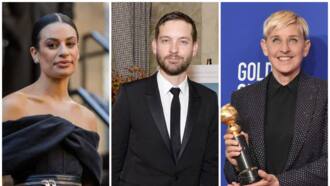 20 meanest celebrities who are a nightmare to interact with
Before becoming the undisputed solo dancer of the Spanish national ballet, Joaquin Cortes performed at New York's Metropolitan Opera House.
15. Usher
Usher, real name Usher Raymond, is an American dancer, actor, singer, and songwriter with numerous awards from his music career.
His debut album, Usher (1994), was a global hit in the 90s that propelled him to fame. He boasts incredible retro dance styles, but his signature move that tickles the fancy of his fans is called the slide guide.
16. Rudolf Nureyev
A Soviet-born ballet dancer, Rudolf Nureyev enjoyed a seven-year stint with the Royal Ballet in London from 1983 to 1989 as a dancer, choreographer, and ballet director.
He became the ballet director at Paris Opera and was crowned as one of the most well-known dancers of the 20th century.
17. Les Twins
Laurent and Larry Nicolas, professionally known as Les Twins, are renowned French dancers, producers, designers, and choreographers who direct their brand Eleven Paris.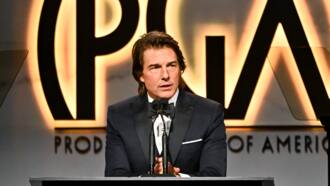 Tom Cruise's wives: who has the actor been married to over the years?
They are legendary dancers who kill it on the dance floor and have a successful money-making brand under their belt.
18. Prabhu Deva
Prabhu Deva is a dancer, choreographer, actor, and producer of Indian dance. His career has had him feature in several commercially successful blockbuster Hindi films. Prabhu Deva has directed over 100 tracks and holds the title of Bollywood's best dancer.
19. Sylvie Guillem
Appointed as the love dancer at the Paris National Opera at the unprecedented age of 19, Sylvie Guillem wowed audiences with her athleticism, strength, and flexibility. Her performances allegedly revolutionized classical ballet, the hallmark of the modern ballerina.
20. Anna Pavlova
Designated as one of the most famous ballerinas in the world, Anna Pavlova became the principal artist under the Imperial Russian Ballet. She had a dessert prepared in her honour while visiting New Zealand and Australia and is credited with being the first ballerina to tour the globe.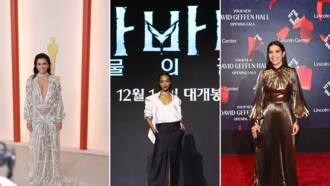 Top 30 beautiful Latina and Hispanic actresses in hollywood
It is somehow challenging to establish who are the world's famous dancers. The list above can be a good starting point to tell how the dancing world has grown to accommodate different generations in one space. While the list may include names of famous old dancers who died many years back, their contributions and effort to change the dance scene cannot be easily forgotten.
Legit.ng recently published a list with the top 10 most powerful doctors in the world. Doctors are highly esteemed professionals because they are concerned with human well-being.
They have created astounding medical discoveries over the years that have had a profound impact on people's lives. While there are numerous doctors with various specialties, some have excelled in their fields, achieving international acclaim.
Source: Legit.ng